Financial Empowerment 101
|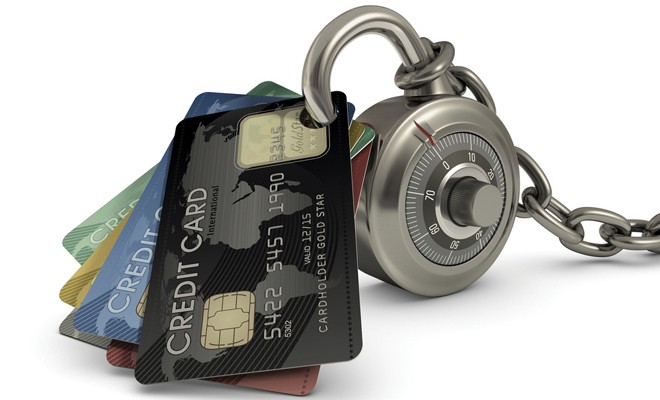 By The Financial Fitness Team at Dover Federal Credit Union   
Did you know that identity theft is one of the fastest growing crimes in America? In fact, Delaware is one of the highest reported states in identity theft complaints per capita. Identity theft is no longer just the unauthorized use of your credit card. Approximately 15 million citizens in the United States of America have their identities used in a fraudulent manner every year. This could mean someone is using your name, social security card, or any other means of your identification without your permission. Unfortunately, how your information is stolen and how it is used can vary greatly. If you have been a victim, the aftermath can be devastating.
In serious cases of identity theft, you may find yourself spending countless hours trying to right the wrongs. You may also find yourself with a damaged credit history which can stifle what financial freedom you may have been enjoying prior to the theft: denied new lines of credit, a dropped credit score, etc. While security enhancements are constantly evolving, there are a few simple steps you can take now to prevent major issues in the future.
To begin with, review your account daily through the convenience of online and mobile account access. If you have not already done so, this is the perfect time to sign up for this service. This convenient feature will allow you to review your account in real-time, reflecting current transactions and account activity. Develop self-discipline to review your monthly statements. Additionally, become diligent about opening your monthly statement; it's a valuable tool that provides an additional point of reference to validate transactional account activity.
Another preventive measure you can take is to review your credit report. A good place to start is www.annualcreditreport.com. This will provide you with access to a free credit report, which will help you review your credit history and identify suspicious activity early. This is a free service, which is provided by all three major credit reporting agencies. Stagger your request between the 3 agencies so that you are checking your information every four months. When you take the time to review your credit evaluation, you are being an advocate for yourself to make sure your information and your credit history is being reported correctly. If you notice any information that is inaccurate, make sure you contact the credit bureau and the company involved to get it corrected.
Finally, secure all of your personal information whether it is online or offline through a few simple steps:
Change your password frequently. Make it a strong password that does not use any personal information which could be easy to attain. Avoid using Name, Address, Pet's Name, etc.
Do not carry your social security card in a wallet/purse; secure this in a safe deposit box.
Do not throw away bank statements or any other documents that contain proprietary information. These documents require shredding. Look for shred events in your local community.
Make copies of the front and back of your debit/credit cards; secure copies in a secure area, so in the event you need to report a card lost or stolen, you will be able to quickly access this information.
While there is no guarantee that you will not be affected, implementing the steps above can help reduce the threat of becoming a victim. To safeguard your financial information, work with a financial partner who is committed to providing you access to tools that can help establish alerts on your account protect information with access to safe deposit boxes and provide complimentary credit score analysis and will offer solutions for financial empowerment.
To get more information on how the Dover Federal Credit Union can help prevent identity theft from happening to you, visit our website at www.doverfcu.com or call our Member Resource Center at 302-678-8000 or 888-818-3328.