Female Chair At SCCCC
|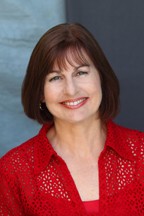 By Judith Lee
The Southern Chester County Chamber of Commerce (SCCCC) is an 86-year young nonprofit member business organization based in Kennett Square, Pennsylvania. Through the years, the Chamber has grown to 500+ member businesses in a service area of 17 municipalities. SCCCC is proud of its strong history of leadership, which has included sole proprietors, small and mid-size business leaders, financial institution executives, corporate leaders, and more. These men and women continue to serve the Chamber as volunteers, committed to the organization's mission and vision.
Earlier this year, the Chamber installed its first female Chair in a decade, Judith Lee of Communication Works Now. The Women's Business Journal asked Ms. Lee a few pertinent questions:
Q. How did you first come to Southern Chester County?
A. I have lived in Chester County for 30 years, and often came to Southern Chester County for dining, shopping and entertainment. Southern Chester County always appealed to me as a dynamic business community, so when I formed my current business in 2010, I joined the Southern Chester County Chamber of Commerce in order to make local business connections.
Q. There are 9 Chambers of Commerce in Chester County. Why did you join SCCCC?
A. My impression was that SCCCC represented a vital and growing business community, and indeed it does. I have formed many lasting relationships with business owners and professionals thanks to SCCCC. I would also like to say that I belong to two other Chambers as well. I am a great believer in the value of business networking and businesses working together to build a stronger local economy.
Q. What makes the SCCCC unique?
A. SCCCC is the most accessible and welcoming Chamber, in my experience. As soon as I joined SCCCC in 2010, I volunteered for Chamber committees and took on special projects. The leadership at the time (and now!) was very inclusive of new members. By 2011, I had been invited to serve on the Board of Directors, and began my Board term in 2012.
Q. As a professional woman, how has the Chamber helped you?
A. The women I've met through SCCCC have been nothing less than fabulous. They helped me to believe in my business concept (Social Media Marketing) which was new at the time, to feel comfortable in a room full of strangers, and to feel confident in my goals. SCCCC extends support to women through its Women in Business group, by populating its Board with a high percentage of women business leaders, and now, through the Young Business Leaders, which has many young professional women as members. I really can't imagine achieving business success without the SCCCC.
Southern Chester County Chamber of Commerce
217 W. State Street Kennett Square, PA 19348
610.444.0774
www.scccc.com [email protected]