Exercise In The Cardiac Patient
|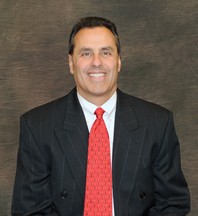 By Gaetano N. Pastore, M.D.
Quick facts:
Research states that >60% patients over 65 years of age are considered sedentary.
At age 75, 33% of men and 50% of women perform little to no regular activity.
Sedentary lifestyle is an independent cardiovascular risk factor.
Regular exercise increases life expectancy.
Regular exercise reduces risk of diabetes, heart attack and stroke.
Regular exercise dramatically reduces risk of falling.
Patients who exercise regularly recover three times quicker from surgery than those who are sedentary.
It is never too late to start exercising. Benefits are the same regardless of age or years of exercise performed.
Regular exercise has been shown to significantly reduce anxiety and depression while increasing mood and well-being.
Exercise increases blood flow to the brain and has been conclusively shown to reduce cognitive decline/forgetfulness associated with aging.
There is no doubt that exercise can benefit all patients regardless of their physical ailment! However, patients with heart disease including heart attack, valve disease, heart failure and chronic arrhythmia such as atrial fibrillation can stand to benefit the most. Cardiovascular benefits include: strengthening your heart muscle, improved cholesterol, lower blood pressure and improvement in circulation and symptoms of heart failure.  
The majority of heart patients are often unsure of how much they can push themselves with their condition. Patients are often worried that they may "overdo" it and risk worsening their condition. Therefore, patients are encouraged to discuss these concerns with their doctor. Common questions to ask include: How much exercise can I do? What type and how often should I exercise? Do I have to check my blood pressure or pulse during exercise? How much exercise is too much for my condition?
What types of exercise are best?
Heart patients benefit most from aerobic or continuous exercise using large muscle groups with the goal of increasing and sustaining your heart rate for a period of time. This will strengthen the heart and lungs, and improve the body's ability to use oxygen. 
The following are great forms of aerobic activity: walking, jogging, jumping rope, roller/ice skating, rowing, biking, water aerobics.
Strengthening exercises also have benefit but need to be done with some caution in   patients with heart failure. (Ask your doctor first before starting.)
The following are common general workout tips for patients with heart disease:
ALWAYS start slow and work your way up gradually.
The goal is some aerobic exercise 20-30min/day 4-5 times per week.
All exercise should have a "warm-up" phase followed by a "conditioning" and finally "cool down" phase. Always stretch before and after your workout.
During "conditioning" consider monitoring heart rate and don't overdo it. If you're not feeling well, STOP.
You are working hard enough when you are breathless but not gasping for air, often sweating as well, and still able to carry a conversation.

 

Symptoms of chest pain, lightheadedness, weakness, faint feeling should prompt you to stop immediately.
If you develop an abrupt, rapid or irregular heartbeat while exercising, STOP and recheck your pulse after 5-10 minutes. If >120 beats, call your doctor.

 

The more you do, the longer you will last as you begin to condition your heart.
Wait at least 60-90 minutes after eating a meal before exercising.
Avoid exercise when too hot/humid or too cold.

 

Stay hydrated with exercise, but not too much water. Check with your doctor how much is too much.

 

If your program gets interrupted for some days, resume exercise gradually, building up your stamina once again.
Exercise must be a part of your lifestyle. Find a friend/family member to join you to help keep you motivated.
HAVE FUN!

Gaetano N. Pastore, M.D.
Dr. Pastore has been a member of Cardiology Physicians, P.A. since July of 1998.  He attended Villanova University graduating with honors. He attended the Milton S. Hershey Medical Center of the Pennsylvania State University for his medical degree. He completed his Internal Medicine residency at Hahnemann University Hospital and his cardiovascular fellowship at the Hahnemann University Heart Hospital in Philadelphia.  Dr. Pastore has contributed as a co-author on papers that have appeared in the New England Journal of Medicine and has presented at the Annual Scientific Sessions of the American College of Cardiology.  
The Christiana Care Family Practice Residency Program has recognized Dr. Pastore as an outstanding teacher/preceptor. He is an active staff member at the Christiana Hospital System. He is a fellow of the American College of Cardiology and served as the Governor of the American College of Cardiology for the state of Delaware. He is currently serving his fourth consecutive year as president of Cardiology Physicians, P.A.  He remains an active ACC member with a strong focus on patient advocacy and quality care improvement serving on national physician and patient advocacy committees.
Dr. Pastore has a strong commitment to clinical and consultative cardiology with a special interest in echocardiography.  This includes transthoracic, transesophageal, and stress echocardiography.  He has expertise in the interpretation of nuclear imaging in cardiovascular medicine.
Dr. Pastore resides in Avondale, Pennsylvania with his wife Linda and three children Mia, Luke and Gianna.  He enjoys spending his spare time with his family, generally on vacation in warm climates.  Dr. Pastore enjoys tending to his 183 gallon saltwater coral reef tank and is an avid fan and owner of thoroughbred racehorses.