Escape the Summer Ponytail Blahs: Tips for Curly Hair
|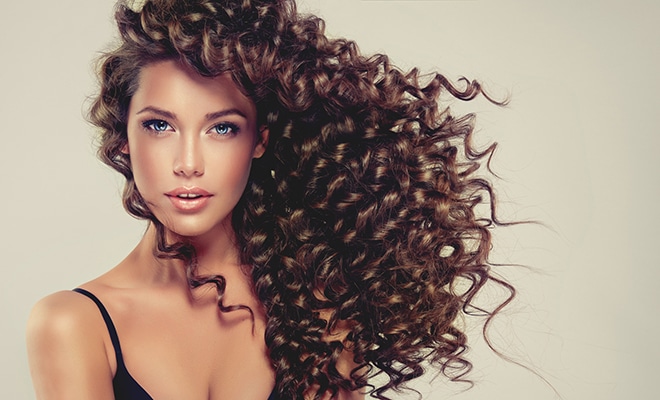 Just imagine waking up to a beautiful summer morning,taking a relaxing shower, and then blow-drying your wavy or curly hair into a silky, straight style. Then you step outside to enjoy the glorious day, and FRIZZ! Your smooth, styled hair has become a wild, frizzy mess. And now it's time for the inevitable ponytail. Or is it? 
Everyone knows what frizzy hair looks like, but do you know what causes it? Probably not. Frizzy hair is most often found on people with curly or processed hair. Why? These hair types are in dire need of moisture, and because of this, each hair strand has holes in it, like potholes in the road. The more holes, the more the hair is prone to frizz. In the summer, the humidity level is high, causing curly, processed hair to grab at the moisture like crazy to fill its holes, resulting in frizz. So, what can you do?
Keep Those Curls Under Control
How can you keep those curls looking beautiful and smooth, even in the humidity? The Deva System is designed to do just that. The Deva System conditions the hair, and is designed to be weightless to keep your curls intact, bouncing, and protected from frizz. Their innovative collection of sulfate, silicone, and paraben-free conditioning, cleansers, and styling products address curly hair's specific needs using healthy oils and botanical extracts that cleanse, hydrate, and lock-in moisture. And don't forget the importance of getting the right haircut for those curls! Fusion Salon's stylists are Deva-certified to protect your spirals when cutting curly hair. During your appointment, your certified stylist will educate you
on the best way to take care of your curls outside of the salon. Remember, the Deva system is like a skincare routine; if it's not done properly, you will not get the results you want.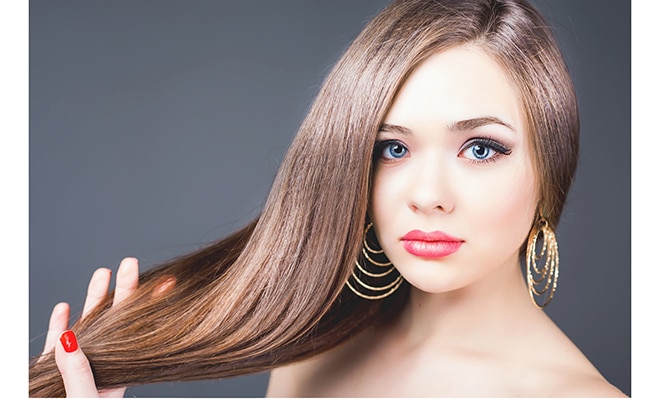 Straight and Sleek
If you want to change things up for the summer by eliminating or softening your curls, let's talk about straightening options. At Fusion, we offer our Keratin Blowout Smoothing System. Your hair is made of keratin, so when a keratin treatment is applied to your hair, it fills in those "potholes" caused by dehydration. This hair straightening treatment is a great option for temporary smoothing and straightening of the hair that can last up to 3 months. Plus, a keratin hair straightening treatment could shorten your blow-dry time by 40% to 60%! 
Our Matrix OPTI Smooth Hair Straightening Service is a more permanent straightening solution. This innovative, permanent hair straightening treatment infuses Ceramide to nourish hair, making it straighter, smoother, frizz-free, and more manageable. Results will last until new hair growth, and even then, only touch-ups will be needed. With this service, hair is naturally moisturized and conditioned, controlling volume and creating natural-looking straight, smooth hair that is 100% formaldehyde free. 
So, throw away those ponytail holders and let your curly, wavy, and straight hair enjoy those summer rays! 
Fusion Salon
Text: 302-784-5713
3444 Naamans Road Wilmington, DE (202 & Naamans)
Call: 302-479-9444