Enjoy Sunshine; Protect Your Skin!
|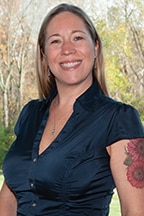 By Melissa Moulder-Condit
Good skincare is a must! Our skin is our largest organ, protecting our entire body, inside and out. I love summer time and sunshine. Vitamin D is necessary, but in moderation. Eminence Organic Skin Care is a trusted skincare line that actually works. The products speak for themselves; after one facial you can see the quality of each product. Summer does a lot of wear and tear on your skin, so taking care of it with amazing products helps keep it healthy and glowing. Monthly facials are great, but I suggest at least the change of every season to keep on top of it. Homecare is the most important because that's what you use every day. Consistency is key! 
Reef-friendly
Mineral sunscreens are friendlier for the environment. You may not be aware, but the chemical ingredients (organic, carbon-based compounds) found in chemical sunscreens can devastate the ecosystems found in our ocean's coral reefs. That is, even in low concentrations. Mineral sunscreens are the preferred choice for beachgoers and destination travelers because they avoid these harmful chemicals. Put simply, mineral sunscreens help keep marine life happy and healthy!
Suitable for all skin types
Mineral sunscreens are hypoallergenic and non-comedogenic. With their anti-inflammatory properties, they are gentle enough for the most sensitive skin types. And, they are free of pore-clogging silicones, making them a better option for those prone to blemishes. Some formulas are also made with dry, combo and normal skin types in mind. Regardless of your skin type, there's a mineral SPF that's perfectly suited to your unique skin.
Broad spectrum UV protection
Mineral sunscreens reflect both UVB and UVA rays from the skin's surface. UVB rays cause sunburn and uncomfortable symptoms such as redness, dryness and itchiness. UVA rays, which penetrate the skin more deeply, are responsible for premature aging and play a key role in the development of melanoma (a type of skin cancer).
☀️ Mention this article when you schedule your relaxation appointment to enjoy a discounted rate. 60-minute Facial ($20 off) 90-minute Facial Massage Combo ($30 off). Special discounts on Eminence Skincare products at the time of your service!☀️
Melissa Moulder, Owner / Massage Therapist / Esthetician
Intuitive Wellness
2006 Foulk Road, Office Park Suite F, Wilmington, DE 19810
302-293-7240