End The Embarrassment! No More Fake-Looking Front Caps!
|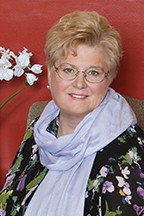 By Anna Giacalone, D.M.D.
The other day I was speaking with a patient and she mentioned she hated the appearance of a large old filling in one of her front teeth.
"I actually thought about having it capped," she said, "but then I talked to some of my friends and they said I shouldn't even think about doing it. According to my friends most front caps are bulky and the color never matches the surrounding teeth. Plus they end up looking black at the gum line. Basically my friends said caps looked so fake I'd be happier just living with the filling."
From Fake-Looking to Fabulous
I understood where her friends were coming from, but fortunately I was able to give my patient good news. Today we are able to offer new kinds of crowns (caps), so natural looking only she and I would know her tooth was capped . . . Strong AND truly Beautiful. In order to understand this breakthrough it helps to know a little about what crowns do.
Dentists use crowns when a substantial portion of a tooth is missing or damaged by injury or cavities. The crown restores the tooth by covering it entirely. It must be strong and it must look natural as well.
Years ago many front crowns were bulky because a thick, opaque, layer of porcelain was needed to mask out the dark metal understructure of the crown. Natural teeth are translucent; they allow light to pass through them. It was impossible with the old techniques to match the degree of translucency the various parts of a natural tooth exhibit. Also the edge where the metal and porcelain met often had a ribbon of metal showing through. This is the cause of the ugly black line at the gum line. To mask this, dentists would bury the edge of the crown under the gum, but when recession (the migrating of the gum edge up the root of the tooth) occurred, the ugly black line appeared.
Today's Better Way
Fortunately, thanks to new materials and techniques, we now have a number of esthetically excellent choices for making crowns. Because many of the "porcelain-like" ceramic materials are so strong we can have metal free crowns. NO BLACK LINE! Some of the new ceramic materials are actually stronger than the metal/porcelain crowns of the past.
There are times when a metal understructure is still preferred but now we have the option of thinner metals which reflect light similar to the inner layers of a natural tooth. The porcelain is also greatly improved. Many porcelains have a chameleon effect, grabbing reflected color from adjacent teeth to create a perfect match. In addition it is possible to have the finishing edge of a porcelain and metal crown in the tooth colored porcelain, eliminating the black line potential.
A Job for Experts
It is all fine and good to have improved materials and techniques available and another to know which material and technique is preferred for the task at hand. Every time I read a dental journal there is an advancement. A dentist dedicated to providing the very best results both esthetically and functionally must be committed to continuing dental education. My staff and I pride ourselves on doing just that. I was awarded a Master of the Academy of General Dentistry, to prove that. Only 6% of over 38,000 Academy members ever achieve this mastership.
In addition, beautiful results require an artistic eye. The contour of the crown must be in harmony with other teeth, the shape of the mouth and facial features. Undetectable crowns have to be more than "not bulky", there are many factors which come into play.
Just Ask
At our office we have made a commitment to providing Beautiful , Healthy Smiles for life. Call for a free consultation, meet our team and see our smile album with before and after treatment photos of actual patients treated in our practice. 610-558-1760.
Testimonials
"As a Facial Plastic Surgeon, I am consulted daily to evaluate and advise patients on ways to enhance their appearance, which improves their self-esteem and presentation to others. Over the many years that I have been her patient, Dr. Anna Giacalone has approached my multiple problems of teeth grinding, discoloration, and improper bite in a creative and compassionate way, resulting in a natural, confident and youthful smile. Besides my teeth looking great, I no longer grind my teeth."
– Dr. Roy Stoller
"I was very apprehensive about having six new crowns placed on my upper front teeth. However, since the look of my existing crowns made me extremely self-conscious I decided to have Dr. Giacalone replace them. I was absolutely thrilled with the outcome! She did an amazing job not only with the permanent crowns but also with the temporaries.  It's great to be able to smile confidently again. I am so grateful for the beautiful work Dr. Giacalone did."       – Elizabeth Maruca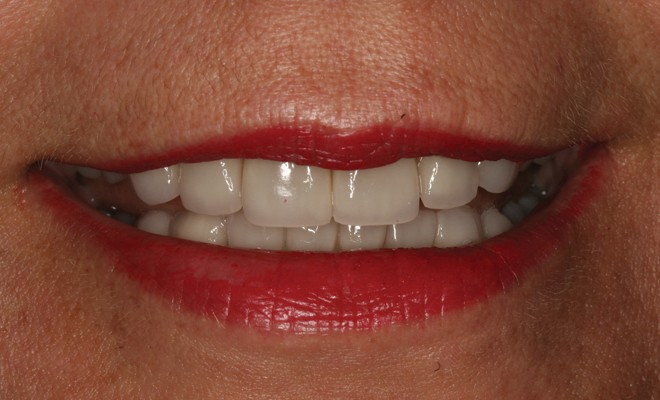 Get a complimentary $200.00 GIFT CARD which may be used for any treatment or service at our practice. Available to the first 27 new patients who mention this article. Not to be combined with other offers.  Call to schedule with Dr. Giacalone at 610-558-1760
Anna C. Giacalone, DMD, MAGD
Master of the Academy of General Dentistry
Education:
• DMD University of Pennsylvania School of Dental Medicine
• Certificate and Internship : Comprehensive Orthodontic Institute
• Certificate: Dawson Academy of Advanced Study
Numerous  Awards and Commendations including Mastership in the Academy of General Dentistry, The Pennsylvania Dental Association Award for Excellence, Top Cosmetic Dentist Main Line Today, America's Top Dentists, to name a few.
To learn more visit her web site: www.giacalonedmd.com