Do You Trust Your Mechanic?
|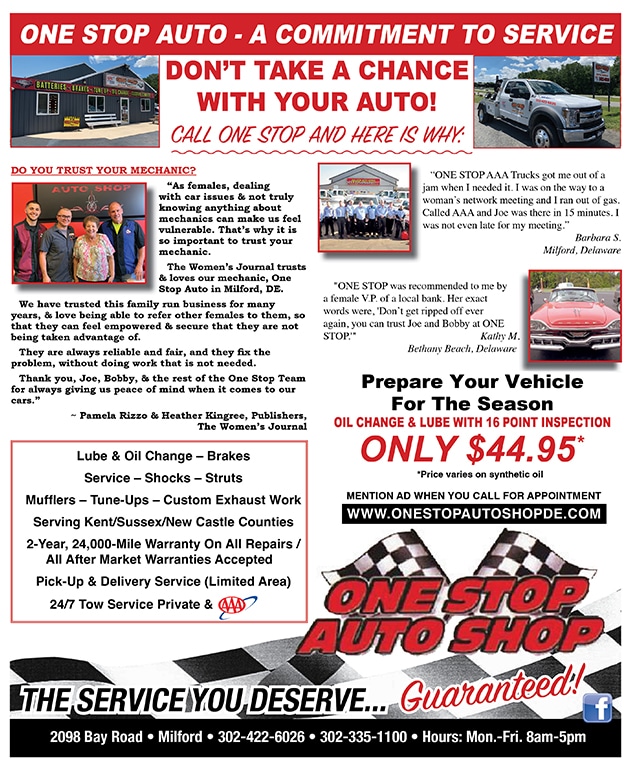 Do You Trust Your Mechanic?
"As females, dealing with car issues & not truly knowing anything about mechanics can make us feel vulnerable. That's why it is so important to trust your mechanic. 
The Women's Journal trusts & loves our mechanic, One Stop Auto in Milford, DE.
We have trusted this family run business for many years, & love being able to refer other females to them, so that they can feel empowered & secure that they are not being taken advantage of. 
They are always reliable and fair, and they fix the problem, without doing work that is not needed. 
Thank you, Joe, Bobby, & the rest of the One Stop Team for always giving us peace of mind when it comes to our cars." 
~ Pamela Rizzo & Heather Kingree, Publishers, The Women's Journal
one stop auto shop
milford delware
Mention ad when you call for appointment