Delco Chamber Celebrates Technology And Innovation Happening In The County
|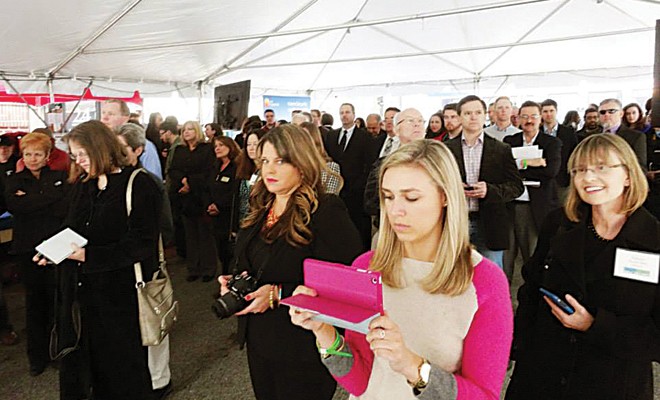 The Delaware County Chamber of Commerce is proud to partner with Philly Tech Week (PTW), a week-long celebration of technology and innovation in the Greater Philadelphia area. Last year, over 25,000 attended 150 events throughout the city – and one of those events was created by the Delaware County Chamber held right in the county seat – Media, PA.
If you missed our 2015 event, join us this year, as the Chamber will be hosting a series of events with our members who have experience and expertise to offer, showcasing all we do here in the STEM fields (Science, Technology, Engineering, and Math). If you are a fan of tech – or just curious to network with this industry group – we invite you to join us at an upcoming PTW16 event programmed within the county. Many of the events are free and open to the public, offering services that are helpful to business people and local citizens alike.
One initiative we are particularly proud of highlighting this year is being held by our member Delaware County Technical High Schools (DCTS).  DCTS is the home of Delco Girls CODE.
For 12 weeks Delaware County Technical High Schools is running a free coding workshop implementing the global technology entrepreneurship program for girls, Technovation. During the Delco Girls CODE – Technovation Challenge teams of girls in grades 6th – 9th work together to develop an app that addresses a problem in the community. They will join a network of over 3000 girls from 28 countries around the world who have entered the 3-month competition in the past. During PTW, teams from Delco Girls Code will pitch the apps they develop to a panel of local women leaders working in business or technology for feedback.
Philly Tech Week is held April 29 – May 7 this year.
Visit DelcoChamber.org to find out about all the various happenings throughout the county.
Hope to see you at a Philly Tech Week event in Delco!