Delaware County People In Profile Third Quarter 2017
|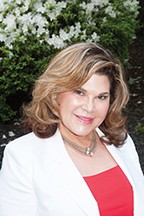 Carmella Gibellino-Schultz
Carmella Gibellino-Schultz is a licensed cosmetologist and instructor and has been practicing the art of permanent cosmetics since 1999. In both Delaware and PA she has performed thousands of procedures and her impressive portfolio speaks for itself. Former owner of The Skin Care School and Center, her expertise and years of experience have made her the area's most sought after permanent cosmetics artist and has drawn clientele from distant cities.
Dozens of referring doctors, salon owners and estheticians validate Carmella's reputation as an expert in permanent cosmetics. Furthermore she is CPCP, FAAM, DOUBLE Board Certified with both The Society of Permanent Cosmetic Professionals and American Academy of Micropigmentation. Carmella is also a Lifetime Member of the SPCP.
Carmella prides herself on keeping up with the new trends in permanent cosmetics and the Beauty Industry as a whole so she can keep her loyal client base educated on what's new. Carmella just returned from The American Micropigmentation Academy Conference at The Gaylord in Florida and cannot wait to share what she learned. "Permanent Cosmetics has come such a long way since 1999, and even though I have over 18 years of experience I will be forever a student to the industry!" With "Microblading" services popping up everywhere, she wants her clients to rest assured she has the experience and certifications to permanently alter one's face from the most important brow to freedom from eyeliner and lips that come to life and would love the opportunity to show you how permanent cosmetics can change your life.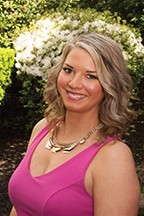 Ashley Sachs
Ashley graduated from Virginia Tech and pursued a career in Corporate America in Washington, DC. Like many, she was told to go to college and get a secure job although she was born with the entrepreneurial spirit and was always drawn to the beauty industry. Compelled to follow her passion, she started her custom blend makeup business part time in 2011. When Ashley decided to make the move from DC to Wilmington, DE to be with her now husband, she took a leap of faith and became a Licensed Esthetician and went full time with her custom blend business, Customized Cosmetics by Ashley. Her mission is to simplify your makeup routine while perfecting your look by actually blending products for you, in front of you including: foundations, blushes, bronzers, eyeshadows, brow powders and lip stains. Once her client's formulas are created, she keeps them on file so they can order refills and never have to go to a store again. Ashley explains her business as a mix between a personal stylist, professional organizer and a concierge . . . for your makeup.
"I'm different than most Makeup Artists in that I don't do dramatic looks, I create everyday, natural looks with clean, natural products." Ashley decided to expand her business now offering skincare services and lash extensions. "My goal is to create simple, natural looks, and there's nothing simpler than great skin and never having to put mascara on again!"
To book a consultation with Ashley, call or text 301-466-5625 or email her at [email protected] You can also check out her facebook page at www.facebook.com/customizedcosmeticsbyashley.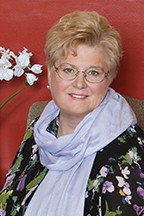 Dr. Anna Giacalone
Dr. Anna Giacalone is passionate about dentistry. She enjoys continuing her dental studies, spending much time in the pursuit of excellence, so that she can offer her patients the highest quality of care. In 2013 the Academy of General Dentistry awarded Dr. Giacalone its highest honor, the Mastership award.  Only 6% of Academy dentists achieve Mastership. To earn this award, Dr. Giacalone completed over 1,100 hours of disciplined and comprehensive dental study covering all aspects of General Dentistry.
Dr. Giacalone graduated from the University of Pennsylvania School of Dental Medicine, receiving the Pennsylvania Dental Association award for Excellence. After serving four years in the National Health Service Corps she chose private practice in Delaware County, PA. She has practiced Family and Cosmetic Dentistry in the Olde Ridge Village in Chadds Ford, PA for over 26 years. Dr. Giacalone holds a certificate in orthodontics from the Comprehensive Orthodontic Institute and a certificate from The Dawson Academy of Advanced Study. She has received numerous awards and commendations including Top Cosmetic Dentist Main Line, Top General Dentist Main Line, America's Top Dentists to name a few.
Dr. G. has been interested in painting since grammar school and has taken formal classes on and off since.  When choosing a career, Dr. G. knew she wanted to help people in a medical profession.  Dentistry offered the perfect application of both art and science while helping patients achieve the highest quality of life.
Dr. Giacalone lives in Wilmington, Delaware with her husband, Kenneth, and their faithful puggle, Bo.
www.aDentistWhoListens.com, 610-558-1760.
Dr. Melissa P. Broyles
Melissa P. Broyles, D.O. has been a first-rate doctor for over 19 years. In 1993, she graduated from the Catholic University of America on the Dean's List with a B.S. in Biology. She received her D.O. from the Philadelphia College of Osteopathic Medicine where she graduated in 1997. After obtaining her D.O. she did a general rotating internship at Mercy Suburban Hospital where she was elected chief intern. She then did a three-year Family Medicine residency at Abington Memorial Hospital where she was named the Women's Board Scholar and received the Resident Teacher Award. In January 2014, Dr. Broyles completed a two-year Integrative Medicine fellowship directed by legendary Dr. Andrew Weil at the University of Arizona.
Dr. Broyles continues to learn about Integrative and Functional Medicine Nutrition, including topics focusing on nutrition, natural supplements, stress reduction, bioidentical hormone replacement and digestive health. Her emphasis is on holistic care. Dr. Broyles believes that "drugs are not the answer to every illness and complex problems require complex solutions – including mind, body and spirit approaches to wellness." Dr. Broyles has chosen a career in Integrative Medicine because she wants to be able to spend more time with patients and "get to the root of the problem."
Dr. Broyles has a wide range of experience in different areas of the medical field. She is currently a member of the American Osteopathic Association, the Pennsylvania Osteopathic Medical Association, the Bioidentical Hormone Society, and a Fellow in Integrative Medicine. Rest assured that Dr. Broyles has the skills to address your health needs.
In her spare time, Dr. Broyles enjoys being part of the Glen Mills community where she has practiced and lived in for 15 years with her husband and two children. She particularly enjoys running, camping, and hiking.
Thank You…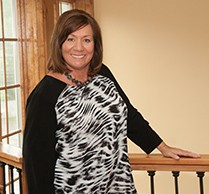 To Our Photographer
I would like to thank Debra Zeccola of Debra Zeccola Photography of Newark, DE for being our photographer for our photo shoots in New Castle, Chester, and Delaware County PA. Debra has over 25 years of experience as a licensed professional photographer. Debra provides her clients with outstanding photography services for weddings and events, family and individual portraits, baby photos and so much more. Debra was an absolute joy to work with, and I couldn't have asked for a more professional and prompt photographer than Debra. For more information about Debra go to her web site: debrazeccolaphotography.com, or call her at 302-239-7193.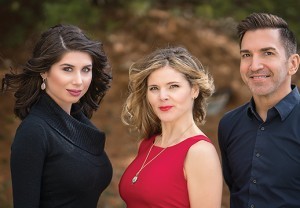 To Our Stylist
At Amelia Paris Salon & Spa we are inspired by your power to transform! Our mission is to insure that you not only meet, but also exceed your individual beauty goals. The award-winning stylists, colorists and technicians of Amelia Paris Salon & Spa at Brinton Lake travel annually throughout the world to be educated on the latest industry advancements and techniques. Our artisans provide you with world-class products and services in a friendly atmosphere free of pressures or pretention.
Christine D'Alonzo
Amelia Paris Salon & Spa
Briton Lake Shopping Center
100 Evergreen Dr #123, Glen Mills, PA 19342
Nicole Roberts, Makeup Artist & Esthetician
The privilege of completing my 5th cover of The Women's Journal Magazine as a makeup artist has given me a rewarding experience in editorial work. Going behind the scenes to create the look of a brand is one of the things that excites me the most about being a makeup artist. I have been specializing in makeup, waxing, and facial services at Amelia Paris Salon & Spa for two years. In the past year, I have created an online presence, going by the name 'The Cosmo Chameleon' on various social media platforms like Instagram, Youtube, and Facebook. Each serves as my creative outlet for teaching my craft. Catch one of my online tutorials or head into the salon and experience the luxury of an organic facial, arched brows, and a fresh new look here at Amelia Paris Salon & Spa.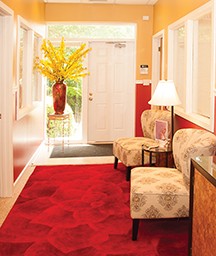 To Our Location
Our Delaware County Profiles were shot on location at the offices of The Permanent Cosmetic Studio and Lash Lounge, located at The Commons Professional Office Park Court at 140 Commons Ct., Chadds Ford, PA 19317. To find out more about all the wonderful services offered at her studio visit www.permanentu.com or call 610-883-0636.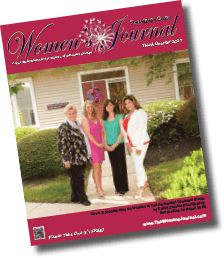 On The Cover . . .
We would like to thank Carmella Gibellino-Schultz for hosting our profile shoot for our DE County Paper. Carmella is the owner of The Permanent Cosmetic Studio, located at The Commons Court, 140 Commons Ct, Chadds Ford, PA 19317. To find out more about all the wonderful services offered at her studio visit www.permanentu.com or call 610-883-0636. I am sure you will love this studio as much as I do.
I would also like to thank Christine D'Alonzo, Owner of Amelia Paris Salon & Spa at Britton Lake, and her wonderful team of stylists and makeup artists for providing some of our hair and makeup for our DE County participants. Amelia Paris is located at 100 Evergreen Dr., Glen Mills, PA. To book an appointment or to just find out more about Amelia Paris call 610-558-4911, or visit them at www.amelia-paris.com.
Debra Zeccola Photography provided all photography work for our shoot. Debra is a wonderful photographer to work with, very professional, and prompt in responding to my needs as the publisher of the paper.  I highly recommend Debra for any photography need that you may have. For more information about Debra, contact her at, [email protected], go to www.debrazeccolaphotography.com or call 302-239-7193/ 302-540-5800. I promise you will be glad you did.
We were honored to have four top women professionals to participate in our third quarter shoot for DE County. I hope that you will let them know that you read their profiles in the Women's Journal. Complete profiles on each of the participants are on Pages 36-38.