Could Acupuncture Help ME???
|
"After my surgeries, I had an acupuncturist approach me about treatment and realized at that point, I had nothing to lose. I knew nothing about acupuncture." ~ Dr. Adams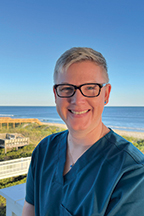 By Dr. Ashley Adams, founder DelMarVa Acupuncture & Wellness Center
Acupuncture is the insertion of tiny needles into acupuncture points (there's over 300 in the body) to stimulate the central nervous system, aiding in reduced pain levels and restoring bodily function. This time tested, holistic approach is now offered in the Milford, DE area! 
Dr. Ashley Adams, who has been in the medical field for 20+ years and has a military background, is very passionate about acupuncture! While serving her 18 years in our US military, Dr. Adams was in a head-on collision, cutting her military career short. After a very long journey and 21 surgeries, she was left with the news of never being able to walk again. 
"We are quick to take a prescribed pill when something is wrong but as one after another is prescribed, it's not uncommon that these start countering each other. The mission behind DelMarVa Acupuncture & Wellness Center is to show one person at a time that you don't have to live with certain ailments and different diagnosis's. Little did she know, acupuncture was about to change her life for the better! After her recovery journey, Dr. Ashley Adams knew she had to share this medicine and the relief it gave her.
Acupuncture isn't just for pain and ailments though. Acupuncture is an overall wellness medicine! Dating back approximately 3000 years in China, acupuncture is used to keep you well and in good health; boosting your immune system and keeping your body well-balanced is the ultimate goal.
"We want to help as many people as we possibly can so I've decided to specialize in a wide variety of diagnosis's. From the common everyday life stress, to chemotherapy side effects, there's so many things I can help with," said Dr. Adams.
Dr. Adams' specialties are in: Peripheral Neuropathy, Chronic Pain, Infertility, Arthritis, Fibromyalgia, Anxiety, Depression & More.
Call DelMarVa Acupuncture & Wellness Center today to speak to one of our patient care coordinators for more information specifically to you or a loved one, as well as to schedule your appointment at (302) 265-2751! Visit us on Facebook (@dmvacu) or visit our website and fill out our "Contact Us" page to receive a call or email from our staff for more information.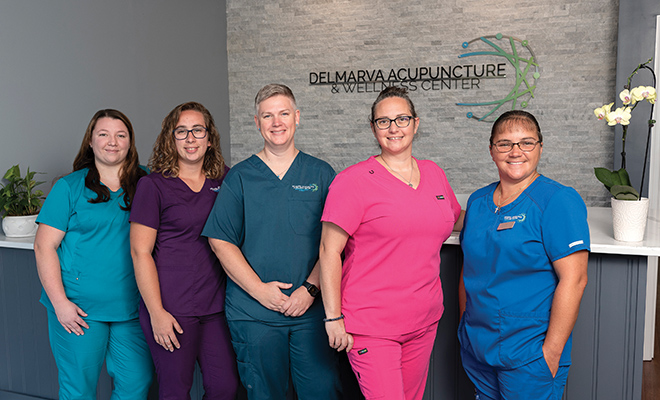 Bio
Dr. Ashley Adams, founder of DelMarVa Acupuncture & Wellness Center, is using the time tested science of Acupuncture, combined with technology originally developed by NASA that assists in increasing blood flow and expediting recovery and healing, to treat this debilitating disease.
DelMarVa Acupuncture uses the most cutting edge and innovative integrative medicine. Specializing in chronic pain cases, specifically those that have been deemed "hopeless" or "untreatable," she consistently generates unparalleled results. What was once a missing link in senior healthcare is now easily accessible to the residents of Milford and surrounding areas.
If you've missed too many tee times because of pain, or you've passed on dancing along to songs of your youth because you're afraid of falling, it's time to give yourself a new opportunity!
Call (302) 265-2751 to schedule a consultation
1005 Mattlind Way, Milford, DE