Coping In Today's New Normal
|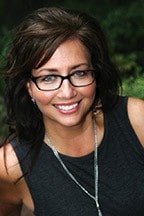 By Laura DelPercio
Right now our world is experiencing something completely unprecedented. The arrival of COVID19 has people in our region facing fear and uncertainty. However, the impact is more pronounced for people with existing mental health disorders. This is especially true for anyone who struggles with managing acute stress.
According to the National Institute of Mental Health, in a given year, 18% will struggle with a severe depressed mood or loss of interest in activities, causing significant impairment in daily life. To add to that, there is an extensive push for social distancing,  to help slow the spread of the coronavirus. 
Those who struggle with these disorders frequently have intense, excessive and persistent worry and fear. COVID-19 can add to heightened levels of stress and worry. Kids and their parents may see an exacerbation of these issues occur during a crisis.
People are fearful of the unknown. They are uncertain about limiting their daily lives for fear of contracting the virus. They have concern for their livelihood and their family's financial situation. These concerns are certainly justified. We often hear "We are in this together." However, for many, that is not the situation.
During these stress-filled times, people are looking for ways to achieve at least some air of normalcy. Luckily for us, nature's CBD may be able to do that. Short for cannabidiol, CBD is a naturally occurring non-psychoactive chemical compound found within the hemp plant. Unlike its cousin the marijuana plant, CBD does not cause intoxication or "high." CBD is also non-habit forming and is ideal for both adults and children.
Over the past decade, more people have begun turning to CBD as an aid for anxiousness or stressful feelings. Though it does not treat the actual psychiatric condition, many have found it beneficial in reducing the symptoms that it brings. In general, it has been shown to help reduce acute inflammation, help support healthy levels of serotonin, and promote a more restful sleep. It also helps support mental and brain health; calm and clear thinking have been reported after consuming CBD. All of this leads us to believe that during a stressful time such as this one, this cannabinoid could be extremely helpful.
CBD is often utilized to help achieve better inner balance, or homeostasis. This cannabinoid works directly with your body's endocannabinoid system (ECS) to help regulate certain enzymes, both inhibiting and prohibiting production, to balance ourselves out internally. With daily stressors, it's easy for our body's hormones to be thrown out of whack. During this outbreak, we can only imagine the imbalances our bodies are undergoing. Regaining homeostasis on our own isn't easy, but, thankfully, CBD makes it possible.
Though it's not going to cure the virus itself, cannabidiol and its therapeutic properties are allowing people to find relief. Being able to rely on this non-intoxicating compound for even just a little relief can do wonders for our mental health.
If you find yourself feeling extra anxious, uncomfortable, or stressed during this pandemic, know you're not alone. Never feel embarrassed to reach out for help, be it a family friend or a mental health resource, if need be. Together, we'll see the end of COVID-19–even if that means we need a little bit of CBD to do it.
Bio
Laura, a native of Wilmington, DE, is an Independent Affiliate for Hempworx, My Daily Choice. A leader in the industry, they aim to provide global consumers with high quality hemp products that are affordable and different. She is passionate about educating people about the holistic benefits of the Hemp plant in the hopes they find an alternative to other forms of treatment. Laura welcomes questions from those interested in learning more about CBD, as well as those interested in learning more about the fastest growing businesses in today's market.
Call her at 302-540-8949 or email [email protected]