Common DIY Designer Mistakes
|
By Janice Hoffman, IFDA HBA

It is so easy to get caught up in the beauty of a furniture show room or catalogue. Everything looks stylish and comfortable. The current trends are exciting and fresh and you can't wait to incorporate that look into your project. Well before you heat up your credit card keep in mind some of these common design mistakes.
IMPLUSE SHOPPING WITHOUT A PLAN
You purchased that fabulous grey linen sectional you always wanted. It will be great for entertaining in your newly renovated lower level. The sectional arrives and issues right off. You forgot that turn in your stairwell and the delivery service says they should be able to fit it down the stairs but will have to cut the legs off. They make it into the room but you forgot the column in the space. So you squeeze the sectional right up against it eliminating the side table and lamp you recently purchased. You think wow it really did not look that big in the showroom. Before shopping, a furniture plan drawn to scale is important. You will be able to determine furniture placement in relation to obstacles and traffic flow. Go shopping with your dimensioned plan and don't allow yourself to think a table that is only 2" bigger than on the plan will work. Many times it will not.
NOT THINKING ABOUT SCALE AND PROPORTION
You have a small room so better purchase small furniture or conversely you have a large room so large furniture right? No, a small room with small pieces accentuates the smallness and creates a cluttered look. Too many bulky pieces in a large room create a small looking space. The secret to scale is a variety of sizes, shapes, weights, and heights of furnishings. The variety distributed throughout the room actually creates balance. Your eye will travel around the room and look at the space in its entirety.
FURNITURE PLACEMENT
Too often furniture is placed around the room against the walls. It is important to create intimate conversational groupings. Pull your seating arrangement into the center of the room. Arrange in a square or U shape centered with a cocktail table or ottoman and anchor with an area rug. Case pieces can be placed along the perimeter walls to balance out the space. Don't forget a floor outlet for table lamps and eliminate tripping hazards.
LIGHTING
Lighting plays an important role in a space. Task, accent and ambient lighting are all aspects to consider. Recessed lights are great in a kitchen or laundry room or as wall washers to accent a fireplace or art but too often they are overused and create a swiss cheese effect to many ceilings. A general rule is to have three sources of light varying in location, height, strength and don't forget the dimmers. The illumination from lamps, track lighting and wall sconces create different moods. The result will be a warm glow that makes everything look beautiful.
NOT LISTENING TO YOUR INNER VOICE 
We all make mistakes. When something nags at you change it. Even if it costs time and money to correct, by not addressing the mistake it will drain you of energy and comfort in your space. Change and move forward and if need be hire a pro for a consult. We often make wonderful things from mistakes.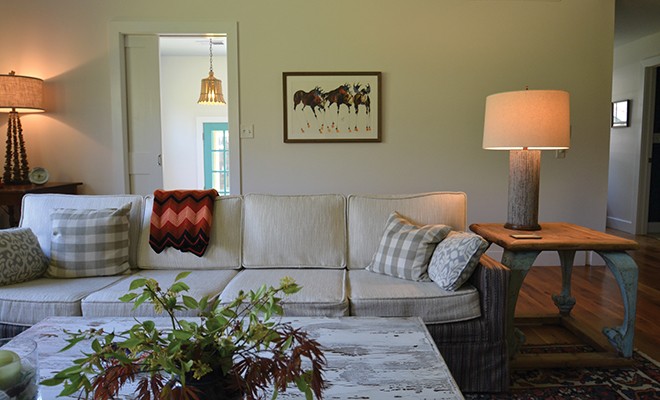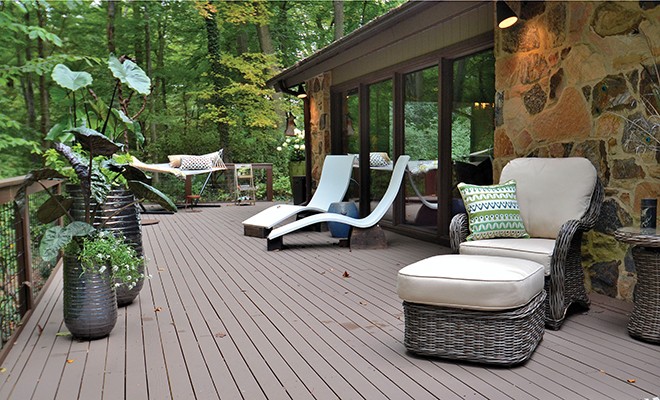 Sweetwater Design established in 1991 by Janice Hoffman, is a full service design firm creating commercial and residential interiors. Sweetwater Design services clients throughout PA, NJ, MD and DE. Janice studied art at Millersville University
and received her Interior Design degree from Harcum College. She is an active member of IFDA and HBA remaining current with CEUs, seminars and trade conferences. 
"We completely remodeled our master bedroom and bath, including repurposing some of the space to create a second floor laundry. Janice, the owner and designer, was very patient with us as we worked to find a plan that appealed to us.
We particularly enjoyed working with her during the selection phase, such as choosing tiles, patterns, fabrics, carpets and art work. In the end the new space is perfectly suited to both our functional needs and our design style."  ~  Liz, Centreville DE
Janice Hoffman, IFDA HBA
610-942-2661