Choosing The Best In-Home Therapy Device
|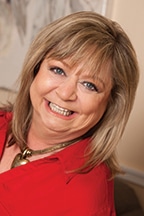 By Joanne Graves, Owner of Sanctuary Spa
Advances in LED technology have improved dramatically in recent years and what's more, light therapy devices are more affordable and functional than ever!
Low-level light therapy (LLLT) delivered by high-intensity light-emitting diodes (LEDs) is a well-proven science and a popular trend in aesthetic circles today.
There are little or no negative side effects from using light therapy, but you do need to make sure the machine has the ability to address specific skin and health concerns.
While selecting the appropriate and best device might seem overwhelming, it doesn't have to be! There are established and simple guidelines to ensure a well-informed decision so you can choose the best machine for you and your family.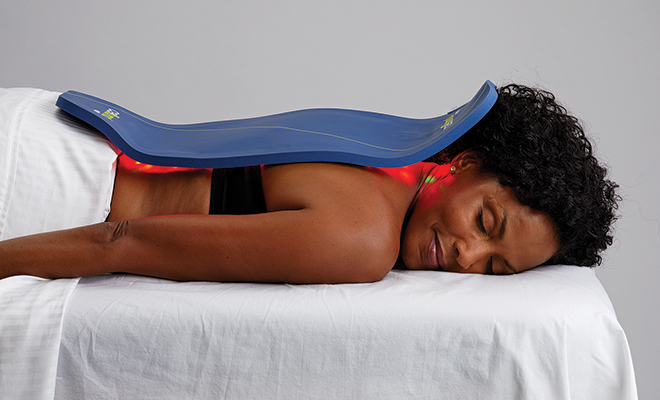 Choose The Correct Credentials 
First, choose a light therapy machine that is medically credentialed. This ensures the device has been reviewed for both efficacy and safety by the appropriate regulatory authorities. The cleared indications for use should be relevant to the conditions you wish to address. 
Look for an efficient, multi-purpose professional light therapy machine. Just like smartphones, today's best LED devices are multi-functional, lightweight, and streamlined. Whether deciding between a canopy-style and a handheld LED machine, the best modern devices are designed for efficiency and can address a variety of skin and health conditions in a single machine, minimizing your investment and requiring minimal storage space.
Choose The Correct Energy Dose
When selecting the best LED light therapy device, there are several factors to consider which impact the body's ability to absorb the maximum amount of emitted energy.
The beneficial effects of light therapy require a specific energy dose to be available for absorption by the tissue. The correct parameters will result in processes known to enhance wound healing, reduce pain and improve skin health. 
For the best possible skin rejuvenation and pain management outcomes, choose a device that offers pulsing as an option, has the ability to deliver light at or close to the skin, and within the specific range of between 2 and 10 Joules/cm2. 
It's important that you can verify the energy output in Joules. Simply because a unit lights up doesn't mean you're getting the benefits of LED unless you receive the correct dose.
Choose The Correct Colors (Wavelengths)
The best device to choose is one emitting evidence-based wavelengths; blue, red, and near-infrared. 
Blue light addresses acne issues of both teens and adults. Red and near-infrared decrease inflammation and increase microcirculation to bring more oxygen and nutrients to the treated area.  
LLLT specifically addresses the challenges of Baby Boomers who struggle with wrinkles, aches, and pain due to overuse, arthritis, and injury. It also diminishes the effects of aging, such as fine lines and wrinkles by increasing collagen production, reducing pore size and fading discoloration due to sun damage.  
With the ability to treat acne, aches and pains, and anti-aging, I don't think you can find a better value for your money than an LED device for in-home use. 
If you'd like more information or are interested in a light therapy device for your family please contact me at [email protected]
Contact us at www.mysanctuaryspasalon.com or call us at 302-475-1469 for a personalized consultation!