Chester County People In Profile Third Quarter 2016
|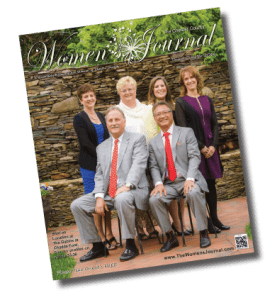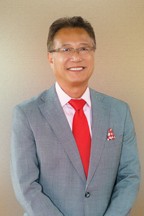 Dr. Paul Kim
"As a physician, father and husband, I understand how precious life is. How we live and act define who we are. It is my sincere hope that each one of us enjoys our lives and makes this world better during the journey.
My goal is to help you improve your quality of life with compassion and to assist you to be more comfortable with your outer appearance, whether cosmetic or reconstructive, and to allow you to let your inner beauty shine through."
Dr. Paul Kim has been voted "Top Doc in Plastic Surgery" by his peers for the past 15 years!
It is also the passion of our medical practice to do plastic surgery mission work in third world countries to perform reconstructive surgery on the less fortunate.
Dr. Kim has been innovative in developing new techniques for face and neck rejuvenation.
A full spectrum of options are available, both aesthetic and reconstructive. More information about us and our services can be found on our websites: www.plasticsurgeryofchestercounty.com or www.allure-medispa.com
Dr. Gary Wingate
Dr. Gary Wingate, board certified plastic surgeon with the American Board of Plastic Surgery has been in practice in the Chester County area and the Philadelphia Main Line with Dr. Paul Kim for the last 26 years. He is the Chief of Plastic Surgery at Paoli Memorial Hospital. Voted "Top Doc" in the Philadelphia Main Line regions for many years and a longtime member of the American Society of Plastic Surgeons and the American Society for Aesthetic Plastic Surgery.
He graduated from medical school with residencies and fellowship in General Surgery and Plastic/Reconstructive Surgery at Northwestern University Medical Center in Chicago, Illinois.
"With the patient's best interest at heart, I strive to use the most state of the art and innovative technology and philosophy to achieve the most pleasing, natural appearance and optimal function. A conservative approach with a completely individualized plan while stressing utmost safety is the goal. My patients know that they are part of the family when they come to see me and are treated as such."
A full spectrum of options are available, both aesthetic and reconstructive. More information about us and our services can be found on our websites:  www.plasticsurgeryofchestercounty.com or www.allure-medispa.com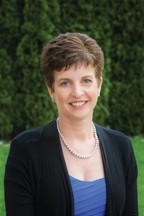 Lisa Mackenzie
Lisa Mackenzie has been an audiologist for the past 27 years.  She received a Bachelor's degree in  Speech and Audiology and a Master's degree in Audiology from Ithaca College in Ithaca NY.  After completing her education in upstate New York,  she returned to Delaware County to pursue a career in Audiology.
Her  work experience has included diagnostic hearing and balance testing, aural rehabilitation, newborn hearing screenings, occupational testing and hearing aid fittings.   Lisa is certified by the American Speech Language Hearing  Association and is licensed in the State of Pennsylvania.  For the past 20 years she has been a clinical Audiologist at Riddle Hospital in Media, PA.
Lisa has enjoyed helping the many patients that she has met over the years.  It is especially rewarding for her to witness patients  improve the quality of their lives when they pursue amplification via hearing aids or assistive listening devices.  Equally important are the patients who benefit from medical or surgical intervention and referrals.  Lisa finds her work interesting because she recognizes that every patient has a unique set of traits, symptoms and concerns.
Outside of work, Lisa enjoys spending time with her family.  She has been married for 24 years and has three children.  She and her family reside in Glen Mills.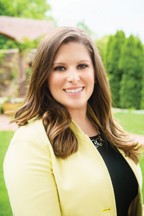 Jessica M. Bell, Au.D
Jessica M. Bell, Au.D., Doctor of Audiology, is a graduate of The Pennsylvania State University where she earned her Bachelor of Science degree and of Towson University where she received her Doctor of Audiology degree.  Dr. Bell decided to pursue a career in Audiology following many "job shadowing" opportunities in a local hospital, thanks to her mother.  It was at her mother's persistence that a good mix of medical setting and the opportunity to show off her interpersonal skills was just the right fit for her!  And don't tell her… but mom was right!
Dr. Bell has been practicing audiology for five years.  She spent three of the years working for a leading hearing aid manufacturer training audiologists on new hearing aid technology at different VA and active duty locations covering 13 northeastern states.  Recently, Dr. Bell has settled into working at Riddle Hospital providing diagnostic testing, and creating hearing treatment plans to suit her patient's individual needs.  Dr. Bell truly loves going to work every day knowing that she gets to help someone hear better!
In her spare time, Dr. Bell enjoys running marathons, reading and playing with her puppy, Braxton!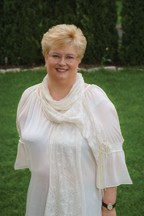 Dr. Anna Giacalone
Dr. Anna Giacalone is passionate about dentistry. She enjoys continuing her dental studies, spending much time in the pursuit of excellence, so that she can offer her patients the highest quality of care. In 2013 the Academy of General Dentistry awarded Dr. Giacalone its highest honor, the Mastership award. Only 6% of Academy dentists achieve Mastership. To earn this award, Dr. Giacalone completed over 1,100 hours of disciplined and comprehensive dental study covering all aspects of General Dentistry.
Dr. Giacalone graduated from the University of Pennsylvania School of Dental Medicine, receiving the Pennsylvania Dental Association award for Excellence. After serving four years in the National Health Service Corps she chose private practice in Delaware County, PA. She has practiced Family and Cosmetic Dentistry in the Olde Ridge Village in Chadds Ford, PA for over 26 years. Dr. Giacalone holds a certificate in orthodontics from the Comprehensive Orthodontic Institute and a certificate from The Dawson Academy of Advanced Study. She has received numerous awards and commendations including Top Cosmetic Dentist Main Line, Top General Dentist Main Line, America's Top Dentists to name a few.
Dr. G. has been interested in painting since grammar school and has taken formal classes on and off. When choosing a career, Dr. G. knew that she wanted to help people in a medical profession. Dentistry offered the perfect application of both art and science while helping patients achieve the highest quality of life.
Dr. Giacalone lives in Wilmington, Delaware with her husband, Kenneth, and their faithful puggle, BO.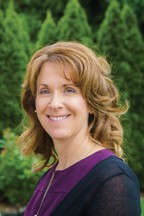 Dr. Elizabeth K. Carter
Dr. Elizabeth K. Carter is a Chiropractor, Naturopath, and medical student who has served the Main Line and Philadelphia area for 18 years. Dr. Carter utilizes naturopathic healing strategies along with chiropractic services to promote true body and mental health. With her diverse background in professional dance and her passion for outdoor adventure, Dr. Carter is well versed in movement, natural body connections, and the power of holistic healing.
Restorative Health Center, located in Exton, is committed to offering cutting edge and alternative therapies. Our women's health services are integral to our practice and include bioidentical hormone replacement therapy, nutritional counseling and thermography scans. Dr. Carter is especially committed to breast cancer prevention.
At Restorative Health Center, we understand that it's often challenging to find a provider who meets patients' unique needs and treats them with dignity and respect. Dr. Carter believes in comprehensive healthcare that gets to the root of a problem while it is still manageable. She is passionate about finding creative solutions to promote quality and quantity of life. Her goal is to have every patient who comes into the office walk out balanced, happy and healthy.
Dr. Carter holds a Bachelor of Fine Arts in Dance from Temple University and a Doctorate of Chiropractic from Pennsylvania College of Chiropractic. She is certified in Pediatrics and Pregnancy Chiropractic, Physiologic Therapeutics, Cranial Sacral Therapy and Trigger Point Therapy. Dr. Carter is a Certified Thermography Technician and oversees our certified Thermography center. She is an Affiliate with the BX Protocol and is currently enrolled in medical school and working towards her fellowship with the Wilderness Medical Society. Dr. Carter is certified in The Wiley Protocol® bio-identical hormone replacement therapy for anti-aging. She is also on the Program Advisory Committee for the Professional Massage Therapy Program at the Berks Technical Institute.
Thank You…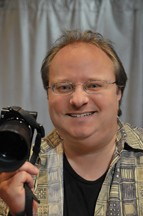 To Our Photographer
This issue our People in Profile were photographed by Shannon Adelson of Adelson Media, Inc. We had a wonderful time working with Shannon, and since this is our first time working with Shannon we have provided a little about who Shannon is:
Shannon Adelson has been doing photography since he was a kid and has always been involved with the arts. He received his Bachelor's and Master's degrees at Eastman School of Music in Rochester, NY. He has been shooting semi-professionally since 2005 but didn't officially open his own business (Adelson Media, Inc.) until 2008. In addition to photography he has a background managing marketing and social media for an online retailer. When an opportunity to shoot music events presented itself, he decided to follow his passion and to go full time with Adelson Media, Inc.
Once he made the decision to pursue professional photography full-time, he enhanced his arsenal by joining the National Association of Photoshop Professionals. Shannon said that the process of taking pictures has always been fun; but recently he discovered the joy and wonder of making portraits. Using creative compositional elements like light, color, framing, gesture, expression, and depth of field, every image can tell its own story.
Thanks Shannon for a great job!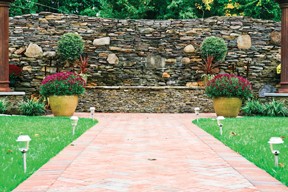 To Our Location
All Photos were shot on location at The Gables at Chadds Ford.  This beautiful restaurant is located at 423 Baltimore Pike, Chadds Ford, PA.  The Gables is not only beautiful, but the food is out of this world.  To book a reservation or to find out more about their many different venues contact them at 610-388-7700 or visit them at www.thegablesatchaddsford.com. They are open for lunch Tuesday – Saturday, brunch on Sunday and Dinner Tuesday – Sunday. With happy hour Tuesday – Friday and they also have a beautiful outdoor dining area.
The Gables at Chadds Ford combines an upbeat and comfortable ambiance with a creative and well-executed menu. The result is one you will want to keep a secret, but you won't be able to resist sharing with a friend. You can also make reservations online at opentable.com.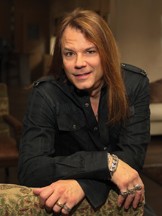 To Our Stylist
J. Christian is a Master Artist with more than 30 years experience in the beauty industry. Together with his wife Marcy, they own and operate J. Christian Studio, an upscale salon located in Hockessin, DE.  As an International Platform Artist and Master Educator for Sexy Hair Concepts, J. Christian travels here and abroad teaching other Stylists about hair fashion. He regularly teaches at the Institute of Courage, a hair academy established by Michael O'Rourke, founder of Sexy Hair Concepts located in the Topanga Canyon just outside Los Angeles as well as at the Paul Mitchell School in Delaware.
Owner of  J. Christian Studio     jchristianstudio.com     7465 Lancaster Pike     Hockessin, DE     302 235 2306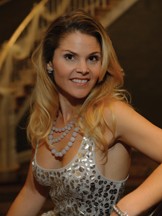 To Our Stylist
At Amelia Paris Salon & Spa we are inspired by your power to transform! Our mission is to insure that you not only meet, but also exceed your individual beauty goals. The award-winning stylists, colorists and technicians of Amelia Paris Salon & Spa at Brinton Lake travel annually throughout the world to be educated on the latest industry advancements and techniques. Our artisans provide you with world-class products and services in a friendly atmosphere free of pressures or pretention.
Christine D'Alonzo     Amelia Paris Salon & Spa      Briton Lake Shopping Center      100 Evergreen Dr #123, Glen Mills, PA 19342      (610) 558-4911