Caregiver Stress
|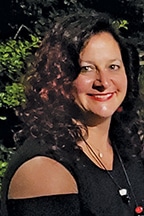 By Kristin Stetler Donovan, Owner, Age Advantage of Newark 
With the holidays behind us, the hectic hustle and bustle has since slowed down, as New Year's resolutions are made and plans begin to take shape. For many of us, resolutions may include losing weight, exercising more, concentrating on achieving better overall health, or maybe planning a vacation. The one thing people never plan on over the holidays is noticing how parents or loved ones are declining and are in need of assistance. So, many family members and friends try to handle the everyday needs of their loved ones alone, without assistance. This may come from feelings of devotion, obligation, or the sheer tireless love and desire to please and help. The unfortunate thing is that the word "tireless" is fine when used in speech; but when caring for loved ones, there is such an emotional and physical demand that it just becomes too much, resulting in stress.
Statistics from the Administration on Aging show that about 70% of people turning age 65 will need long-term care assistance at some point in their lives. When that time comes, the long-term care is almost always (80%) provided by a family member. The increased responsibility and constant worry over a loved one's fragile mental or physical health results in a prolonged activation of the body's stress response for family caregivers. This can lead to a multitude of negative health complications such as decreased immune system functioning and increased risk of physical and mental health problems. The American Psychological Association suggests that family caregivers take advantage of support and education groups, as well as respite care, in order to combat these negative health effects.
I would like to share my experience briefly. My mother passed in 2010 from kidney failure. It was a gradual process; however, the last two years were incredibly difficult. I spent countless hours going to rehab/healthcare facilities, simply because she asked. The last several years of her life, she did not drive, had significant impact from diabetes and high blood pressure, and suffered from depression due to my father's death two years prior. As seniors age and experience the loss of their own physical and cognitive well being, it wreaks havoc on their, and their caregivers', emotional well being. The last week of my mother's life was the most eye opening for me. After many years of trying to split my time between my family and my parents' increasing needs, I finally admitted that I just couldn't do it anymore. My sister and I decided to place my mother in a five-day respite program, where she would reside while we decided how to handle her increasing needs. This is when I learned of the home care option. I had no idea such agencies existed. Unfortunately my mother passed only days later.
The reason I share this is to let those suffering from the exhaustion that accompanies caring for our loved ones know: there is help. I opened Age Advantage Senior Care Services in an effort to provide relief and quality care to people who are now in the situation I was in for many years. I implore you to make the resolution to always take care of yourself and get help if need be; because if you are exhausted and drained, you cannot be what you need to be for your loved ones, friends, family and, most importantly, for yourself! If you need assistance or support caring for your loved ones, or simply guidance and a resource for information, please call and we would be happy to be of assistance.
For more information, please contact us at: Age Advantage Senior Care Services of Newark  302-722-8240
Testimonials:
"Thanks for caring for my mom and always accommodating us with all the schedule changes." – Karla H.
"Thank you so much for all the services you have given me this year. The ladies have been wonderful and very helpful. Us "old folks" certainly should appreciate all that you do and I'm sure they have." – Peg H.
"To the caring folks at Age Advantage: The family would like to extend their thanks to everyone who was involved with the care of our mother. After a rough start with another agency we discovered Age Advantage and from the minute we met Kristin we knew we had found someone with the caring and compassion we wanted for our mother. From then on we knew our mother was in excellent care with the various staff that came to her house. Special kudos to C.R., her major caregiver, whom mother grew to adore. She pretty much became part of the family! Once again, thank you from the "B" family."