Car Accident – Who Pays?
|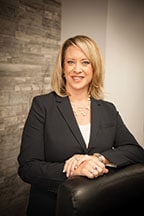 By Heather A. Long, Esquire
Car accidents are mentally, physically, and emotionally traumatic, and are made even worse when trying to figure out who is responsible for paying each benefit. There are a few things that you can do right after the accident that will save you a TON of work later on:
Call the police. The local police department will arrive and take a report with the names, addresses, and statements of all parties involved. They will also interview eyewitnesses and add those statements to their report. This report will be important in proving that you were not at fault, and also for obtaining the other driver's contact and insurance information.
Take photographs of the damage to your car, the damage to the other vehicle, and their locations in the roadway, if possible.

 

Open a claim. Your insurance company will assign a claim number to review your medical expenses and damage to your car.

 

Call my office for a free consultation. All of the attorneys in my office offer free consultations, and do not charge a fee until you receive a settlement. The sooner you contact me, the earlier I can get to work to get you all that you deserve.
There are many different types of insurance in play for car accident cases. The first insurance company that you'll need to report your accident to is your own auto insurance company. The first order of business is usually getting your car repaired. You can go through your own insurance company for this, or the insurance company for the car that hit you. If you have rental car coverage, you'll also want to get this started as well. 
The second coverage that you will need is called Personal Injury Protection, or PIP, for short. This pays your medical bills and lost wages up to your maximum policy limit. There is a two-year time limit on this coverage. In order to start this portion of your claim, you will need to fill out an application for benefits. Beware, these applications must be completely and fully filled out and all injuries must be documented in order to avoid any denials of the claim.
The other person's insurance is called Liability Insurance. This is what pays you the pain and suffering settlement at the end of your claim. These kinds of settlements can vary greatly, and are generally based on the nature and extent of the injuries as well as the consistency and complexity of the medical treatment. You should not settle with the liability insurance company until you know the nature and extent of your injuries; otherwise, you run the risk of not getting full compensation for your claim. Under no circumstances should you settle with the liability insurance carrier until you discuss your claim with a local attorney skilled in this area of the law. I offer free consultations to discuss your car accident case, and can help maximize your settlement recovery.  
If you have been injured in an automobile accident, early consultation with an attorney is free, and will provide valuable insight into your claim. There are many pitfalls that can be avoided with solid legal advice in the early stages of your claim. Hiring my office will give you peace of mind that your claim is being pursued for the maximum settlement value, so that you can focus your time and energy on your recuperation. As your legal team, we will fight for justice and fair compensation for all the injuries you've sustained.  
Bio
Heather has been an attorney for over ten years, and is currently practicing workers' compensation and personal injury law. Heather worked her way through law school as a paralegal in a personal injury firm. After passing the bar exam, she spent several years working as a defense attorney, representing local, regional and national companies. With the knowledge gained about the inner workings of these companies, she now represents injured workers and personal injury plaintiffs.  
Heather is a graduate of Widener University School of Law, and the University of Nebraska-Lincoln. Heather is licensed to practice law in Delaware, Pennsylvania and New Jersey.