Can Lymphedema Cause Cellulitis?
|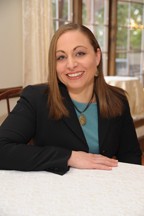 By Joanna Mikhail, DPT, ATC, CLT, Doctor of Physical Therapy, Certified Lymphedema Therapist
We've all had accidental falls, bumps and impacts that resulted in swelling and tenderness. This is our body's protective reaction at the site of an injury. However, when that swelling does not resolve in a few days, it's time to suspect something more serious – cellulitis.
Cellulitis is a bacterial infection in the deeper layers of the skin that can spread throughout the skin very rapidly.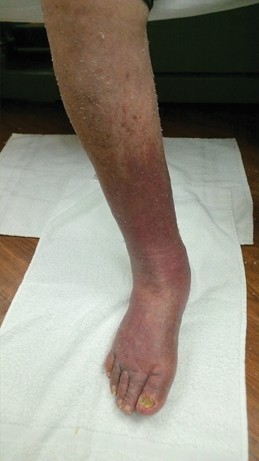 Image of cellulitis pictured left courtesy of LCOA
The skin begins to look red and swollen and possibly have a rash over the reddened area. When the skin is felt it is warm and tender. A fever is a later sign of an infection. When you suspect a cellulitis infection in your body, you need to go see your primary physician preferably that day. If you cannot get an appointment that day then it may be best to go to the emergency room. After being diagnosed with cellulitis, you will need to be treated with antibiotics to help your body fight the infection.
One common cause of cellulitis is lymphedema. This condition requires special treatment beyond antibiotics.
The lymphatic system is part of our blood circulatory system to remove lymphatic fluid from the body. L ymphatic fluid consists of white blood cells, protein rich fluid, waste products, and any bacteria, virus, or fungus that may have entered our bodies. The lymphatic vessels collect the fluid and take it to the lymph nodes in our body. The purpose of the lymph nodes is to clean the blood and fight the infections that have ensued, providing essential immune system functions. When the blood leaves the lymph nodes, it returns back to the heart to recirculate. When part of this transport system fails, lymphatic fluid accumulates in the affected area. This condition is referred to as lymphedema.
Lymphatic fluid is rich in protein. When these proteins pool in any part of the body, they begin to layer in the skin. The skin can darken, harden, and eventually crack, allowing the fluid to seep out of the underlying tissues and allowing bacteria
to enter our skin. Protein is an excellent medium for bacterial and fungal growth, so infections are frequently problematic for a patient with lymphedema. When bacteria enters the skin it is taken up by the lymphatic vessels and transported to the lymph nodes where infections are fought. If the lymphatic transport system has failed then the lymphatic fluid with the bacteria in it is not transported out of the skin and tissues to the lymph nodes. The bacteria then multiply in the skin and can cause a cellulitis infection.
If you or your doctor suspects that the chronic swelling of your limbs is the result of lymphedema, you will need to be seen at a lymphedema clinic for treatment. However seeing a doctor first is important because the lymphedema therapist cannot begin treatment until the patient has been taking antibiotics for several days.
Proper compression is key to removing fluid and bacteria from the affected area to a lymph node, where, with the correct antibiotics, it can be eliminated from the body. Antibiotics alone are not effective in patients with chronic cellulitis resulting from lymphedema. The infection tends to return time and time again because the swelling continues to stretch and open the skin and allow more bacteria to enter this medium (lymph) that is rich in protein and an excellent breading ground for infection.
We encourage anyone who has chronic swelling and infections to schedule a consultation with one of our therapists and to begin a program that will help reduce the risk of another cellulitis infection.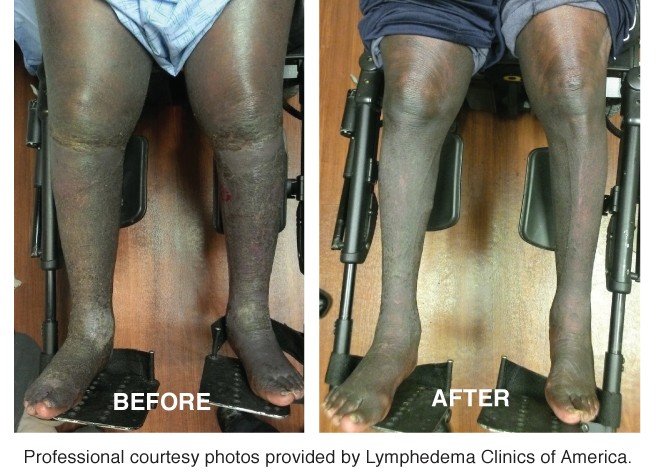 My experience at Lymphedema Clinics of America has been absolutely wonderful. From the moment I walked in the door, I was greeted with a beautiful smile and warm reception. My initial consultation gave me the hope I've been longing for. For several years I have lived in pain, taken medications that did nothing for my lymphedema, and was told there was nothing more that could be done for the chronic swelling in my legs and ankles. I couldn't believe the results after my first treatment. I was excited, encouraged and hopeful. There are no words to express how grateful I am to the staff at Lymphedema Clinics of America. Star, Joanna and Laurie are the most, encouraging, compassionate, and knowledgeable team I have ever met. I am feeling better mentally, physically and looking forward to the continued success with my program. Having Lymphedema has been painful, stressful, and has impacted my life in a negative way. Lymphedema clinic of America has changed all of that for me! ~ Shonda L. Johnson – New Castle, DE
Our mission….. is to enrich the lives of our patients by treating and restoring hope for those living with lymphedema. We strive to improve the lives of people we touch by understanding their condition. Our goal is to collaborate with others in the community to improve the support and awareness of lymphedema. We are dedicated to providing excellent care in a calm, relaxing environment that meets or exceeds the expectations of
those we serve.
LCOA is currently offering educational meetings within the medical community as they campaign for better awareness for lymphedema. Any physician office, cancer society, hospital or individuals who would like to learn more about what LCOA has to offer, can call the clinic and schedule an appointment for LCOA to come and speak about lymphedema. (302) 691-5167
Do you have swelling?
Free Lymphedema Screenings:
Tuesday October 28th at 6pm
Wednesday November 12th at 6pm
Thursday December 11th at 6pm
Lymphedema Clinics of America
701 Foulk Rd Suite 1B
Wilmington, DE 19803
302 691 5167
Please RSVP, Space is limited