Buyer Beware: Your Cost For Cardiology Services Are NOT All The Same
|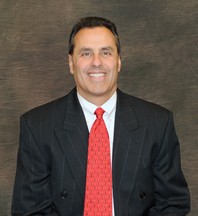 By Gaetano N. Pastore, M.D.
30% of Delaware's health budget is spent on healthcare!
Healthcare spending in Delaware has increased 480 million dollars in the last 5 years!
Premiums for ACA health exchange (Obamacare) are expected to rise (on average) another 33.6% in 2018!
Delaware has the 3rd highest per capita healthcare cost in the nation! (Delaware Health and Social Service report December 2017)
Healthcare costs throughout the nation continue to rise at an alarming rate. In the state of Delaware, the amount of money spent on healthcare is projected to double in the next decade! The reasons for such high cost in our state are many but there are a few worth noting. The number of Medicaid recipients continue to rise which costs the state more money to provide funds for these programs. There are few insurance companies in the state and therefore premiums continue to rise with little competition to control those premiums. Finally, and perhaps most significant, is that there are few hospitals in Delaware and therefore they are able to set their pricing for services at some of the highest in the nation without much resistance from both the federal government and private insurers. This has resulted in skyrocketing costs for patients who choose to receive their care from a hospital affiliated facility vs a private facility. The cost of cardiology services is perhaps the most striking example of discrepancy.
Comprehensive and high quality cardiac services are offered in the setting of both private practice facilities as well as hospital owned facilities. However, the cost of cardiac services rendered in the hospital owned setting is almost always much costlier when compared to the same service provided in the private practice setting. In fact, some of these services are over 130% costlier in the hospital affiliated office vs private setting! This cost is directly passed on to ALL patients receiving those services in the form high deductibles payments, high coinsurance and even Medicare patients who are responsible for 20% of the total cost of all services rendered. In addition, the state of Delaware's federal government and medical insurance companies must also pay more for those hospital owned services causing added expense to an already financially strapped medical system! For example: a common ultrasound of the heart or 2D echocardiogram in the private setting will cost a Medicare patient an average of $217.50, while the identical procedure in the hospital owned facility will cost $486.69, an increase cost of over 120%! The most commonly performed cardiac stress test with imaging will cost $1,202.68 in a hospital owned facility vs $509.67 in a private setting, a difference of over 140%! These dramatic cost differences apply not only to Medicare recipients, but to all commercially insured patients as well.
With the state of Delaware hundreds of millions of dollars in debt and patients forced to shoulder greater burden of cost for their care from rising deductibles and premiums, it is imperative that both patients and physicians be mindful of this significant cost difference of services provided in these two settings. When a doctor is recommending testing for your heart (or any diagnostic medical testing for that matter) you have the right to ask where the best service for the best value can be obtained. It is critically important that patients become engaged in these decisions by informing themselves of their options.
Finally, the goal that all patients should strive for should be to receive the highest quality and caring services available in Delaware at the lowest possible cost while receiving the greatest value for their money. This care appears to be best rendered in a private setting.

Gaetano N. Pastore, M.D.
Gaetano N. Pastore, M.D. 
Dr. Pastore has been a member of Cardiology Physicians, P.A. since July of 1998.  He attended Villanova University graduating with honors. He attended the Milton S. Hershey Medical Center of the Pennsylvania State University for his medical degree. He completed his Internal Medicine residency at Hahnemann University Hospital and his cardiovascular fellowship at the Hahnemann University Heart Hospital in Philadelphia.  Dr. Pastore has contributed as a co-author on papers that have appeared in the New England Journal of Medicine and has presented at the Annual Scientific Sessions of the American College of Cardiology.  
The Christiana Care Family Practice Residency Program has recognized Dr. Pastore as an outstanding teacher/preceptor. He is an active staff member at the Christiana Hospital System. He is a fellow of the American College of Cardiology and served as the Governor of the American College of Cardiology for the state of Delaware. He is currently serving his fourth consecutive year as president of Cardiology Physicians, P.A.  He remains an active ACC member with a strong focus on patient advocacy and quality care improvement serving on national physician and patient advocacy committees.
Dr. Pastore has a strong commitment to clinical and consultative cardiology with a special interest in echocardiography.  This includes transthoracic, transesophageal, and stress echocardiography.  He has expertise in the interpretation of nuclear imaging in cardiovascular medicine.
Dr. Pastore resides in Avondale, Pennsylvania with his wife Linda and three children Mia, Luke and Gianna.  He enjoys spending his spare time with his family, generally on vacation in warm climates.  Dr. Pastore enjoys tending to his 183 gallon saltwater coral reef tank and is an avid fan and owner of thoroughbred racehorses.