Branding: Your First Or Last Impression!
|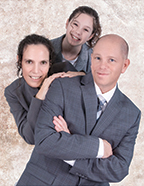 By Mike, Trisha & Arianna Fox
In the first 5 seconds, your brand can attract new customers or lose their interest – simply by your BRANDING! It's been said that your first impression is everything. When it comes to your business' branding and identity, that could not be more true! Your brand is more than your logo – it's your identity. 
Colors, style, fonts and your visual creatives; they all must be consistent and work towards increasing the "trust factor" in your audience. The two key words in branding are consistency and trust. A few questions to ask when your branding is being produced or created . . .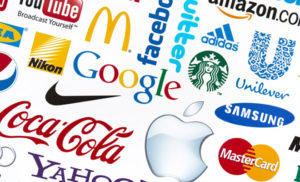 1. Does your brand match your business? 
In other words, if your business is a Health or Life Coach, or Fitness Instructor, but your brand identity is a square feel, boxy with primary colors, you may be repelling potential customers away from your business! A rarely talked about word in brand marketing is "feeling." Branding will always leave your potential client/customer with a feeling. Positive or negative!
2. Is your branding consistent?
 When we've designed websites or social media, or produced full marketing or re-branding strategies, we've lost count of how many times their logo, website, business cards, brochures, you name it – all look different! So, is your identity matching across all online platforms, printed materials and advertising? If not, you could be losing a significant amount of customer growth. Even those that are confident in their success know how important consistent growth is to long term success. Brand consistency in long term goals is what will increase your overall R.O.I. significantly.
3. Does your brand look professional? 
Nothing personal against Staples, but if it looks like you went and got $9.99 business cards with generic logo at Staples, it conveys a message that you have not invested in your own business; making it very hard to expect others to invest in you. It's been said that people like to jump on a moving train – and so it is, as you show how the professional perception is important to you, it gives the same vibes to others that your business is not a fly-by-night operation.
To summarize, as the adage goes, you get out what you put in. This is why it's so important to make sure your Brand is on the top of the list of importance. It's one of many aspects of a complete and efficient marketing strategy, and the consistency will multiple your efforts in every area – and everyone will see it, and everyone will know it! Yaaaas! \o/
Ready to up your Marketing Game or re-brand or revamp your website? Don't have time to do effective Social Media?
Splash Designworks is a full design, social media, and marketing business, producing incredible creative and visual deliverables for businesses small and large. From Social Media management, website design, branding & re-branding, logos, brochures, promo videos, radio ads, workshops, seminars and more, we help you make the best first impression.
Mike, Trisha & Arianna Fox
302-399-7851