Benefits Of Chiropractic And Massage Therapy
|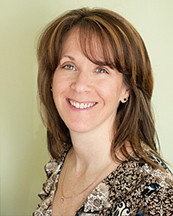 By Dr. Elizabeth Carter
Dr. Elizabeth Carter is a Chiropractor, Naturopath, and M.D., Ph.D., who has served the Main Line and Philadelphia area for 18 years, specializing in pediatric, pregnancy, and nutrition. Her practice, Restorative Health Center, is based in Exton, PA. Dr. Carter believes in comprehensive healthcare that gets to the root of a problem while it is still manageable.
When we tell our patients that we offer massage therapy as well as chiropractic out of our office, they are often surprised! Massage therapy generally is thought of as a luxury, more useful for relaxation purposes than health purposes. This couldn't be further from the truth. Therapeutic massage is very different from the "fluff" massage that one receives in a spa or at a chair in the mall. Therapeutic massage employs a variety of techniques, such as deep tissue, myofascial release, reflexology and sports massage, to target every patient's specific medical needs. The benefits from massage are numerous. It treats headaches, muscle soreness, lack of flexibility, neck and back pain, spasms and swelling. It assists with lymphatic drainage and increases lymph flow, strengthening one's immunity to disease. Massage also provides a variety of mental health benefits, relieving stress, anxiety and depression. Regular massage can benefit everyone, especially athletes, pregnant women or those recovering from a car accident.
When most people experience health problems, they pursue a single line of treatment. For example, they associate treating a bad back with chiropractic or a sore neck with massage. In actuality, these problems are treated in different and complimentary ways by both chiropractic and massage. Massage and chiropractic go hand-in-hand. Both target the skeletal system in different and equally helpful ways. Massage therapists target the musculoskeletal system and focus largely on muscle manipulation, while chiropractors deal mainly with the nervous and skeletal systems, specializing in skeletal and joint alignment. Chiropractic adjustments extend the benefits that the patient receives from a massage, and vice versa. Patients who receive both a massage and an adjustment experience long-lasting instead of temporary relief.
At Restorative Health Center, we offer high-quality massage with amazing results. Erica graduated from the Academy of Massage Therapy and Bodyworks in Pottstown, PA, as a licensed massage therapist. Erica's passion for massage therapy began with canine athletes. Requests from dog owners for human massage prompted her to become a LMT. Erica was thrilled to find out how fulfilling it was to work with people too! Erica stresses the importance of massage for therapeutic and maintenance purposes for all aspects of life: sports, injury/accident recovery, injury prevention, tension reduction, anxiety issues, headache relief, etc. Erica also offers hot stone and stretching modalities.
We're excited to announce that Erica has now reached her certification in Manual Lymphatic Drainage (MLD), a gentle massage technique to promote the movement and drainage of lymphatic fluid throughout the body. The lymphatic system is designed to remove waste and toxins to help with detoxifying the body. Lymphatic drainage can help with: tissue repair after surgery by stimulating cellular growth; lymphodema; sinus congestion; headaches; allergies; swelling from injuries or blockage of lymphatic vessels; boost the immune system; general relaxation; anxiety; possible help with fibromyalgia, and enhancement of skin condition. Most clients experience relief or improvement.
We are also excited to introduce our newest massage therapist, Gary LaNette.
Gary's interest in energy healing began after the death of his wife in 2010. Working with alternative health doctors and teachers of energy healing, he felt this was his calling. He is now a Usui Reiki Master and Teacher and is at a level one Karuna Reiki, Shiatsu Introductory level and has been taught Chinese massage and pressure point techniques.
Reiki is a holistic approach to self-healing focusing on energy work, using a hands-on technique of transferring "energy" through the practitioner to the client. Reiki sessions can balance and strengthen the function of physical body, enhance relaxation and self-awareness. It can accelerate and strengthen any healing process.
Gary has worked in the corporate world for 32 years as the Director of Traffic Services Operations for the American Baptist Churches USA. Gary has a vast number of certifications from business, finance, total quality management. He also chairs their safety committee with a safety-first mentality providing CPR training and an OSHA compliant operation. He also is a board member of the Southeastern Postal Customer Council and serves as their treasurer for the past 20 years.