Become Empowered: Your Health & Wellness
|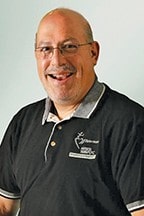 By Dr. David A. Wilderman, PT, DPT, MS, Founder,
Wilderman Physical Therapy
When Debbie came into my office for her FREE 30-Minute Discovery Session, she was in pain and confused. She was faced with conflicting information as one specialist recommended that surgery was her only option, while another specialist suggested managing her pain through medication. She felt powerless regarding her own health options, and that is a scary place to be.
I have built Wilderman Physical Therapy on a few simple principles. Two of them are the following: 1) The educated and informed patient is the empowered patient. 2) Patients should receive the best care all of the time. This is why I make it my priority to work with my patients from beginning to end. You are never passed on to anyone else; I am always by your side throughout your journey to get back to living.
Debbie chose to see me for a few reasons. She was referred to me by a former patient and she really liked the idea of our stress-free Discovery Session to get another opinion. As I have told everyone who has called to schedule their Discovery Session, "Nobody will ask you to fill out a medical history, ask you for insurance information, cash, credit card… Anything! This FREE 30-minute session is designed to be stress-free and allow you to meet with a Licensed Doctor of Physical Therapy to discover why you are having pain and/or why you can no longer do the things you want to do in your life.  Stop living life with pain and restriction and start living without barriers!" This allows you to make better, more educated, and more informed decisions regarding your health.
With that in mind, if you have neck pain, shoulder pain, lower back pain, hip pain, knee pain, ankle pain, or any other area of discomfort that you would like to have looked at BEFORE the problem escalates and it costs you more in time and money to fix, the Discovery Session is for you!
Just like Debbie, if being informed and empowered about your health and quality of life is important to you, I have compiled the 7 immediate benefits of scheduling your FREE 30-Minute Discover Session with me.
Get immediate peace of mind when you discover the true, underlying root cause of your pain that is causing you to suffer.
Discover how long before your pain is likely to reduce.
Finally get on track to spending more time (and keeping up with) your family and friends, playing with your children or grandchildren in the park, or enjoying a less painful round of golf.
Get a reliable "second opinion" if someone such as your family physician told you it's "your age" and you should just "accept it" (which is unacceptable!!).
Stop relying on pain pills, be able to sleep better at night, and even stop the worry that your family is no doubt suffering with as well.
Discover what other natural healing, drug-free ways you can utilize to speed up your recovery along with Physical Therapy.
Discover how soon you can begin gentle exercise, get back to work, or enjoy play time again with your family…and even walk with friends, stand in line at the outlet stores while shopping, or even getting back to work with a personal trainer!
Here's how it works…Call my office at (302)691-9055 or visit my website at www.wildermanphysicaltherapy.com to schedule your FREE 30-minute DISCOVERY SESSION. You will likely be scheduled within 24-48 hours!  In this session you will discover what is holding you back, discover what we can do to help, and discover how long it will take for you to begin to function pain free!
No pressure . . . no worries . . . just answers with one goal in mind–-allowing you to achieve your goals so you can get back to being healthy, mobile, and independent again! Find out more, call 302-691-9055 or visit wildermanphysicaltherapy.com.
Bio
Dr. Dave was born and raised in N. Wilmington. After graduating from Wilmington Friends School, he went on to receive a BA in psychology/biology from the University of Delaware, which prompted him to pursue a career in Physical Therapy. He graduated with a Master's of Science degree in Physical Therapy from Arcadia University and a Doctorate Degree in Physical Therapy from Boston University.
Dr. Wilderman founded Wilderman Physical Therapy in order to practice physical therapy in a setting that embodies his philosophy of treatment. He believes in the use of education, individualized attention, and client input in order to help his clients alleviate their pain and physical impairments without the use of pain killers.