Balancing Homework With Busy Family Life
|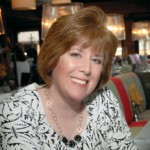 Article By Maggie Lage
Life with school-age children can be quite busy, as any parent knows. When your family has sports practice, dance class and many other commitments – including homework – it can be difficult to fit it all in.
How can parents help their students manage school and everything else successfully?
Establish and keep to a schedule
Develop an after-school schedule that prioritizes homework and study time. Schedule all other activities (such as social time and extracurricular activities) around homework and study time. As your student gets older – and most likely, busier – time management will become especially valuable. Help your student learn to use his or her time effectively by adhering to a daily schedule and to-do list. Studies show that routines are good for children of all ages because they promote good time management skills and reduce stress (among many other benefits). So, whatever you decide on for homework and study time, make that a part of your daily routine.
Encourage the use of a calendar/planner
As students become more involved in things outside of school, one of the greatest homework challenges is having sufficient time to get it done. The earlier your student learns to manage his or her time effectively, the better. Keep a master family calendar on which all commitments, activities and daily to-dos are recorded. Make sure your student keeps an up-to-date planner for his or her own tasks and activities, too.
Learn effective study habits
Teach your student to approach study sessions with a plan, which will help minimize wasted time. Consider each week's to-dos and tailor an organized study schedule to fit each subject. As a simple example, if a spelling test is Friday, on Monday have your student read through the word list and sort words by prefix or suffix (or whatever the learning concept is that week). On Tuesday, play a word game to help your student master the words. On Wednesday, quiz your child with an oral spelling test and another game, and on Thursday, do a practice test. Remember to set achievable tasks for every study session.
Remember that short, frequent studying is better
If you're concerned that your student's busy schedule does not allow for two-hour study blocks, don't be. Experts say that studying often for shorter periods of time is more effective than lengthy sessions. If your student has evening obligations, try for 20-minute homework sessions after school, after dinner and before bedtime.
Look for windows of opportunity
Extracurricular activities tend to demand more time as students grow older. So, while it is important for students to schedule homework time from an early age, keep in mind that short moments of free time are opportunities for homework, too. If your student is an early riser, morning may be a good time for extra studying. If a younger sibling has to tag along to an older sibling's sports practice, find a quiet place where he or she can do a little homework.
Juggling your student's school and activities – not to mention your own job and life – can be challenging, but incorporating these strategies can help make it easier. It's never too early to teach your child to make the most of his or her time. Homework and study time should be a priority, but with good time management and study habits, you and your student will find that there is plenty of time for fun, friends and family, too.
About Huntington
Founded in 1977, Huntington is a pioneer and leader in the tutoring industry. For over 35 years, Huntington has provided quality instruction to hundreds of thousands of students. Huntington prides itself on being "Your Tutoring Solution" for students in all grades and subjects.  They tutor in academic skills, such as reading, phonics, math and study skills. Also, advanced math and science subjects ranging from algebra through calculus and general science through physics  are  offered. They also prepare students for state and standardized entrance exams, such as high school entrance exams, the SAT and ACT.
Learn more about Huntington at www.HuntingtonHelps.com
Parents who want additional information are encouraged to call the Huntington Learning Center in Newark at 302-737-1150.
Dr. Raymond J. Huntington  is co-founder of Huntington Learning Center, which has helped children achieve success in school for over 35 years. For more information about how Huntington can help your child, call 1-800-CAN-LEARN.
Maggie Lage is the Executive Director of the Huntington Learning Center in Newark, 34 Liberty Plaza, Kirkwood Hwy. Newark, DE  19711.
Founded in 1977, Huntington Learning Center has offered supplemental education services longer than any other provider. Parents often contact Huntington when they receive a particularly alarming report card or other communication saying their child is falling behind. Many also reach out to Huntington because they are concerned their child may have poor study skills, or difficulty in performing to grade level in reading and math.
Hear what parents are saying about Huntington
Our son was struggling with school at the end of 2nd grade and now with Huntington's help and great teachers, at the end of 3rd grade he is at grade level and looking forward to 4th grade. Huntington really helped our son.  – The Singers 
Huntington Learning Center in Newark
34 Liberty Plaza | Kirkwood Highway | Newark, DE 19711
For more information or to schedule a consultation at the Newark location
call 302-737-1150 or visit www.newark.huntingtonlearning.com