Baffled By Acne?
|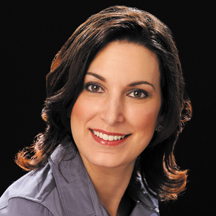 By Erica Suppa, B.S., L.E.
Acne is a common, yet often misunderstood, skin condition. Did you know that acne is classified into four grades? The classification system is based on a simple visual inspection of the skin. Knowing the grade of your acne is an important step in treating acne.
All acne grades require different treatment methods. The four grades of acne are described below:
Grade I
Grade I is the mildest form of acne. There may be a few small whiteheads, blackheads and papules (red pimples) in small number. There is no inflammation in Grade I acne.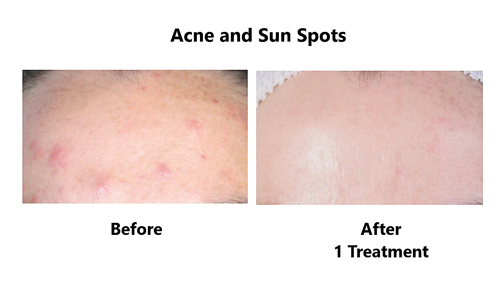 Grade II
Grade II is considered moderate acne. This stage consists of blackheads, whiteheads, papules, pustules (inflamed papule with white or yellow center containing pus), and redness. They will appear with greater frequency, and general breakout activity will be more obvious. Slight inflammation of the skin is now apparent.
Grade III
This type of acne is considered severe. The main difference between Grade II and Grade III acne is the amount of inflammation present. The skin is now obviously reddened and inflamed. This is the most common grade of acne and has a higher risk of scarring and deep pitting.
Grade IV
The most severe form of acne, Grade IV is often referred to as cystic acne. The skin will display numerous papules, pustules, and nodules, in addition to cysts (a closed sac of fluid/infection under the skin. They are tender, painful and cannot be extracted). There is a pronounced amount of inflammation and breakouts are severe. Cystic acne is very painful. Acne of this severity usually extends beyond the face, and may affect the entire back, chest, shoulders, and upper arms. The infection is deep and widespread. Nearly all cystic acne sufferers develop scarring.
Many individuals continue to deal with acne well past their teenage years. Even if you were lucky during your teen years and had few breakouts, you might see the condition flare in your 20s, 30s and beyond. The cause of acne is the same at any age: It involves sebaceous glands that produce an excess amount of oil. When this oil mixes with dead skin cells and other debris on the face, it clogs the skin's pores. Bacteria build up underneath the surface of the skin, behind the clogged pores, which leads to breakouts. Fortunately, there are many good products and professional treatments to keep acne breakouts at bay. Because every case of acne is different, it is recommended that you schedule a consultation with a skin care specialist in order to receive the best, most effective treatment.
Erica Suppa is the owner of Fresh Faced Skin Care, an advanced skin care clinic with locations in North Wilmington and in Historic New Castle. Erica has more than a decade of experience in the healthcare industry as an esthetician, skin care expert and research scientist. As a licensed skin care therapist, Erica specializes in advanced facial treatments and results-driven chemical peels that address the top three skin care issues for both men and women: acne, pigmentation and wrinkles. She offers a unique approach to skin care by utilizing her scientific knowledge of skin care ingredients and how they interact with the skin to achieve phenomenal, lasting results her clients have been searching for. Why spend money and not get results?
Testimonials:
I've been visiting Erica's studios for well over a year now, and have never looked or felt better in my life! My skin is naturally acneic, but thanks to regular Microderm and PCA peels, it has dramatically changed! In fact, I rarely break out at all anymore. Erica has a God given talent when it comes to skincare; she quickly identifies issues and develops a customized skin care plan/regimen for each client. Her studios are elegant, beautiful and calm, matching her to a "T". Thanks Erica. I'll continue to be a loyal client. ~ Jenn, Smyrna, DE
Great service, extra clean and serene environment, products are awesome! Using 1 week and seeing SUCH a difference in my skin.  ~ Erin, West Chester, PA
Call 302-689-3223 or visit www.freshfacedskincare.com for more information.Call 302-689-3223 for an appointment or visit
www.freshfacedskincare.com for more information.