Are You Suffering From LOW THYROID Symptoms, Despite Thyroid Hormone Therapy?
|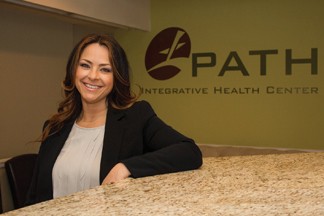 Fatigue, Inability To Lose Weight, Brain Fog, Depression?
Attend Our Free Information Packed Dinner Seminar And
 Discover What Is Being Missed
Presented By Dr. Heather Rooks, Integrative Doctor, Spirited Speaker, and Noted Wellness Expert
What Will I Learn?
Learn key differences between synthetic vs. bio-identical hormones and why it may not matter which one you are actually taking.
Discover why 90% of thyroid patients are virtually guaranteed to fail if thyroid replacement is the only treatment they get.
Discover simple things you can do on your own to support your health and thus, improve your thyroid symptoms.
Discovery WHY your lab tests may read normal but you still suffer with ALL the same thyroid symptoms (it is NOT in your head as some doctors would rudely suggest).
Once and for all discover the truth about your condition and what steps you can immediately take to start living fully again!
Who Is This Seminar For?
If you have been diagnosed with low thyroid or are certain you have a thyroid problem, but have not yet been diagnosed by your doctor.
You're taking (Synthroid, Armour, or Levoxyl) and STILL have thyroid symptoms.
You suffer with the typical thyroid symptoms (fatigue, brain fog, inability to lose weight, depression, memory loss) but your doctor says your lab tests are "normal". You know something is wrong but nobody is offering you help.
The seminar will be eye-opening. 
Come discover the hidden causes of thyroid symptoms 
that most doctors fail to diagnose and address!
Seminar Details
DATE: Tuesdays at 6:30PM
LOCATION: Firebirds 91 Wilmington West Chester Pike (Rt 202)
Chadds Ford, PA 19317
The seminar is FREE and includes a free gourmet dinner. 
RSVP 484.775.0550  (reservations are required)
Seating is Limited. Adults Only. Bring Spouse or a Guest.
Dr. Rooks is a wellness practitioner specialized in Nutrition & Functional medicine. She advocates restoring Prevention to healthcare, offering natural, non-invasive programs for gaining and preserving wellness through broad lifestyle enrichment rather than disease management. Her professional education includes doctor of chiropractic, functional endocrinology, and functional neurology. She is also president and clinical director of her PATH Integrative Health Center in Chadds Ford, PA
Dr. Heather Rooks, DC  
PATH Integrative Health Center
Suite 3, 98 Wilmington-West Chester Pike (Rt. 202)
Chadds Ford, PA 19317         
484-775-0550
Call today for a complimentary consultation

[email protected]
www.PathHealthCenter.com