Any Reason Is A Great Reason To Give Blood
|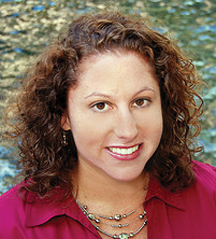 By Christine E. Serio
External Communications Specialist
Blood Bank of Delmarva
Fast Facts
As of Dec. 21, 2012, there were more than 80,882 red cell, platelet and plasma donations collected by Blood Bank of Delmarva from more than 47,857 donors on Delmarva.
Every two seconds, someone in the United States needs blood.
One unit of blood can save up to three lives.
Blood Bank ensures a safe blood supply by performing infectious disease tests such as HIV, Hepatitis B and C, Syphilis, West Nile Virus and more.
Blood Bank of Delmarva can give you 20,000 reasons to give blood—that's the number of patients on Delmarva who will need a transfusion this year. Sometimes though, the motivation for giving blood is more personal.
Recently, three sisters made simultaneous blood donation appointments in order to honor their mother. Cathy Smith, Marie Digerness and Theresa Walls spent an hour one afternoon in tribute to their mother who had cancer and received many transfusions during her treatment. Knowing that others helped their mother with their blood donations inspires the sisters to give blood regularly.
Sisters giving blood in honor of their mother – Cathy Smith, Marie Digerness and Theresa Walls.
Another donor, Joe Musial, knows firsthand how blood donations can affect someone's life. He needed a heart transplant and thanks donors for being a part of the team that kept him alive.
"I believe my story ends up with blood donors because you can't receive a heart transplant unless at least four units of blood are available," Musial said. "Twenty years later, I still have no idea who the donors were who helped save my life, but every day, I think of the donors and I'm grateful for those who give blood."
Inspired by the power of strangers helping strangers, Musial is now a regular blood donor himself.
Friends Sally Craig and Elsie Weistling have been meeting up at the annual Ocean City Blood Drive for the last six years. They give blood and then spend the rest of the day together.
Elsie Weistling (giving blood) and Sally Craig make it a habit to get together to give blood.
"We have been friends for almost 30 years, but we don't see each other as often as we'd like, so we've made this a tradition," said Craig. "We give blood and then we go grab a bite to eat and catch up. I've been a regular blood donor for years. I realized the importance of it when my mother received transfusions when she had leukemia."
Weistling started giving blood in the 80's and continues to donate because it's a way for her to "do some good."
"Once you donate, you feel better because you know you've done something good for someone," Weistling said. "There is only so much blood and it can only do others good if you donate."
Another donor had a higher calling. Emmajane Holm Menton's six-year-old son, Ted, was diagnosed with a rare blood disease that caused him to bleed from his skin. The rare condition left two choices for treatment; remove his spleen or try an experimental drug. She tried the drug.
"So I made a pact with God that if He would spare my son, I would donate blood," Emmajane said. "Now whenever the Blood Bank calls, I give blood to honor that promise."
Emmajane began giving blood when her son was six and Ted is now a healthy 53-year-old man with a family of his own.
11th Annual SBC
Competition can be a motivator as well. More than 200 companies are about to begin the Summer Blood Challenge. The friendly competition puts corporations throughout Delmarva up against each other to earn blood donation points throughout the summer months.
"Typically, the summer is a slower time for blood donations because people are on vacation or enjoying the nice weather outdoors," said Michael Waite, Director of Marketing and Community Relations for Blood Bank of Delmarva. "The corporations compete in size categories and earn points for various types of donations. Participants can win prizes throughout the challenge and awards are given in September."
The Summer Blood Challenge can provide a different type of motivation for those looking to save lives on Delmarva.
Blood Bank of Delmarva, the sole supplier of blood to all 16 hospitals on Delmarva, welcomes all donors—no matter what gets them through the door.
To make an appointment, call 1 888-8-BLOOD-8 or visit www.DelmarvaBlood.org