All About Whitening
|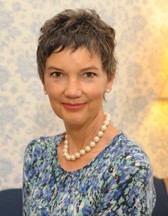 By Anna Marie Mazoch, D.D.S.
Like many young women, Anna Samluk wants to improve her appearance. She had completed her braces treatment and liked her new look; however, she wanted to have a brighter and whiter smile.
After receiving a clean bill of health from Dr. Mazoch (no cavities, healthy gums, professionally cleaned teeth by our hygienist, and no signs of mouth lesions), she was seen by our dental assistant, Shaima, for teeth whitening (also known as bleaching).
Following is the sequence that Shaima followed in her treatment of Anna:
1. The first step in the whitening process is to take impressions for custom fitted whitening trays. We form the trays in our office from a soft plastic material and shape it to fit around the teeth. The patient is given a tube of Sensodyne toothpaste to use every day, morning and night for two weeks prior to their in-office whitening appointment. Whitening products can cause sensitivity, so the desensitizing toothpaste helps to prevent discomfort during the bleaching process.
2. The next step is in-office whitening. The trays are delivered to the patient and checked for fit. Shaima instructs the patient in insertion and removal of the trays. Then, she prepares the patient for the procedure. A gel is squirted on the gum tissues and hardened with a curing light. This gel protects the gums from a potential burn from the whitening agent.
3. Then the bleaching gel is painted on the teeth. We use Opalescence Boost 40% hydrogen peroxide, a powerful and quick acting whitener. This material breaks down quickly, so it is freshly mixed just before
each use. The Boost is left on the teeth for 20 minutes and then washed off with water. This step is repeated two more times.
4. We advise our patients to bring a book or some music to pass the time during each of the 20 minute sessions. A plastic barrier keeps the lips away from the teeth to provide better access to the teeth and to prevent lip burns or contamination with saliva. A mouth prop gives the patient something to relax their teeth against, prevents them from accidentally closing, and keeps the tongue away from the teeth.
5. After the final session, Shaima shows the patient how to use the whitening trays. The trays are lightly loaded with opalescence 20% carbamide peroxide. To retain and prolong the whitening effects of the in-office procedure, the take home gel in the custom tray is a necessity. We recommend using the trays for two to four hours a day for two weeks for optimum results. If sensitivity occurs, the Sensodyne tooth paste can be rubbed on the teeth and the trays placed over the teeth several times a day. Shaima gives the patient a printed handout on after-care and will follow up in one week to make sure there are no questions.
This photo of Anna demonstrates the beautiful smile that results from our in-office whitening procedure. Shaima and Anna are both happy patients of Dr. Mazoch. Shaima did not have whitening; her smile is thanks to veneers to change her teeth's shape as well as color.

Anna has this to say about her new smile:
"The whitening process was simple and easy. I had an amazing experience with Dr. Mazoch and Shaima. It was awesome leaving the office with whiter teeth after only an hour. They explained to me what was going to happen step by step,
so that I felt comfortable. Dr. Mazoch is a great dentist and Shaima is a great assistant! They will make your visit a good one!" ~ Anna Samluk
Dr. Anna Marie Mazoch received her B.S. degree in Biology, summa cum laude, from Ohio University and her D.D.S. from Northwestern University. She is a member of the American Dental Association, the Delaware State Dental Society and several local dental study clubs. She has been practicing general dentistry for 36 years, first in Cincinnati, then Montpelier, Vermont, and the past 15 years in Delaware. Her keen interest in continuing education for herself and her staff stems from a quote by G. V. Black, the first dean of Northwestern University Dental School and the father of modern dentistry: "The professional (wo)man has no right to be other than a continuous student".
My dental team and I truly enjoy helping our patients overcome obstacles of fear and financial difficulties. My office manager has several payment options to offer and explains the ins and outs of treatment; my patient coordinator works to maximize insurance payments and get you scheduled in a timely fashion; my assistants help to make your visits comfortable and stress free and will answer all clinical questions; and I offer the best care of which I am capable and give
options for various treatments.
2601 Annand Dr., Suite 18, Wilmington, DE 19808
We are conveniently located near the corner of Kirkwood Hwy and Milltown Rd, near Pike Creek and Milltown shopping center.
Email [email protected]
Visit us on facebook
Phone: 302-998-9594
Fax: 302-998-8207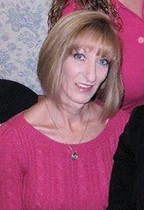 Lisa Williams is our scheduling coordinator and helps with insurance issues as well. She is a Delaware native residing in New Castle for most of her life before moving to Middletown. Having spent a lot of time at the dentist office as a child for orthodontics and other treatment,
she developed an interest in the dental field and decided to make it her career.
In 1985, Lisa graduated from Hodgson Vo-Tech as a Dental Assistant and has been in the dental field pretty much ever since then. She started out working for a children's dentist and then general dentistry thereafter. Her next move was to administration, eventually managing a dental office.
Lisa has two children, Jason, 27 and Nicole, 12 and a grandson Caleb born May 2015. Her daughter is involved in cheerleading and basketball so most weekends she spends at one of her events. When she is not attending one of her daughter's activities she likes to spend time with family usually just hanging out at someone's house having dinners and playing family games with all of her nieces and nephews.
According to Lisa "working at Dr. Mazoch's office has been great, they are truly like family and they are all so dedicated to providing the utmost in patient care, helping them understand the treatment needed. They take the time to make sure each patient is treated like family, also."