Advancements Offering Seniors Security At Home
|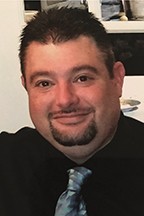 By Frank Demarinis  
Senior Advisors Of Delaware, LLC, a senior focused case management agency has provided broad services including money management, bill pay, consultation, health planning, power of attorney and guardianship for seniors suffering incapacitating conditions, including Alzheimer's, over the last 5 years. Their launch of a nonprofit initiative further helps women safely age at home. Advanced Directive, Inc. nonprofit 501c3 innovates solutions to Delawareans as they maintain in the community. "We found those most in need are least able to afford support services," says Frank DeMarinis, Executive Director of the organization. "It was a natural progression of our focus and culture, change embracing a higher mission. The Board and I maintain expertise as licensed administrators, managing senior living options.  We often discuss how to help those on the other side of the fence. Many aging Americans simply cannot afford senior living options or wish to maintain independence at home."
What began as personal purpose, balancing vocational life "giving back" to the community, has grown into a significant force. Advanced Directive, Inc. has partnered with Christiana Healthcare Systems Delaware Health Information Network (DHIN), enhancing tools to seniors living alone or to caretakers for a disabled spouse. DHIN identifies their own program as efficiencies for doctors, patients and practices, sending clinical information by eliminating the need for slower, expensive delivery methods, improving patient care and privacy, and by practicing efficiency. The Networks' roots reach back to 1997 when the General Assembly enacted an organization as a public/private partnership going "live" 2007. Objectives advanced the statewide health information network, addressing state's needs for timely, reliable and relevant health information.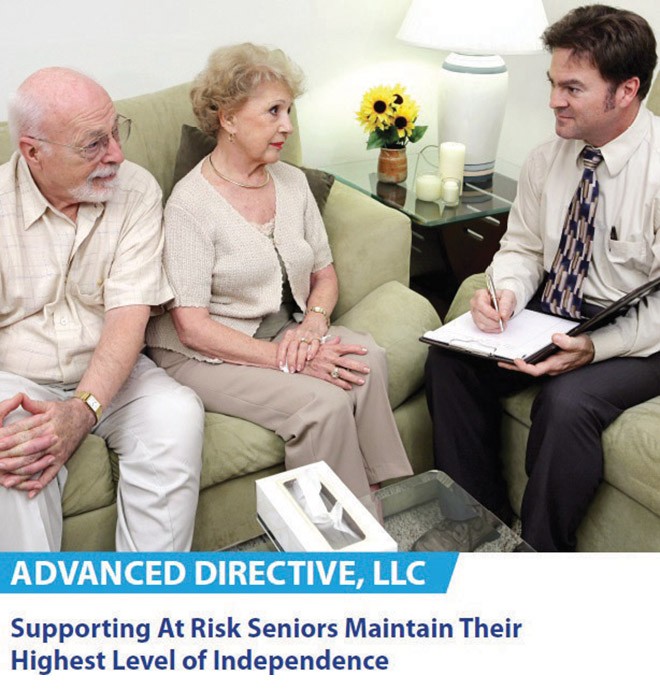 DHIN's newest initiative, ENS (Emergency Notification System) was built to notify in real time when one has an encounter at any hospital in Delaware. DHIN receives alerts for any patient admissions, transfers, and discharges. Alerts include the hospital event type (e.g. admission, discharge, transfer), and updated patient demographics. The partnership with ENS allows Advanced Directive, Inc. to respond in a crisis.  "This goes well beyond having a wallet card or personal pendant for emergencies, though we do provide those as well." reports Frank DeMarinis. "This is not a typical emergency service. We act as a healthcare agent ensuring medical directives are appropriately stored, maintained and transmitted so one's wishes are respected. We've found those that have taken the time to plan medical directives often store documents where they are least accessible and without local family to retrieve them." The new technology partnership is a powerful tool in preventing unnecessary nursing home confinement. The most frightening question a senior can be asked in a hospital bed is, "You are home alone without supervision?" Our agency partners and volunteers not only respond to that question but help care for property and pets throughout the crisis period.
Of close to 898,000 residents in Delaware, maintaining 340,000 homes, 87,500 live alone (25%).  Of that group almost half the women over 65 years of age are widowed –  about 7 in 10 of these women live alone. (© Census Bureau 2016). An unfortunate reality is 60% of those who lose a spouse or significant other experience a serious illness within 12 months. We help fill the gap for lack of family support. Those 85 and over, living alone "at risk" for hospitalization can obtain services through our grant program.
1-800-564-0173