About Orthodontics
|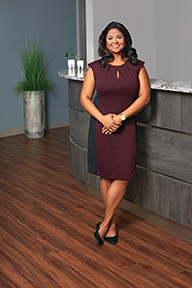 By Dr. Sonal Dave
We love giving our patients Stellar Smiles! As a member of the Sleepy Tooth Group, we have offices across the state of Delaware making a Stellar Smile closer than you think!  
What is an orthodontist
Your orthodontist is not only able to create a beautiful smile but specializes in diagnosing, preventing, and correcting poorly positioned teeth, jaws, and improper bite patterns.  
When should my child see an orthodontist? 
The American Association of Orthodontists recommends that children first visit an orthodontist around the age of seven. Early orthodontic treatment allows the reduction in severity of orthodontic work needed and helps to aid in the safe eruption of impacted teeth.
Why should you consider orthodontic treatment?
There are lots of reasons to pursue orthodontic treatment. First and foremost, orthodontics can improve your overall health, making it easier to brush and floss and reduce the need for dental work. In addition, you can lower your risk of heart and gum disease by prioritizing your oral health.
Does orthodontic treatment hurt? 
Thanks to advances in technology, gone are the days of painful orthodontic procedures. Appliances do not often hurt though you may feel a small amount of discomfort for a couple of days as your teeth, gums, cheeks, and mouth get used to your new braces. You may also experience soreness after your adjustment appointments.
How long will I be in treatment? 
Treatment time varies and can last between one and three years, depending on several factors including age, treatment method, and how minor or severe your case is. For children, receiving preventative treatment can reduce the time needed for comprehensive orthodontics once all adult teeth have erupted. Before beginning your orthodontic care, your doctor will discuss all options and provide an estimate for how long your full treatment may take so you'll know what to expect.  
Will I still go to the dentist for my cleaning?
Yes! In fact, it's even more important that patients receiving orthodontic treatment visit their dentist regularly. With braces, food may be caught in places that your toothbrush can't reach. This can cause bacteria to build up that can lead to cavities, gingivitis, and gum disease. Your dentist will work closely with your orthodontist to make sure that your teeth stay clean and healthy while wearing braces.
Our Orthodontic Services 
Clear aligners
With new advances in technology, it is possible to receive the same or better results with clear aligners compared to traditional braces. Clear aligners, such as Invisalign® or Spark®, are a series of invisible, removable, and comfortable trays that straighten your teeth like braces. Not only are the aligners invisible, they are removable, so you can eat and drink what you want while in treatment. Brushing and flossing are also much less of a hassle. The aligners are comfortable and have no metal to cause mouth abrasions during treatment. However, not everyone that needs orthodontic treatment is eligible for clear aligners. 
Clear braces
Clear or tooth colored braces are less visible on the teeth compared to traditional metal braces. Because of this, patients with cosmetic concerns can opt for clear braces. While they are visually less prominent, they do require more attention to oral hygiene as ceramic braces are larger and are more brittle than their metal counterparts. For these reasons, ceramic braces tend to be used more on upper front teeth than on lower teeth. 
Traditional braces
These are what most patients think of when they think of orthodontics. They are sleek and smaller than they have ever been. This leads to them being more comfortable and more efficient. With metal braces, you have the option of adding colored elastics (rubber bands) for a more unique and colorful smile. We even offer brackets with fun shapes such as hearts, stars, and more.
For more information call us at 844-7-BRACES or visit www.StellarOrthoDE.com
Bio
Dr. Sonal Dave is an outstanding orthodontist who is dedicated to creating beautiful smiles and enhancing facial beauty. She practices with compassion and sensitivity, and truly enjoys making a positive impact on patients' lives. Her extensive work and educational background have provided her with specialized knowledge and advanced training to deliver the best services and results. She understands the importance of continually learning and keeping up with the current advancements in the field of orthodontics.