5 Questions To Ask Yourself To Get Unstuck
|
By Lauren Hess, Owner of PEL Virtual Assistance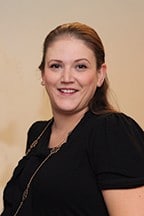 At every point in an entrepreneur's venture, there gets to be a point where you start to feel a bit . . . stuck. The excitement has waned, there are mounting responsibilities and the business you were so gung-ho to start seems to have lost its luster. When this starts to happen, it's easy for doubts to creep in too – Am I doing the right thing? Am I making a mistake? Is this a sign I should throw in the towel?
Before you make any rash decisions or resign yourself to dread, consider the following questions to provide some clarity:
1. What story are you telling yourself about the way things are supposed to be?
 Sometimes it's easy to build up expectations about our lives or our businesses, and those expectations may not always match reality. Are your expectations reasonable? If not, what's a reasonable adjustment?
2. What is feeling heavy to you or weighing you down at this time? 
Are there projects, clients, partners, employees, or other duties that feel like they're weighing you down considerably? What would it take to remove that obstacle (or obstacles)?
3. How can I insert a little rebellion into this situation?
 Perhaps you're following some old "rules" or norms that you don't really believe in. Maybe you don't need to attend every networking meetup in your area. Maybe your traditional advertising channels could be updated. Are all of the activities you do still relevant in the vision you have for your business? Are there ways you can shake things up and break (or maybe just bend) the rules?
4. Who do you need to listen to more at this time for your venture to continue forward? 
There may be mentors, allies, or close friends whose expertise and wisdom you trust. Have you considered reaching out to them to pick their brain and see if they can help you? Conversely, are there people you're listening to that you might not need to anymore? If those voices quieted down, how might your business change?
5. What do you tell yourself when you look at your to do list? 
Perhaps certain activities and tasks sustain you and your vision for your business, while others seem to weigh you down. Can you find a way of focusing your time and effort on the most fulfilling tasks and delegate the others to a team member or assistant?
Some of these questions may be easy for you to answer, and some of them might be more challenging. The discomfort from that struggle may make you a bit uneasy, but it could also lead to a breakthrough in your thinking! Be sure to lean into that challenge and answer those questions fully before making any bold moves or decisions.
Ultimately, what your business needs most is you and your know-how. Oftentimes, we know the right path to choose, but it can be hard to see. Hopefully these questions will bring you some clarity and allow you to pivot in a way that allows your business to thrive and flourish.
Call Lauren at 302-319-2810 or visit www.pelvirtual.com.
Bio
Lauren Hess is the owner of PEL Virtual Assistance, a virtual assistance company specializing in high-level executive administrative assistance. PEL Virtual tailors its services to you and your business using highly skilled professionals to help you increase your productivity. 
Testimonials
"Lauren is an outstanding administrative assistant for Cross Talks. She has a tremendous talent for working with people and is proactive and very detailed. She is a 10 plus in my book. We are so grateful to have Lauren as an integral part of Cross Talks."  ~ Soraya Morgan Gutman, Your Cross Talks
"Lauren Hess and PEL Virtual have helped my business tremendously by providing excellent support services that were either falling through cracks or causing long hours in the office. Lauren is responsive, trustworthy and a pleasure to work with on a variety of tasks and I am so appreciative of her professionalism." ~ Liz Brown, Be Well Life Coaching
"I run a small company and Lauren and her team helps with many aspects that we don't have the time to complete; marketing, calls, letters, bids, many little tasks that all good companies need. Thanks Lauren and your team!"  ~ Alex Miller, Pro-Am Maintenance