5 Detours That Can Derail Your Business Success
|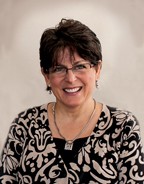 By Donna M. Duffy
 Every day you show up to run your business with the full intention of putting your hands, head and heart to what matters most and will make the biggest impact. Yet, there is an onslaught of Donna endless to-do's, the tyranny of the urgent fires to extinguish and the pressing reality of everyday life. Here are a few that are sure to knock you off-course if you're not careful.
1. Bright shiny object syndrome–What is distracting you right now from with your time, money, energy and effort? Far too often, I have been distracted by things that took me off track. Finally putting the right tools and systems together is helping our team move together in the same direction to achieve goals for us and our clients. What can you do to banish bright shiny object syndrome?
 2. Not getting help–Are you trying to do it all yourself and get it all done without any help? How is that working for you? We could not possibly move forward without the combined collaborative, synergistic effort of our awesome team. Not sure how to build a great team? Surround yourself with people who love what they do by giving them work they love. We have an 80/20 rule–team members work on what they love 80% of the time.
3. Thinking you know everything–What are you currently reading and learning? How are you growing? What knowledge and expertise do you need to acquire to keep your business cutting edge in the marketplace? "In times of change, the learners inherit the earth while the learned find themselves beautifully equipped for a world that no longer exists." Eric Hoffer
 4. Saying YES to everything–Are you saying yes to things that are beyond your scope, interest, passion, schedule or energy level? Or are you pushing yourself and saying yes inside and resenting it later. The late Stephen Covey reminded us, "If the ladder is not leaning against the right wall, every step we take just gets us to the wrong place faster." Too often I have said yes to the good and forfeited the great. Note to self–Choose wisely!
 5. Forgetting your WHY–Do you love what you do? Do you remember why you started doing it in the first place? Was it to help your family, get out of debt, and bring change to the world around you, all of the above? When we forget why we got on the train it's easy to keep barreling down the tracks and even get off at the wrong station. But when we're clear, then the journey and the destination become part of a greater contribution we make that benefit us as well as others. Is what you're doing today moving you toward your why? "If one advances confidently in the direction of his dreams, and endeavors to live the life which he imagined, he will meet with success unexpected in common hours." Thoreau
TESTIMONIALS
"As usual, Donna's workshop gave practical, and immediately usable, information to help me market my business – from getting down to the nitty-gritty of why you are doing what you do, to time-saving tips on social media and email marketing. It's all about making connections, and I love that!" – Imogen Ragone, Alexander Technique
"Donna is amazing. She helped me build a marketing plan from top to bottom in a matter of hours, and provided informative follow-up seminars and events. Her entire team is very capable and it has been a great relationship for everyone."  – James Lee, StratFi
"It was such a treat to see you and your team again at your recent workshop.  It was made even more exciting to learn this workshop was given in your new larger office space in Wilmington. Every member of your team is impressive and truly passionate about helping businesses and organizations grow." – Michael D. Fields, CPCU, Regional Vice President, Delancey Risk Partners
"The material that Donna shares is rich and valuable!  I enjoy coming to the meetings week after week because of all that I learn to help grow my business.
Donna is very knowledgeable on each topic and presents the marketing material in an easy to understand and fun way!  I tell everyone I meet that they should come to a meeting and see her in action!  She gives a dynamic presentation and the material is priceless.  I would love her to start a group in N Wilmington so all of my friends and colleagues could attend and benefit.  
She has helped me understand how to navigate the internet and make friends with it as well as put systems into place.  I have been fighting the system because I was afraid to embrace it, because I didn't understand how to use it. Donna has helped me overcome my fear of technology, embrace change and implement the internet to grow my business!" – Theresa Taylor, Light Up Your Health, Integrative Health Consultant
Donna Duffy is a dynamic entrepreneur and visionary who co-owns 3E Marketing Solutions whose talent for creative inspiration empowers, motivates and educates others. Donna's mission is to educate, equip and engage small business owners and organizations with affordable marketing strategies and solutions through workshops, coaching/consulting, implementation and events.  She embraces grassroots methodology, getting down in the trenches to meet business owners where they are and gains her greatest pleasure from the development of others.
Marketing Strategies • Workshops • Strategy Sessions
Coaching • Consulting • Implementation • Events
302.268.6234 
1201 N Orange Street  |  Suite 7313  |  Wilmington, DE 19801