Advances In Premium Lens Implants
|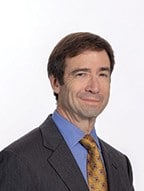 By  Jeffrey B. Minkovitz, M.D.
Cataract Surgery is a common procedure which replaces a cloudy natural lens with a clear artificial lens. This new lens not only provides clearer vision, it can correct pre-existing refractive errors to reduce the need for glasses. Premium intraocular lenses (IOLs) use advanced technology to provide better vision than traditional lenses. They offer the opportunity to improve vision quality to even greater than it was before the cataract formed. There are several types of premium IOLs, including Toric, Multifocal and the newest Extended Depth of Focus (EDOF) lenses. Each type has its own advantages and limitations.
Toric lenses have been available the longest, correcting pre-existing astigmatism and reducing dependence on distance glasses. They have different powers in different meridians of the lens, allowing them to correct irregular curvature in the cornea. Recent improvements in optical design and lens materials (such as the new Clareon® by Alcon) have further enhanced performance.   
Multifocal lenses, which focus vision at both near and far distances, have also been available for years, with improved designs each year providing even better results. These lenses have distinct zones for near, intermediate, and distance focus, allowing for clear vision at all distances. A series of rings or zones with different powers focus images at different distances, which is desirable for patients who do a lot of reading or close work and would like to rely less upon reading glasses. However, multifocal lenses can sometimes cause visual disturbances, such as halos and starbursts, especially in low light. This is because of the transition between different zones of the lens.
EDOF lenses are a newer lens type that have gained popularity recently. They provide a continuous range of clear vision from close to far, but unlike multifocals, they are designed with a more gradual change in focus rather than distinct steps. EDOF lenses can provide clearer vision at intermediate distances, such as computer screens and dashboards, in addition to great distance vision, but are not quite as strong for near vision as a multifocal. The advantage of EDOF lenses over multifocal lenses is that they cause fewer visual disturbances, such as halo and starbursts around lights. 
Toric lenses can be combined with EDOF or multifocal lenses to correct astigmatism while providing clear vision at all distances. Determining a patient's greatest needs, whether very sharp near vision or better night vision, helps dictate which lens is the best choice.  
In conclusion, advances in intraocular lenses have allowed surgeons to customize results based on patients' needs and desires. There has never been a better time to undergo cataract surgery. However, with so many options, the choice of IOL depends on the individual patient's needs and visual preferences, and should be discussed with a qualified ophthalmologist. For further information or to schedule an appointment please call 302-652-3353 or visit www.eyephysicians.com
Bio
Dr. Jeffrey Minkovitz specializes in corneal, cataract, and refractive surgery. A partner at Eye Physicians and Surgeons, P.A. since 1996, he is also on the staff of Christiana Care and the Center for Advanced Surgical Arts, where he serves on the medical advisory board. After graduating Magna cum Laude from Harvard University, Dr. Minkovitz received his medical degree from the University of Massachusetts Medical School. He then served his medicine internship at Harvard's Mt. Auburn Hospital, his ophthalmology residency at Washington University, and a cornea and refractive surgery fellowship at Wilmer Eye Institute of Johns Hopkins. As an assistant clinical professor at Johns Hopkins University, Dr. Minkovitz received the Outstanding Teacher Award. He was also named Top Doc in ophthalmology by Delaware Today Magazine for six consecutive years, and has been an instructor at American Academy of Ophthalmology Annual Meetings.
In addition to laser vision correction for nearsightedness, farsightedness and astigmatism, Dr. Minkovitz performs the most advanced cataract surgery, including the newest laser cataract surgery and advanced technology lens implants. He is also one of only a few Delaware surgeons trained in corneal transplants, and he screens for and treats a variety of eye diseases.  
Dr Minkovitz is known for numerous Delaware firsts including PRK laser vision correction, NearVision CK, and newer less invasive techniques for corneal transplantation including DSEAK, DMEK and DALK. Together with his Center for Advanced Surgical Arts partner and co-founder, Dr. Minkovitz introduced laser cataract surgery to Wilmington, Delaware in 2012. In 2016, Dr. Minkovitz founded Laser Vision Delaware, LLC, once again raising the bar and bringing a newer, faster and more accurate refractive laser to Delaware.
A native of Boston Massachusetts, Dr Minkovitz has called Wilmington, Delaware home for 25 years. He was drawn to medicine by his fascination and aptitude in science, and by his desire to improve the lives of others. Ophthalmology piqued his interest early on in medical school, as the specialty offers an appealing combination of surgical and medical care, advanced technology, and in particular the joy of being able to impact lives through restoring and enhancing vision. Dr Minkovitz also enjoys the ability to follow and really get to know his large cohort of patients. When not at work, Dr Minkovitz enjoys spending time with family, as well as swimming, playing tennis, and continuing his photography hobby.