Celebrating 12 Years Of Company Success
|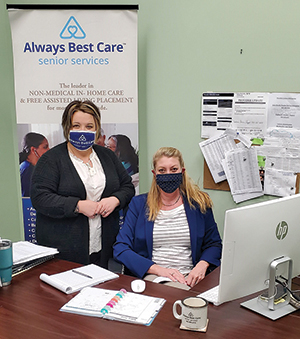 Presented By: Michelle Serrano
Always Best Care Senior Services of Philly and Delaware is marking and celebrating 12 years of overall company success with providing excellent in-home care and free assisted living placement services.
Bryant M. Greene, founder, owner/administrator of Always Best Care Senior Services of Philadelphia and Delaware, on the achievement of this major milestone in business. Greene is president of the BG and BMG Circle of Life, LLC which owns the multi-franchise unit of Always Best Care Senior Services. He was previously honored as the Franchise of the Year in 2015 and 2019 by the Always Best Care Senior Services national franchisor in Roseville, CA.
He has more than 20 years of experience in customer services, business operations and finance. Prior to operating Always Best Care Senior Services, he utilized his leadership and business management skills in various industries including healthcare and multimedia technology. He previously held leadership positions with Chrysler Financial Corporation, the University of Pennsylvania Health System and Comcast Corporation. He has received numerous awards and honors from business, professional, non-profit, educational organizations, and publications.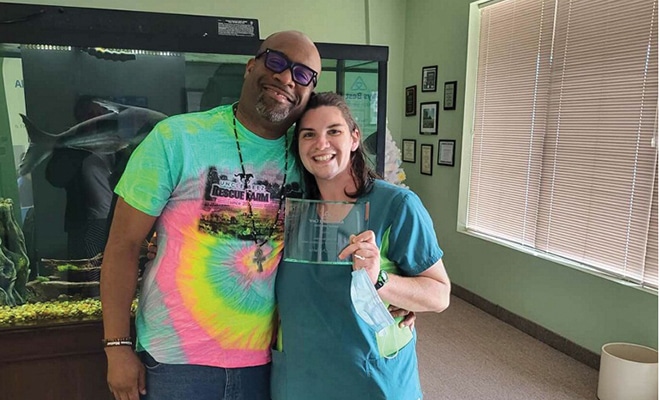 Meanwhile, Always Best Care Delaware continues to thrive by providing clients with in-home care and free assisted living placement services in Sussex and Kent Counties for a fifth consecutive year since opening its offices at 624 Mulberry Street in Milton, Delaware. "We are just a telephone call away and can offer all the assistance people are urgently seeking to allow their loved one to continue to live independently in the comfort and familiar surroundings of their own home," says Michelle Serrano, agency director for Southern Delaware. "We are currently providing in-home care to numerous clients with an outstanding and compassionate office and field staff of employees," she relates. "However, we are always looking to hire more direct care workers and have immediate full and parttime positions available with competitive wages and benefits, paid time off and much more.
Always Best Care offers a full range of services, both companion and personal in nature. They offer care for Alzheimer's, dementia and cancer patients and are available weekdays, nights, weekends and holidays. "We are truly a company that never sleeps," relates Serrano. In addition to comfort and companionship, their range of services includes dressing, escort/transportation, errands, bathing and grooming, incontinence care, light housekeeping, grocery shopping, meal preparation, laundry and medication reminders. The company additionally provides in-home skilled care with a full range of professional services, including physical therapy, occupational therapy and speech therapy.
Always Best Care Can be reached at 302-409-3710 or on the web at www.alwaysbestcaredelaware.com. You can also follow them on Twitter and Instagram at abc_delaware. A second office in the first state is located at 1905 N. Market Street in Wilmington, Delaware.