Presbyopia – A Renewed Focus Of Eye Care Innovation
|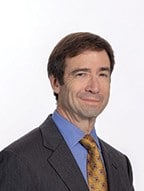 By  Jeffrey B. Minkovitz, M.D.
Presbyopia is the age-related inability to focus on objects up close. This gradual change affecting every individual, usually after age 40, is due to stiffening of the lens in the eye. Those who do not need glasses to see far away must wear reading glasses to read and see objects up close. While nearsighted individuals can read without glasses, they need glasses to see in the distance. Clear vision both near and far becomes no longer possible. There are nearly 2 billion people with presbyopia on earth, making this the most common ocular condition and a source of great frustration.  
Until now, the most common way to compensate for presbyopia was glasses: reading glasses for those who don't need distance correction, separate glasses for near and far tasks for those who do wear distance prescriptions, or bifocals (with different segments for near and far vision). Bifocals are not new, originally invented by Benjamin Franklin, but designs and technology have improved. Contact lenses are also an option; multifocal or bifocal lenses allowing near and far vision, or monovision (using one eye for distance and one eye for up close) in those who can tolerate this compromise.
More recently, surgical options were developed. Multifocal implants, used to replace the cloudy natural lens at the time of cataract surgery, allow some restoring of focusing ability. Since first approved by the FDA in 2005, continued improvements have improved results and reduced common complications including glare and halos at night. 
Also in the early 2000s, Near Vison CK was approved by the FDA. Using gentle radio frequency energy, the cornea is reshaped to create a blended version of monovision. I introduced this to Delaware shortly after approval, and many people enjoyed restored function. However, while effective and safe, the procedure failed to gain widespread acceptance due to its only temporary benefit, and the procedure is now no longer available. Laser vision correction, typically performed to improve distance vision without glasses, can instead be used to create monovision (one eye for near and one for distance). Monovision can also be achieved after cataract surgery by choosing implants setting a different focal distance for each eye. Any surgical options, being more invasive and less temporary, require careful evaluation for individual suitability and a discussion of risks and benefits.
After years of directing more attention toward reducing spectacle dependence for distance vision, innovation in eye care appears to be shifting focus to presbyopia management.
At least seven different medications (in eye drop form) are currently in development, with one already FDA approved in 2022. Most of these drugs constrict the pupil (or prevent dilation in low light) creating a pinhole camera effect, expanding the range of focus. One drop under development aims to restore the elasticity and focusing ability of the lens in the eye. Several surgical approaches are also under investigation, including new ways to reshape the cornea or to soften the lens using lasers. Finally, continued improvements in multifocal lenses for cataract surgery (or even for refractive lens exchange for individuals without cataracts) have improved near vision function with fewer side-effects.
Ophthalmology remains on the forefront of medical innovation. A careful examination and a thoughtful conversation of goals and options is important to determine best, individualized options and to allow patients to make informed decisions. Practitioners with experience and, as with any therapy, an understanding of patient needs is vital to achieving ideal results.  For further information or to schedule an appointment please call 302-652-3353 or visit www.eyephysicians.com.
Jeffrey Minkovitz, MD is an ophthalmologist with Eye Physicians and Surgeons in Wilmington, specializing in cataract surgery, laser vision correction, and corneal diseases. He trained at Harvard, University of Massachusetts, Washington University, and Johns Hopkins' Wilmer Eye Institute. He participated in the early research on PRK laser vision correction which led to FDA approval in 1994, performed the first Delaware laser treatment in 1995, and has since performed thousands of eye surgeries. Recognized for several Delaware "firsts," in addition to laser vision correction, Dr Minkovitz introduced near vision CK (to reduce the need for reading glasses), DSAEK, DMEK and DALK (less invasive methods of corneal transplantation), and laser assisted cataract surgery. Dr Minkovitz is on staff at Christiana Care, and is co-founder of the Center for Advanced Surgical Arts, where he serves on the medical advisory board. In 2016, he founded Laser Vison Delaware, the First State's newest laser vision correction center with the latest advanced technology. Dr Minkovitz has been a speaker at the annual meeting of the American Academy of Ophthalmology, and received the Outstanding Teaching Award from residents at Wilmer Eye Institute. He has been voted by his peers a Top Doc in Ophthalmology in Delaware Today Magazine for more than 8 years, most recently in 2019. In 2022 Dr Minkovitz completed his Health Care MBA at Johns Hopkins Carey Business School, intending to apply his clinical and ophthalmic knowledge to advancing health care through innovation.
For further information or to schedule an appointment please call 302-652-3353.