Let's Talk About "Honey Hair"!
|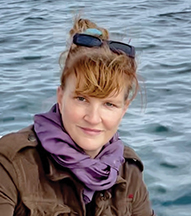 By Julia Dunning, Soaper & Owner, Maine Botanical Soaps
I created the Honey Hair recipe about 6 months ago because I was tired of shampoos that strip your hair (and also come in plastic bottles!) and conditioners that make your hair just need even more conditioner! Since I introduced it to my website and instagram, everyone is going nuts for it. So I thought you might wanna know about it too. 
Honey Hair is made with virgin organic argan oil, rhassoul clay, local (NH) raw honey from untreated bees and organic Canadian raw unfiltered beeswax. This is a hair revitalization bar, it has more of a creamy lather than an overly sudsy lather. It works best if you just rub the bar all over your head, and massage it into your scalp and hair, nourishing the roots and scalp. Your hair will feel different when it's wet, but you will see once it is dry, you most likely don't need conditioner. So give it a try. Style as normal; you might not even need styling product. Once it dries, it should be soft, but also kind of do what you want it to do (versus just laying there).
This is for people who are tired of typical shampoo and conditioner performance.
Use as frequently or infrequently as you would normally wash your hair. Your hair will stay cleaner with honey hair, so experiment with frequency. The honey is from Hall Apiaries in NH: It is "unheated/raw, gravity filtered to retain all the natural enzymes, aroma and flavor profile that honey is meant to be."
Honey Hair bars are 5¾ ounces and are available for $8. Let me know what you think!
New inexpensive shipping options for 1-2 bars for when you just wanna try out my products or you need an emerga-bar!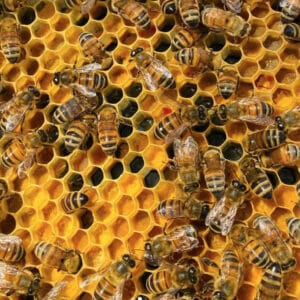 honey hair full ingredients: cold process saponified with filtered maine well water; organic castor oil, fair trade organic cocoa butter, organic certified sustainable palm fruit oil, organic mango butter, cold pressed milk thistle oil, virgin organic argan oil, rhassoul clay, organic canadian raw beeswax, local (nh) raw honey from untreated bees.
shop -> www.MaineBotanicalSoaps.com
follow for upcoming and the latest batches -> https://www.instagram.com/mainebotanicalsoaps/
homemade soap
made on peaks island, maine
https://www.facebook.com/MaineBotanicalSoaps