Protect Your Melon! Workplace Concussions
|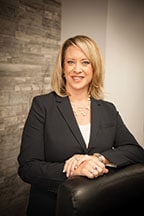 By Heather A. Long, Esquire
My kids play ice hockey. Jordyn, my daughter is a Little Flyers Girls player, and my son Hayden plays for Junior Blue Hens. They have put me through more Mama Bear angst than I think most kids their age treat their mothers to!  
Hayden (nicknamed "Crash Bandicoot" by his coaches) plays with all his heart and has no fear when going after the puck. Recently, I was lucky enough to be able to watch one of his games at the UD Fred Rust Arena (only one parent permitted inside during COVID), and broadcast the game to family via Facetime.  As I was broadcasting, the JBH parents were cheering, and there was a breakaway. Hayden took off down the ice with his teammates following behind, should he need help with a rebound assist. Just then, a player from the other team skated at full speed to catch up to Hayden to steal the puck. It was a race to the puck in the corner of the ice just outside of where I could see. Hayden and the other player slammed into each other, and they both went down.  Then, they stayed down.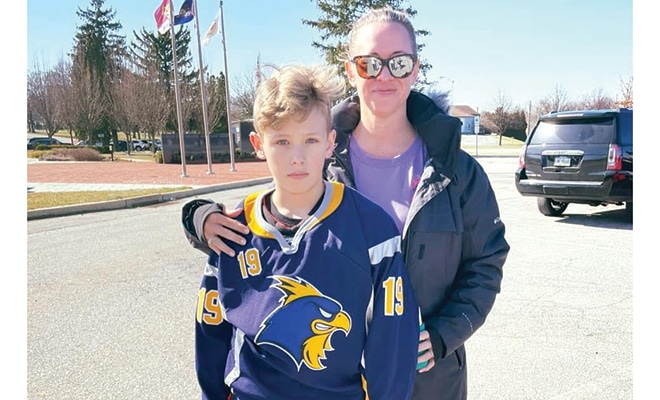 The other player eventually got up, and Hayden remained on the ice. I stopped the broadcast (my husband wasn't too happy about this) and ran over to check on him. He was slow to get up, but eventually was able to get on his skates again with help from his coaches. One of his coaches had experience in treating concussions, and put Hayden through some testing on the bench. He didn't like what he saw, so the next day Hayden went to see a concussion doctor.  
Thanks in no small part to his helmet, Hayden made a full recovery from his concussion but many of my clients who sustain a concussion in the workplace are not so lucky. Studies have shown concussions in the workplace have been on the rise in some unexpected occupations.
The most common misconception is that to have a concussion one must be "knocked out" or lose consciousness. TBI (Traumatic Brain Injury) can occur from a bump to the head, a slip and fall, or as little as a hit to the body that jostles the neck and head. 
The more obvious occupations that are common for workplace concussions are firefighters, police officers, construction workers, delivery personnel, and loading dock workers. Most of these occupations require safety training and, more importantly, preventative headwear. The more surprising professions with a rise in incidents of concussions are jobs like teachers, nurses, flight attendants, waiters/waitresses, and mechanics. These occupations all share a high pace atmosphere with employee surroundings that are constantly changing and often no protective headwear.
The most important aspect of any head injury is making sure the injured worker is evaluated promptly by a medical professional. It is also important to report workplace head injuries to supervisors or management. While symptoms sometimes do not become evident until hours or days after the initial injury, the documentation will help the injured worker secure necessary medical benefits through the Workers' Compensation insurance company to get the treatment they need.
If you are injured at work, particularly if you experience symptoms of a concussion such as headache, sensitivity to light, blurry vision, difficulty concentrating and nausea, make sure there is immediate and accurate documentation regarding the injury you sustained and how it occurred. You should also be evaluated by a doctor who specializes in these types of injuries.  
If you have sustained a concussion at work, I offer free consultations with no attorney's fee to be paid until your case is settled. I always meet with my clients personally to answer any questions they may have. This gives you the peace of mind you need in order to focus on the most important thing, your health.
Bio
Heather has been an attorney for over ten years, and is currently practicing Workers' Compensation and Personal Injury Law. Heather worked her way through law school as a paralegal in a personal injury firm. After passing the bar exam, she spent several years working as a defense attorney, representing local, regional and national companies. With the knowledge gained about the inner-workings of these companies, she now represents injured workers and personal injury plaintiffs.  
Heather is a graduate of Widener University School of Law, and the University of Nebraska-Lincoln. Heather is licensed to practice law in Delaware, Pennsylvania and New Jersey.
For more information, or to schedule a free consultation, please call (302) 565-6132
or email her directly at [email protected]