Living Out Loud, Courageously
|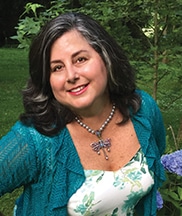 Ara Atkinson-Skinner, Designer, Illustrator
I remember the phrase, "Living Out Loud" on a birthday card given to me about 15 years ago. I questioned the meaning. A colleague quickly told me, "It's you!" I was taken aback, because I thought it meant I'm too loud (which I can be at times). He told me, "NO! It means you have a free spirit, quirky and fun." Well, I considered that a great compliment. A matter of fact, I have a lot of friends who live their lives out even louder. They inspire me. 
 It's easy to live free and easy when things are going well. The challenge is keeping that free spirit when it's not going so well. Yup, life is not always the smooth road. Tighten your seat belt and keep rolling!
Cancer Sucks
I was 10 or 11 when I first heard the word, CANCER. My grandmother, Ara Jane had colon cancer in her mid-40s. She had a radical surgery and ended up with a colostomy bag. Then, later she had a successful surgery to remove it. An amazing survivor until her early 70s when it came back. She fought hard but lost the battle at age 75.
Cancer sucks! All the crazy diseases suck! Between my husband and I, we have lost so many friends and family members to cancer and other diseases. If one can say anything positive after so much loss, it would be not to take anything for granted. We also need to use our talents and resources to support the research for the cures.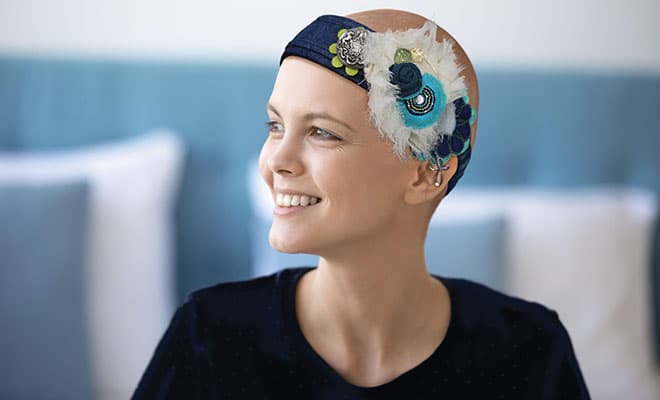 Full Circle Moments
It's been over 7 years since Sharon Hake challenged me to enter the Pitch Your Great Idea contest. The theme was "HAPPY." Say no more, I was in! What could I create that would make people happy? 
Years ago, I served as president of Thrivent Financial for Lutherans, Delaware Chapter. Community projects were a big deal. A lady from Baltimore had a great community project called Happy Hats for children in the hospital. She sewed these hats in various colors and prints and it was up to our statewide church members to embellish them. Then we would deliver these creations to AI Children's hospital. The reaction from the children was priceless and heart-warming! That project had a huge impact on me, and everyone involved. Happiness delivered all around! 
That memory inspired me to know what I wanted to make for the contest. A headband that would be received the way those hats were. Only, this headband would be designed with folks dealing chemo or Alopecia Areata in mind. This headband is for everyone but has design features that will be comfortable on a bald head as well. 
I made a prototype and entered in the contest. I didn't win. I was disappointed, but the winner was amazing and deserved her chance to make a difference. I was still determined not to give up, I would enter that contest two more times. I still didn't win. The doubts flooded my head, but I felt that this product is unique and could bring a lot of happiness to children and adults. It offers supportive gifting for loved ones to add to a meaningful collection, to empower and lift a person's spirits. I just needed to see this through! 
I thought a lot about my grandmother during this time. I remembered a shopping trip we had taken to pick up a few groceries at a local store. When we came out of the store, a storm had kicked up. It was raining and blowing a gale. Suddenly, my gram's wig had blown off her head! I gave her my bag and sped off after it. Every time I bent over to grab it; the wind would pick it up again! When I finally got it, I was soaked, crying and upset. I turned around to run back to her, and she is standing there in the rain, soaked, clutching bags, and laughing her bald head off! She personifies, Living Out Loud! She was beautiful and courageous.
Fast Forward
It's been a journey to get here. The pandemic has been an extra special treat. However, when you think it's time to quit, that's when the sweet surprises come. March 2021 I was finally awarded my second US Patent! This time, I wasn't a co-inventor, I am the inventor. 
Bold EagleTM is a fun Interchangeable Headband System with a purpose. The soft design is for everyone, especially for those dealing with hair loss due to chemotherapy or other autoimmune diseases. 
The CALL for Help!
I'm in the wear-test stage and would love to give 50 kits out to local folks dealing with hair loss. This is a FREE gift with only one request, honest feedback. For women and girls, they are available now. The men and boys headband version is coming soon!
Visit website for more information:
302.834.5086