And Then There Was Light!
|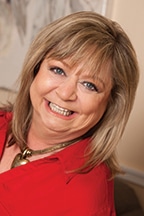 By Joanne Graves, Owner of Sanctuary Spa
For years, dermatologists and plastic surgeons have used light therapy in the form of high-level light therapy to destroy a targeted area using a light-heat transmission. The damage caused by those lasers triggers the skin's healing process, thus regenerating the skin's surface, which is invasive, painful, and the healing can take months. Low-level light therapy was less successful due to low output and unpredictable wavelengths.  
That all changed in the late 1990s when scientists from NASA developed what was termed "NASA LED," a much higher and stable output for higher intensities of Light Emitting Diodes, or LEDs, with more predictable results, without the heat and damage to skin tissue.
Incorporating low-level light therapy into spa services, specifically Hydra-Facial treatments with Celluma LED,  an FDA-approved medical device, delivers even more fantastic results! Infrared and far-infrared light affects different cell types at different levels depending on which light is used.  Celluma offers three distinct, pain-free, non-invasive, treatment options.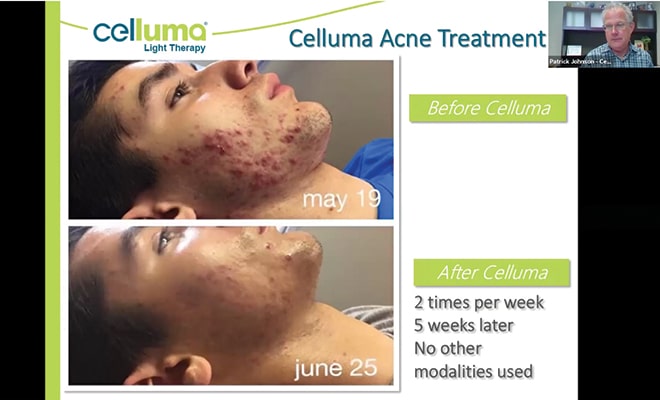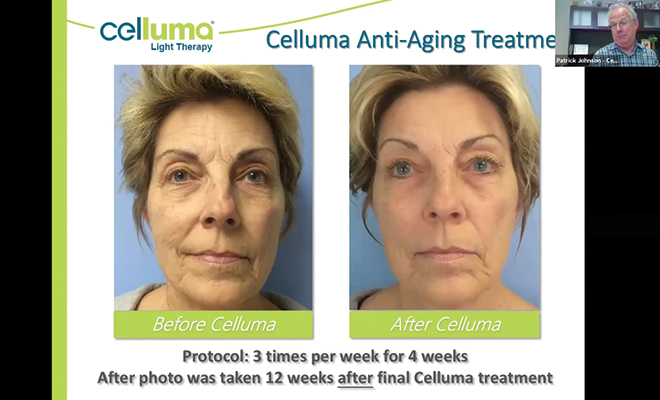 Anti-aging: The photons of low-level light produce collagen and elastin fibers that provide structural strength to your skin, hair, and nails. You'll notice firmer skin, fine line, and wrinkle reduction, more even skin tone with less discoloration caused by sun damage, and smaller pore size. It is the single most non-invasive, side-effect-free option to reverse the signs of aging skin. Though not a quick fix, as it works on a cellular level, and you will achieve the most dramatic results with a series of treatments, but the outcome is impressive!  
Acne: Low-level blue light therapy has been proven to kill the bacteria that causes acne, as well as inflammation that occurs with rosacea.
Pain relief and wound healing: Healing inflammation of all types, LLLT is used to speed healing for muscle and joint injury and pain, diabetic wound healing, even some conditions caused by chemotherapy. 
Not all LED devices are created equal. In order to be effective, they must have the correct wavelengths, the correct positioning, and the correct time exposure. And all of these indicators must work together for optimum treatment. 
There are many devices out there and I believe every household will want access to an LED device based on the wide variety of conditions that can be treated, but do make sure that you choose an FDA-cleared device or you could be wasting your money.  
HydraFacial is registered in the United States Patent and Trademark Office by Edge Systems LLC. Copyright © 2017 Edge Systems LLC. All rights reserved. P/N 19716-03-A
Contact us at www.mysanctuaryspasalon.com or call us at 302-475-1469 for a personalized consultation!