Getting My Life Back
|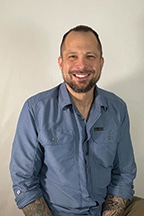 By Joe White
We are all gung-ho about getting back to NORMAL. Sounds so easy. Restrictions are lifting, the weather is getting warmer, and we feel the urge to get up and go. 
The question is, go where? I am not talking about the beach or vacation destinations. I am speaking of the more extraordinary destination to the life you desire; Free from settling for less than you truly deserve. 
For the past 18 months, many of us have put our lives on hold, and the law of normalcy says what we do constantly will feel like normal. According to Newton – objects in motion tend to stay in motion, and objects at rest tend to remain at rest.  
I have seen a huge influx of women coming in for coaching with me, recognizing they had to keep everything together at home. The homeschooling, remote working, the relationship, and everything in between. Now, they feel it is time to refocus a bit. Not ignore those other roles, but no longer neglect their dreams. 
So, what if you are reading this and saying, "Hey, that sounds like me, but where do I even start?"
Well, let me share five simple steps to help you get your drive and motivation going!!
Describe in great detail your life in 3 years. You can write down things, places to visit, emotions you want to consistently feel, quality of relationships, and life.

 

Now, what is your "WHY"? Yes, "find your why" is so overused, but you are looking for that one thing that will cause you not to quit, no matter what. You need to find your "AIR." You would fight like hell if you were out of air to get more to save your life. I will share that my AIR is that I cannot be a negative example to my daughter. Just the thought of that gives me a feeling in my gut. What is your AIR?
What are the top five actions you must do now to achieve #1? These actions may not get you to your vision but will undoubtedly get you moving. Maybe you will start reading books on what you wrote about, get a coach, book a trip, find a new peer group that isn't negative.

 

Read #1 and #2 EVERY DAY out loud.

 

Write all five actions from #3 EVERY DAY.

 
That first goal is to get going. There is nothing like the feeling of moving to what you want. It may suck initially, but trust me, once you feel movement, you won't want to stop!!
Until next time, Rattle The Cage 
Joe White 
Get Life Coaching 
302-832-3424
Bio
Joe White, President and founder of Get Life Coaching, started Delaware's first Life Coaching practice in Delaware over 22 years ago. Joe overcame a near-fatal drug and alcohol addiction 27 years ago and changed his life forever. Today Joe specializes in working with individuals who desire deep and sustainable change in their lives. He has worked with over 1 million individuals and businesses around the world. Joe also owns the Firewalk Institute of Research and Education, which trains and certifies firewalk instructors all over the world, including such notables as Tony Robbins  and T. Harv. Ekers. 
Testimonial
"If you're looking to change your life, drastically!! Joe is the man!!! GLC was what I never knew that I was always looking for!! Fate brought me to GLC and changed my life!! Joe and his team will take you to the place where you become the best version of yourself!! His coaching style is so different, he did, in weeks, what therapy couldn't accomplish in years. His programs immerse you in personal growth. You leave looking at the world in a different way, facing fear, finding the courage you never knew you had, and creating a tribe of amazing people you'll be bonded to forever!!!! Become the warrior you were created to be!!"  ~ Alicia Kulp Carey