Is It Time To See A Vein Specialist?
|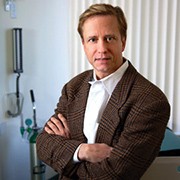 By Anthony Alfieri, DO, FACC  
Are you wondering if it is time to see a doctor about your veins? While early symptoms of vein disease may not look urgent or feel painful, remember that your veins play an important role in your overall health. They move blood and transport nutrients throughout your entire body. If your veins are not functioning properly, your body is in serious trouble. It is important to avoid those problems before they get worse. Before seeing a vein specialist, you will want to know the status of your health. This can be done by scheduling a vein screening, doing a self-assessment, or getting an ultrasound. 
Book A Vein Screening
A vein screening is an educational consultation about vein health and disease. During a screening, a vascular technician will ask you questions related to your veins, health and any issues. It will give an accurate idea of why you are experiencing problems and guide you in choosing the best treatment option for your specific needs.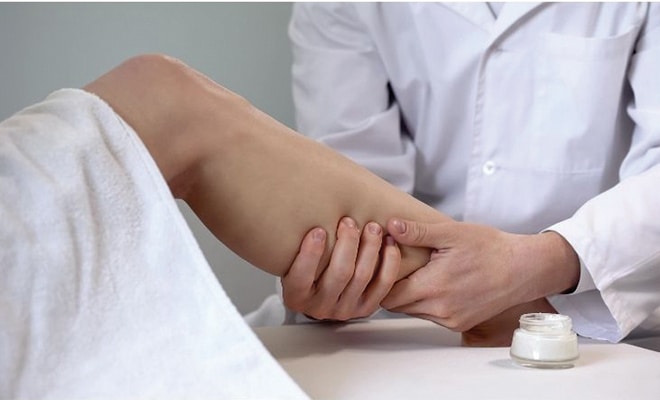 Do A Vein Health Self-Assessment 
Ask yourself these questions to help you determine if you have vein disease:

 

Have you ever suffered from spider or varicose veins?
Have you had a stroke, heart attack or other pulmonary issues?

 

Has anyone in your family suffered from vein disease, spider or varicose veins?

 

Do you sit or stand for long periods of time?
Have you experienced any of the following?

 
– Swelling or throbbing 
– Heaviness in your legs
– Skin discoloration
– Itchy or burning legs
– Cramping or aching
– Restless legs 
If you answered "yes" to 2 or more of these questions, it is time to see a doctor. Your symptoms could be related to venous insufficiency – a condition when the valves in your legs are not working properly. If left untreated, this can progress and worsen.
Once you have decided it is time to see a doctor, contact a vein specialist to schedule an ultrasound. This test will help your physician detect the underlying source of your vein issues. 
The procedure, known as Duplex Ultrasound, involves harmless sound waves used to create an image of your veins and evaluate the blood flow through them. Your veins are evaluated, and you will be informed of any present vein disease. This procedure does not require any special preparation and involves no discomfort, anesthesia or downtime.
The questionnaire and ultrasound help doctors take preventative measures for patients who may be at risk of developing blood clots and other life-threatening conditions. From there, you will schedule a consultation with a vein specialist to discuss procedure options. Do not play the guessing game, schedule an appointment to take the first steps to healthier veins. 
At Delaware Advanced Vein Center, our medical staff has years of experience helping people with their spider and varicose veins. We would love to welcome you to our family of satisfied patients. 
Schedule your FREE Virtual Vein Screening online at www.DelawareAdvancedVeinCeinter.com or call us at 302-731-0001
Bio
Anthony Alfieri, DO, FACC is a board-certified interventional cardiologist, who has been practicing in the New Castle County area for over 25 years. His efforts to improve the quality of life for all individuals – both men and women alike – who suffer from the effects of venous insufficiencies continues with the formation of Delaware Advanced Vein Center. Dr. Alfieri has found that for many people, having varicose veins is needlessly limiting and it is a common misconception that the treatment of varicose veins is painful and not worth the effort. To provide better care for his patients, Dr. Alfieri is now performing radiofrequency ablations. 
Testimonial
"I had all but given up on finding someone who could finally fix my veins, stop the pain, and heal the sores. After ONE visit, my leg started the healing process. It was wonderful. His staff is top notch as well. A++." ~ Benalee M.
Delaware Advanced Vein Center
302-731-0001       www.delawareadvancedveincenter.com
40 Omega Drive, Building G, Newark, DE 19713