Hearing Loss & Mask Use
|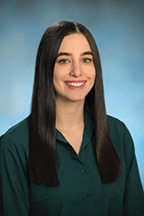 By Alexa R. Lynch, Au.D.
When you leave your house there is a new item to make sure you have; phone, wallet, keys, mask. By now, wearing a mask has become a part of everyday attire for most people. Mask use, though very necessary in preventing the spread of COVID-19, has been challenging for many people. One specific population includes those with hearing difficulties. 
People who are already diagnosed with a hearing loss are noticing increased difficulty hearing while wearing a mask due to the lack of visual cues such as lip reading and a muffled sound quality. They are also finding that wearing a mask with some types of hearing aids can be quite difficult. Others may be realizing just how much they rely on lip reading and are starting to suspect a hearing loss. 
Below are some tips on how to optimize your ability to hear conversations and safely wear your hearing aids, despite the challenges that mask use may bring. 
Communication Strategies 
Reduce the amount of competing background noise and distance (while still maintaining the recommended distance for social distancing!) It is also helpful to speak face to face so your speech is being directed toward the person you are speaking to. 
If you frequently speak to someone who has a hearing loss, try gaining their attention before speaking. If they do not understand what you have said, try rephrasing instead of repeating. Shouting can distort speech, try speaking slower and clearer. You may also benefit from purchasing a mask with a transparent front so your loved one can utilize lip reading. 
Wearing A Mask With Hearing Aids
For people who wear "behind the ear" style of hearing aids, mask use has been extra challenging due to the limited space behind the ear. The hearing aid can become tangled in the mask while removing it, sometimes resulting in loss. 
The first piece of advice is to be extremely mindful and cautious when removing your mask. Take off your mask in a safe area and gently remove your straps and make sure the hearing aids have remained in place. Masks with tying straps can be positioned in a way that the straps do not lie directly beside the hearing aids. If you prefer a mask with ear loops, you may benefit from an accessory called "ear savers." This accessory helps keep the loops of a mask above or below the ears at the base of the neck. 
Programming for your hearing aids: your audiologist may also be able to create a "mask" program on your hearing aids to enhance speech clarity. 
Don't Give Up!
It's very easy to fall off the wagon and stop wearing your hearing aids; whether it's frustration due to mask use or a change in your listening environments. Consistent daily hearing aid use will be beneficial for your brain and your ears once life returns to "normal." 
The Riddle Experience
The audiologists at Riddle Hospital share the same goals that you do – to improve hearing and understanding even in your most difficult environments. A comprehensive audiologic evaluation followed by a listening needs assessment and live hearing aid demonstration will allow the audiologist to make the best recommendations for a hearing treatment plan tailored to your individual hearing needs.
Jessica M. Bell, Au.D.   Doctor of Audiology/Director
Alexa R. Lynch, Au.D   Doctor of Audiology
Denise E. Stewart, M.S.   Clinical Audiologist
Lisa C. Mackenzie, M.S.   Clinical Audiologist
RIDDLE HOSPITAL
Audiology & Hearing Aid Center
1118 West Baltimore Pike  Suite 207
Media, PA 19063
(484) 227-3200 
mainlinehealth.org/RiddleAudiology