Better Communication
|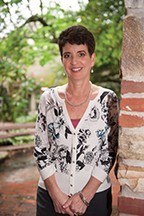 By Lisa C. Mackenzie, M.S.
Clinical Audiologist
In our ever-changing world today, many people are impacted by our new "normal."  Our patients and friends at Riddle Audiology are no exception. Now that most people interact with face masks in place, it poses even greater difficulties for the hearing impaired. This is also affecting even those without hearing loss, because voices are becoming muffled. Many of the facial cues, relied on so heavily by people when communicating, are now obscured. To assist people with communication, speakers should remember to articulate clearly and may need to raise their voices (not shout!) to compensate for the face coverings. Looking at a person's eyes still provides some essential cues. It is also helpful for speakers and listeners to use and watch body language. Visual cues such as gesturing and pointing can be utilized.
Audiologists are aware of how important these factors are to improve communication. This has always been true and has been a focus of our counseling to those with hearing loss. Many people, even those without documented hearing loss, can benefit from additional resources. One such resource, often overlooked, is closed captioning for the television. This is an available option on most all televisions. Typically, this feature is activated by a quick touch of a button on the remote control. Closed caption provides a supplement to your hearing by allowing you to see the spoken word. This is especially helpful for movie dialogues that include different dialects. However, it can be used all the time to cover a range of different programming from news reports to game shows. When recommending this option to patients, we remind them there is a learning curve associated with closed captioning. At first, a person may be distracted by the written word on their TV, but in a short time they will become adept at glancing at the text AND listening to the audio.
A captioning option is also available for telephone use. There are several captioning service providers. As a part of the American with Disabilities Act, this service is provided to individuals with hearing loss at no cost. Captioned phones provide captions of what callers say while also allowing listeners to hear the message. The ability to hear and see what is said simultaneously improves communication. The written message can be saved to review later, and the text size can usually be adjusted. An audiologist can document that you have hearing loss to qualify for this service and submit a certification form on your behalf.  
There is also help available via apps for your iPhone or Android. These apps can convert live speech to text. Once downloaded, the microphone on your smartphone does the conversion. A number of these programs are free due to federal funding. They can assist hearing live conversation, movies, phone calls, even the waitress at your favorite restaurant!  
New technology is always being developed and researched. With many stay-at-home computer wizards these days, who knows what is on the horizon? We are always hopeful of improvements to aid our patients.  Feel free to contact the Riddle Audiology department for help with your communication needs.
Stay healthy and Stay connected!!
The Riddle Experience
The audiologists at Riddle Hospital share the same goals that you do – to improve hearing health as well as increase your ability to understand and participate in your most difficult listening environments. A comprehensive audiological evaluation followed by a listening needs assessment and live hearing aid demonstration will allow the audiologist to make the best recommendations for a hearing treatment plan tailored to your listening needs.
Jessica M. Bell, Au.D.    Director/Doctor of Audiology
Alexa R. Lynch, Au.D    Doctor of Audiology
Julia Rainsford, Au.D.    Doctor of Audiology
Lisa C. Mackenzie, M.S.    Clinical Audiologist
For an appointment with a Riddle Hospital Audiologist, call 484.227.3200
or visit  mainlinehealth.org/RiddleAudiology