The Quick, Painless Way To A New Body
|
By Nadiv Shapira, MD, FACS, FACPh,
Medical Director, First State Med-Spa
"No matter how much I diet and exercise, I cannot get rid of this fat." If you have said this before, you are not alone. But, rest assured, we CAN get rid of that stubborn fat with a one-time, mini-invasive procedure called SmartLipo. Are you worried about the time and expense of a traditional surgical liposuction or a painful Tummy Tuck? Well, SmartLipo is the answer for you.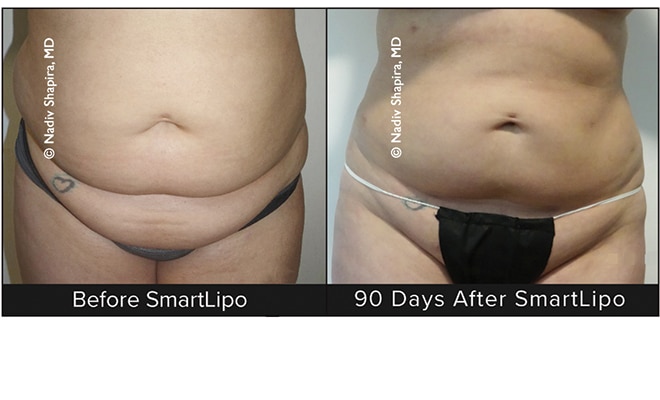 What is SmartLipo?
A laser technology called SmartLipo Triplex™ permanently removes unwanted fat and tightens skin. Under local anesthesia, Dr. Shapira inserts a tiny cannula into the area and the laser liquefies the fat and then, utilizing a different laser energy, the skin is tightened. This is done in our office in just a few hours. You will rest at home for a day or two and you will be back to your normal routine in a few days! Temporary tenderness, bruising and swelling is normal and usually lasts for only a few days to a week or so.
Better Than Traditional Liposuction
No other fat removal procedure can tighten the skin that remains after liposuction. Therefore, patients have much smoother and better results than traditional liposuction. Another benefit is that there is no limit to the amount of fat that can be removed.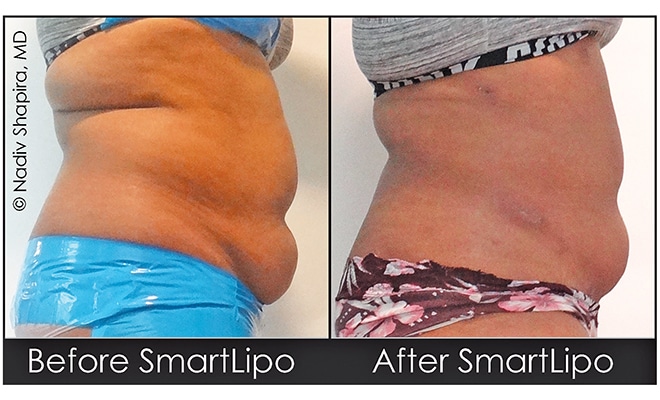 Benefits of Having Smartlipo Triplex™
One-time procedure
Permanent results
Very little downtime
In-office procedure
Local anesthesia
Tightens skin

 

Reduces cellulite
SmartLipo Triplex™ Can Treat:
Abdomen
Arms
Neck
Thighs
Back
Waist
Hips (love handles)
Proven Permanent Results
Results from SmartLipo Triplex are immediate and permanent and continue to improve for six months to a year. As the skin is tightened by the laser treatment there is also an increase in collagen production, the protein in your body that begins to subside after age 25. Therefore, whether you are young or a little older, you will see a significant reduction in skin laxity or looseness. 
According to RealSelf.com, a trusted, independent online resource, 86% of those who had Smartlipo Triplex within the last twenty-four months said it is worth it. This is in comparison to only 69% of CoolSculpting patients who said they would do it again. 
302-294-0700     
Testimonials
⭐️⭐️⭐️⭐️⭐️ "Dr. Shapira is very skilled and knowledgeable. He explained the procedure thoroughly and made me feel at ease. From the schedulers, to medical staff, everyone was professional and kind. I'm definitely coming back to First State Med Spa, as my experience has been excellent."  ~ Ashley S. 
⭐️⭐️⭐️⭐️⭐️ " I needed to skim some inches off before my wedding. Fitting in a dress you ordered a year before is hard! Dr. Shapira was able to sculpt my body in a way I never thought possible! The lower belly pouch and love handles were decreased in size a lot and my pants fit so much better!" ~ Danielle F. 
⭐️⭐️⭐️⭐️⭐️ "The entire staff are wonderful people. They always made me feel like I'm at home. Dr. Shapira has been amazing. He's very attentive to my concerns and just so compassionate." ~ Cathy S.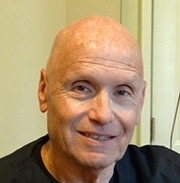 Bio
Dr. Nadiv Shapira is an expert in fat disorder disease and is one of a handful of surgeons in the U.S. that performs a specialized liposuction procedure for Lipedema. Before founding First State MedSpa, Dr. Shapira was a board certified practicing Cardiothoracic Surgeon for over 20 years.