It's Next to Impossible to Give You Exactly the Same
|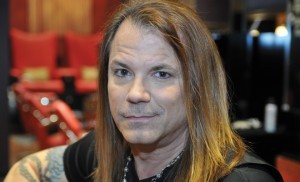 By J Christian, Owner- J Christian Studio, Founder- Fear the Shear, International Platform Artist and Master Educator, Industry Expert and Business Consultant, Icon of Method Alliance
In the biz we hear these words a lot: "I love what you did last time, give me exactly that!" Or this one, "Remember what we did last summer? That's what I want today!" "I want to go back to that style we did before I grew it out. Let's do that!"
I sat down with a few of my stylists and talked about the client's expectations versus reality. They all agreed on one thing, it's nearly impossible to exactly duplicate our work every time, every appointment. 
Contributing to this article are Vahan "Nick" Biklarian, CJ Deaver, Jennifer Mangesian, Carly Lyons, and Jamie Reinhardt. Collectively they have over 70 years' experience. Nick is a Premiere Stylist, the rest are Senior Stylists.
What the Experts Say
Clients are often unaware of the impact of daily living on their hair. The elements can dry your hair, make it frizzy and coarse. They can dry your skin and change both coloring and tone. The foods you consume contribute directly to the health of your hair. Low protein, you can see thinning. Stress can impact the follicle in addition to all other parts of your physiology.
Poor diet; hair growth slows. Healthy diet and sunshine; hair grows faster. The health of your hair dictates how your cut will lay, how long color will stay rich and not fade, and then there is product use and timing.
Incorrect Product Use
Using the wrong products or using products in the wrong way have a huge impact on the health of your hair. Cheap products contain harsh cleaners or condition with wax. Skimping on heat protection pre-blow-out, flat-ironing, or using hot curlers dry the hair and damages the cuticle. Laminating hair with gels, mousses and hairsprays can result in product buildup and sometimes a chemical reaction with bleaches and lifters.
In fact, too many use most everything but what we recommended when you left the salon. Yes, salon professional products can be found in consumer markets; however, you need to Google "Product Diversion" to learn just how that product you are buying may be harming your hair AND they are NOT CHEAPER in the long run.
Timing is Everything
Hairdressing is not precision driven. It's not meant to be, it's a creative form for self-expression for the client and the stylist.
When we create a look for you, we advise you on how often you need to visit the salon to maintain the look. When we say you need to come in three weeks for a root touch up, we're saying that's the point where we can refresh your color without having to provide additional services to "blend" the regrowth into the current style.
When you get a pixie cut, the hair is heavily texturized. As this grows out, the weight of your hairstyle will shift. Hair is not symmetrical. It grows longer and faster in some areas than in others. This style needs more maintenance AND attention. You may need it cut every three weeks. If you go longer, then getting to that exact look can be a little tricky. Bobs on the other hand are less maintenance.
Weíre Human
Though we write down your formulas, put notes on your account, and give our best effort to clearly consult with you at each visit, we are human. Honestly, as hard as we try, we may not remember every detail about your hair visit to visit. So, be honest in your answers during our consult! We want to know what made you happy about your look, did you want me to tweak the color, and do you want to try another stylist in the salon? In all sincerity, we truly just want you to be happy.
J Christian and his wife Marcy Wilkinson, own and operate J Christian Studio in Hockessin, Delaware. J Christian has over 37 years experience in this industry and is an active international artist and master educator. The Studio is a full-service, upscale salon with expertise in hair, nails, makeup, executive and standard male grooming, as well as bridal services.
Our Studio is located at 
7465 Lancaster Pike, Hockessin, DE 19707
To book an appointment, go online at 
www.jchristianstudio.com or call (302) 235-2306