Your Dentist May Save Your Life
|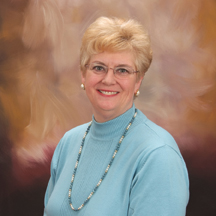 By Anna Giacalone, D.M.D.
Your routine dental exam includes more than looking at teeth and gums.  The dentist also checks the mouth, face, oral pharynx (throat) and neck glands for signs of cancer.  A routine screening x-ray may save your life by revealing a bony lesion.  Many times this is the first and only sign of the disease in early stages.
According to the National Cancer Institute, oral and pharyngeal cancer affects an estimated 39,000 Americans each year.  Of those an estimated 8,000 will die of the disease.  As with all cancers, early detection and treatment are keys to a successful outcome.
Males are twice as likely to be diagnosed with oral and pharyngeal cancer as women.  Obviously male gender is a risk factor beyond one's control.  Know the risk factors which can be modified.  Tobacco use both smoked and chewed and alcohol consumption are important risk factors.  The risk is greatly increased when one indulges in both behaviors.  Ultraviolet light is a risk factor for cancer of the lips and face.  Sunscreens for the face and lips as well as limiting exposure will lower your cancer risk.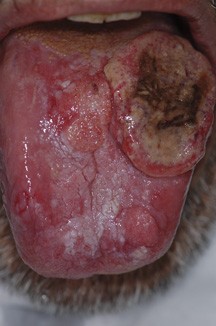 Signs and symptoms of oral/pharyngeal cancer include leukoplakia (white patches which don't rub off) and erthroplakia (red erosive lesions), lumps or thickening of oral soft tissues.  Difficulty in chewing, swallowing or moving the jaw, sore throat, a feeling that something is caught in the throat, hoarseness or change in the voice and loose teeth could be indicative of a cancer.
Unfortunately cancer is often very similar in appearance to several other common and less serious conditions.  An infection could present as a lump or swelling.  A patient presenting with an ill-fitting denture may simply need a new denture, have a swelling as a result of local infection, or be the result of a tumor which is changing the denture bearing surface.  Loose teeth could be the result of gum disease, trauma, or cancer.  A simple cold sore, canker sore, or yeast infection can look very much like a cancerous lesion.  TMJ (jaw joint) disorders can make movement of the jaw difficult or painful.  Scar tissue from chronic irritation can look very much like a leukoplakia.  In addition there are a host of non-malignant serious diseases which have similar signs and symptoms.  Ruling out and treating the cause of these findings is the first step.   Any lesion which does not respond to treatment or resolve spontaneously within two weeks requires biopsy.
There are many diagnostic aids in detection of oral/pharyngeal cancer such as the brush biopsy and use of devices to detect the tissues ability to absorb light, fluorescence, but no screening technique takes the place of the biopsy and histopathology exam of the tissue sampled.  Once diagnosed both premalignant and malignant lesions would require further studies and referral to the appropriate specialist.
To help prevent oral/pharyngeal cancer reduce risk factors within your control.  If not preventable, early detection and treatment is essential.  If you notice a swelling anywhere in the head and neck see your dentist or primary doctor as soon as possible.  Don't ignore any ulcer, red or white patch in your mouth that does not go away in two weeks. Same is true for earaches, difficulty swallowing or painful swallowing, hoarseness, difficulty moving the jaw.  Ill-fitting dentures, loose teeth and bleeding gums need dental attention whether malignant or not so call for an appointment with your dentist.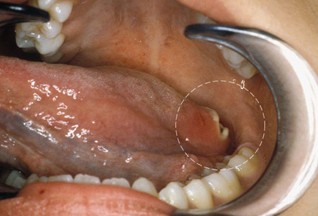 Remember, your next dental check-up may save your life.
Anna C. Giacalone, DMD, MAGD
Master of the Academy of General Dentistry
Education:
• BS. Biology Chestnut Hill College
• DMD. University of Pennsylvania School of Dental Medicine
• Certificate and Internship: Comprehensive Orthodontic Institute
• Certificate: prestigious Dawson Academy of Advanced Study
Awards:
• Pennsylvania Dental Association Award for Excellence during the four years of dental school
• Top Cosmetic Dentist Main Line 2007, 2011, 20012, 2013 (chosen by peers)
• Top Dentist in Delaware Valley, 2008; Delaware Valley Consumer Checkbook (chosen by patients)
• America's Top Dentists 2010 – 2013 Consumer Research Counsel
To learn more visit her web site: www.giacalonedmd.com