You're Not Alone!
|
Most women experience hair loss (alopecia) while undergoing chemotherapy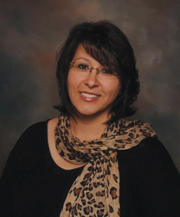 By Dee Anderson – Owner
With recent advances in technology, women now have a variety of choices to help make themselves look and feel better during treatment.
One of the most important decisions about your hair restoration process is making sure that you are informed of all the different viable options. We care for your cause and needs. Our purpose is to make you worry free about the things that are in your control. Visit us before your hair loss begins.
Most women do not experience hair loss until after their second chemotherapy treatment, but some will start to lose their hair as soon as seven days after the first treatment. Hair loss occurs because hair follicles are weakened by chemotherapy, causing hair to fall out at a much faster rate than normal. Some women also lose their eyelashes and eyebrows during chemotherapy.
We strongly recommend you visit us before you begin your chemotherapy treatment so that our professional stylist can become familiar with your present hairstyle and color. We also recommend that a hair sample of your hair be taken for future reference. Our goal is to recreate your natural hairstyle.
Cutting your hair short before you start chemotherapy will make losing your hair less traumatic, and will help in your transition back to your natural growing hair, once the treatment is over.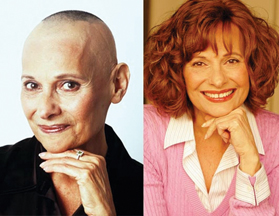 Questions & Answers
Will my insurance cover my hair restoration?
Many insurance companies will cover a percentage of the expense. We would require a prescription from your physician. Each claim is unique and will be discussed at the point of consultation.
Are wigs uncomfortable?
Not all wigs are created equal. Our Smart Caps are designed with comfort, versatility, and style in mind; designed with exceptional detail, tailored to provide a beautiful natural look. Our professionals are certified and trained to consult and deliver the highest standard in hair restoration.
How long before my hair grows back?
In almost all cases, once chemotherapy has ended, your hair is expected to regain strength and completely grow within 6 to 12 months. Therefore, most women continue to wear wigs for several months after chemotherapy has ended. When your hair initially begins to grow again, it may have a different texture or color. These variations in texture and color are usually not permanent.
Why Virtuesse?
Virtuesse is the best and most natural non-surgical cosmetic hair loss solution. Virtuesse allows us to recreate and enhance your hairstyle in a way that is easy, beautiful, fashionable, and flawless.
Virtuesse is a thin, flexible, second skin like surface with natural hair
growth patterns. The second skin like surface is thin and natural, it adheres with no ridges or bumps.
It is literally undetectable to the human touch. With Virtuesse we can match your original hair color, texture, and style. This cutting edge technology creates a customized solution for each individual client.
How much maintenance does Virtuesse need?
No home maintenance other than washing, conditioning, and normal styling. Maintenance is done in total privacy by trained professionals at the studio. Visits take no longer than an average hairstyle, cut, and color. It is replaced on average every two months. The same beautiful hair she had with her natural growing hair. We concentrate on believability rather than durability, so styling can be changed as desired.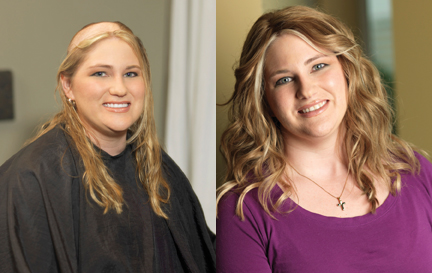 Testimonial:
"Recently I discovered that it's still worth dreaming, and magical moments happen daily. It all depends on your attitude. Circumstances may change; but we don't have to. I discovered that my life is 10% what happens to me and 90% how Ireact to it."    ~ Marilyn D.