Your Second Most Important Wedding Decision!
|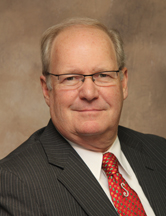 By Ron Sayers – Graduate Gemologist (GIA)
Let's get our priorities in order:
Your first decision should be very obvious. Your selection of the proper mate is all important. True love will last a lifetime whereas true lust is very temporary at best, and  also not very cost effective.
The second most important decision:
After the mate is selected it is time to tell the world you have made an excellent choice. This is most often accomplished by placing a beautiful ring on the third finger of the left hand to announce to all that this person is spoken for.
Why is this so important?
The bride will look at, admire and cherish her wedding band and engagement ring every day for the rest of her life. If she only glances at it three times a day, that works out to 54,750 times in a 50 year marriage, providing of course, she made a good first decision. Your results may vary.
OK enough humor, the point is long after the wedding is over, the flowers have wilted, the cake is eaten, the limo ride has ended and the dancing is done, the wedding jewelry is still doing it's job telling the world about the new family it represents. This is in no way meant to diminish the vows, beauty, pageantry, and party of a great wedding, along with its lifetime of fond memories. I am simply pointing out the fact that the wedding jewelry represents a significant investment and should be chosen with the utmost care and consideration.
Which comes first, the mounting (ring) or the diamond?
We have a lot of brides to be, coming in with a picture of a ring they like, and the photos are often very pretty. This is often helpful in determining a style they lean toward but to be totally sure the style works, a ring needs to be seen from all angles, touched and tried on for comfort and appearance.
We find a better way to start is with the diamond or other gem that will be used as the focal point. The diamond is the major part of the investment, and the part that will most likely not be replaced. The mountings will wear out over many years and styles change. Although the center diamond can be upgraded to a larger or different shape diamond at any time, we find that most brides are very sentimental about their original engagement diamond.
There are many factors involved in selecting the proper diamond to fit your particular needs. A qualified GIA Graduate Gemologist has the advanced training to guide you in your selection of the right diamond to suit your needs. They can explain how the color, clarity, carat weight, and cut interact to give you the best balance of beauty, value, size, and stability in the diamond. They can also explain the different cuts and how they vary in price per carat. Professionals will always offer to show you the diamond in a gem microscope and explain the cut and clarity details, which vary the beauty and price.
Now, the right ring mounting for her!
After choosing the diamond of her dreams you should consider how she will wear and enjoy it. Will she prefer white or yellow gold, perhaps platinum. How active is she, or what type of work will she do.
The hot style today is the halo setting with micro pave diamonds around the center diamond. You should be aware that they must be constructed very well due to the very tiny prongs and diamonds. A good jeweler can explain which setting styles will be at risk of lost stones in the near future and which will hold up to more rigorous use. Just because a ring looks beautiful in the showcase will not guarantee it will hold up to every day use.
How about a custom one of a kind ring made especially for you.
We do custom jewelry right in our store. We are the areas most experienced custom jewelers with state of the art equipment and talented diamond setters to make your dream ring just for you.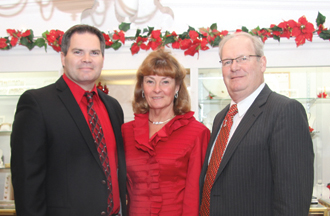 Testimonials:
Dear Tom, Ellen, Ron and Staff:
Thank you so much for your prompt, professional, caring attention to my needs for the award that you so courteously provided today.  Sometimes when we deal with the best it is  easy  to forget to say thank you.  We accept it as the norm.  It is with you, but not all businesses.     – Again many thanks. Best wishes and prayers, Dan
Dear Sayers Jewelers Gang,
A special thank you to Dawn for helping me pick out Orbis for Mom's birthday last week and for the extra effort to ship them to me quickly.   She loved all the Summer colors, especially the lime green opal.  I am now the lucky recipient of the magenta one, thanks to her too!  I always appreciate the service and selections at Sayers!  Thanks again for another successful birthday celebration !         – Jennifer
Dear Gretchen,
Thank you so much for the great customer service received recently during my purchase of an Orbis ring.  It is so refreshing to visit a business and receive great service. It was our anniversary week and thank you for making it so special. I love my ring! Enjoy the brownies!