Your New Best Friend For Dining Out… Buxom Buddy
|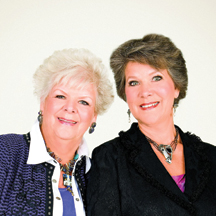 Jane Strobel and
Janice Venema
By Janice Venema
When Dear Abby speaks most of us listen.  In a recent column the question was:
Is it ever proper to wear your napkin tucked into your shirt collar when eating out?  Some plus-sized folks and women with large bust lines usually find their meal on their shirt.
Abby responds: " Your napkin belongs in your lap when dining out, regardless of what size you are. "
According to Emily Post, "an exception can be made for the elderly or infirmed."
BUXOM BUDDY to the rescue!  A sumptuous drape housed in a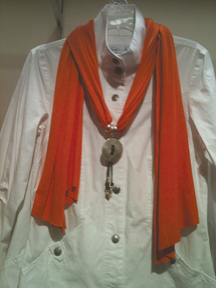 convenient zipper pouch is easily draped at the front of your clothing to collect all the spills, splashes and stuff.
When your meal is finished remove your drape, return it to its zip pouch and your clothing is spotless.  Machine wash your drape in a laundry bag with delicate items and hang to dry.
When traveling it is easy to rinse by hand, hang to dry and its ready when you are.
BUXOM BUDDY is perfect for men and women of all ages.  The perfect gift for only $39.00.