Your Eyelash Extension Questions Answered!
|
Article by Kyra Miller
How many mornings have you wasted time standing in front of your mirror putting pounds of mascara on, trying to get your lashes looking long and luscious, only to leave your lashes clumpy and dull? 
I've done it more times than I can count. Then I tried buying false eyelashes, and more recently, magnetic lashes, from the store thinking that would be my saving grace. But, let's be honest, trying to place those things on your eyelashes with that messy glue is less than ideal. Achieving a simple, natural look is just impossible with false or magnetic lashes. Finally, after trying out eyelash extensions, I literally never want to touch a wand of mascara ever again! 
Everyone wants fluffy, perfectly curled eyelashes. Not only is it a confidence booster, but it's a total time saver!
I recently sat down with the Eyelash Extension artists at The Permanent Cosmetic Studio & Lash Lounge in Chadds Ford; Kristina, master lash artist, who has been doing eyelash extensions at our studio for 7 years specializing in Russian Volume Eyelash Extensions, Emily who is skilled in Classic and Volume Eyelash Extensions, and Melanie who specializes in Classic Eyelash Extensions. I asked the ladies all the things you are going to want to know about what Eyelash Extensions are all about.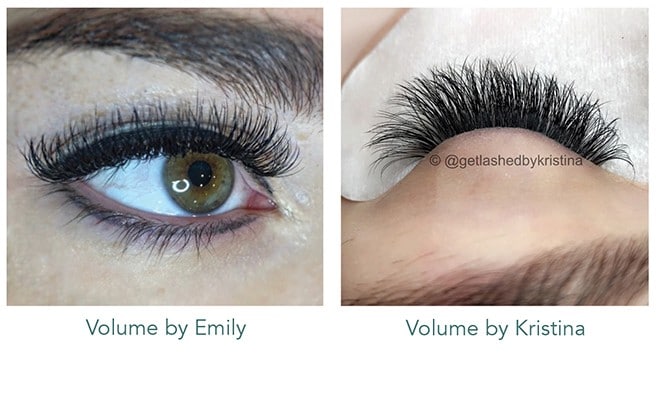 Q: Okay, first things first. Will Eyelash Extensions ruin or damage any natural lashes?
Kristina: If done by a certified and trained professional, as found in our studio, there should be no damage to your natural lashes. Eyelash Extensions shed with your natural lash when a new lash has already grown in.
Emily/Melanie: No, as long as you go to an experienced technician that is properly trained in lash extensions.
Q: Not everyone wants big, long, movie star lashes. How can clients achieve an everyday, natural look with Eyelash Extensions?
Kristina: This will be discussed in your consultation. Eyelash Extensions are custom to every client. Our master artists are trained in how to determine the perfect length & volume for each individual client depending on their eye shape and to maintain the health of their natural lashes.
Emily/Melanie: I feel like that's the most common misconception about Eyelash Extensions. They don't always have to look dramatic and long! We can create a full, dense look while still keeping it natural. With every single client, I customize their look to their personal preference. It all depends on what style they are looking for.
Q: How long do the Eyelash Extensions last and how often do clients need to come in for refills?
Kristina: Classic Eyelash Extensions typically last 2-3 weeks before needing a refill. Hybrid Eyelash Extensions typically last 2-4 weeks and Volume Eyelash Extensions typically last 3-5 weeks. There are many factors that can affect your retention like your skin type, daily routine, and home care, as well as your body's shedding cycle. 
Emily/Melanie: To maintain the Eyelash Extensions we recommend 3-4 week touch ups depending on how you maintain the Eyelash Extensions at home.
Q: Is it possible to be allergic to Eyelash Extensions? What precautions can you take for clients with sensitive skin?
Kristina: Yes, unfortunately, some clients are allergic to a simple ingredient in most adhesives. Our master artists are trained extensively on how to properly care for a client with sensitive eyes. We have sensitive eye pads as well as sensitive adhesive. 
Emily/Melanie: Yes, you can be allergic to Eyelash Extensions, as with anything. For clients that have sensitivities, we use precautions such as using a low fume adhesive and sensitive under eye pads.
Well, now that all of our questions are answered and any myths about Eyelash Extensions are debunked, call The Permanent Cosmetic Studio & Lash Lounge in Chadds Ford, PA and ask for Kristina, Melanie or Emily to get the lashes of your dreams! Call or text us to schedule a complimentary consultation!
Kristina Alibrando is a licensed cosmetologist specializing in Permanent Cosmetics and Russian volume Eyelash Extensions. Kristina is one of the youngest members of The Society of Permanent Cosmetic Professionals and is an Associate member of The American Academy of Micropigmentation. Kristina has been performing eyelash extensions for 7 years and specializes in volume eyelash extensions, an advanced certification she acquired from one of the industry's most reputable trainers in New York City. With this certification, Kristina is skilled at customizing a client's individual eyelashes by volume, curl, and length. Kristina regularly works on clients from across the east coast and often enhances brides-to-be for their special day or special occasions.
To schedule your eyelash extension appointment today text or call our studio at 610.883.0636 and ask to schedule for classic or volume eyelashes! Check out our website www.permanentu.com.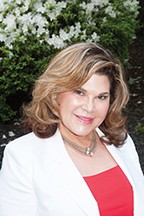 About the Artist
Carmella Gibellino-Schultz is a licensed cosmetologist and has been practicing the art of permanent cosmetics since 1999. In both Delaware and PA she has performed thousands of procedures and her impressive portfolio speaks for itself. Former owner of The Skin Care School and Center, her expertise and years of experience have made her the areas most sought after permanent cosmetics artist.
Dr. Abel M.D. | The Abel Center for Oculofacial Plastic Surgery
Dr. Fanny J. Berg M.D.
Dr. Peter R. Coggins M.D.
Dr. Joseph J. Danyo M.D.
Dr. Jillian Banbury M. D.
Dr. Ian M. Longergan, D.O. | Aesthetic Plastic Surgery of DE
Dr. Timothy Greco M.D.
Dr. Monica Mehring M.D.
Dr. Jonathan Pontell M.D.
Dr. Katheryn M. Warren M.D.
Dr. David Zabel M.D. 
Dr. Jeffrey B. Minkovitz M.D. | Eye Physicians & Surgeons
Dr. Peter Panzer M.D. | Panzer Dermatology Assoc.
Dr. Paul Sabini M.D. F.A.C.S.
Dr. Jonathan Saunders M.D.
Dr. Ronald Lohner
Paul S. Kim, M.D.
Gary F. Wingate, M.D.
Dr. M. Stefanyszyn, M.D. F.A.C.S. | Wills Eye Hospital 
Lynn Esdale RN | Lynn Victoria              
Cosmetic & Medical Skin Care
Dr. Lisa W. Hostetler M.D.
Sarah Lester, Medical Aesthetician | Delmar Surgical & Cosmetic Treatment Center. 
Carol J. Hoffman MD |    Kremer Eye Center