You Can Return To Work Or School And Continue To Breastfeed!
|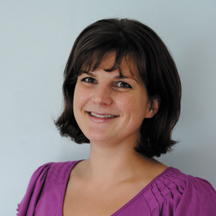 By
Katie Madden RN, BSN, IBCLC
Leaving your baby to return to work or school is hard, regardless of the feeding method you've chosen. Here's how you can make your return to work while pumping for your breastfed baby easier!
•  Be sure to have a high-quality, double, electric breastpump. Medela and Ameada are both great brands. A quality breastpump is built to last multiple daily pumpings multiple days a week and will cost an average of $250-$350. Remember, you should never use someone else's pump, even if you change the attachment pieces.
•  Have your stockpile of milk ready in the freezer before you return to work. It is very stressful to be pumping milk to give to daycare to feed your baby the next day. Try to always maintain 3 or more days worth of milk in the freezer. Do this by pumping both breasts right after a morning feeding every day for the month before you return to work. When supplying milk for your baby to your childcare provider, use any fresh milk you have first, then supplement with your freezer stash.
•  Let your employer know of your pumping needs in advance. This will give you a chance to develop a plan that will work for both of you. Educating your employer about the important health choice you have made and the relatively minor physical accommodations required in the workplace will encourage cooperation. There are significant employer advantages to you continuing breastfeeding once you are back to work. Breastfed babies are half as likely to get sick in the first year of life as those receiving artificial baby milks. If your baby doesn't get sick as often, you will miss less time from work.
The US Department of Labor has a Fair Labor Standards Act entitled "Break Time for Nursing Mothers." Use this as a reference when communicating your needs to your employer. See the full Fact Sheet here: www.dol.gov/whd/nursingmothers/
•  Develop a trusting relationship with your caregiver and make sure they know how to handle breastmilk and the proper way to bottlefeed a breastfed baby. Ask if they are willing to defrost your milk or if all bottles must be ready to serve.
•  Choose your bottle wisely. It should be a wide based, short nippled very slow flow bottle. A baby who is overfed or fed too quickly when apart from his mother, may have difficulty returning to the breast.
•  Communicate openly with your partner. Delegate household responsibilities such as cooking, laundry, cleaning,and shopping. With two working parents, all these responsibilities must be shared. Don't forget time for childcare responsibilities, including breastfeeding!
•  Ease into your return to work if you can. Consider returning to work with a reduced schedule or starting half days of daycare the week before you are schedule to return to work. This will give you time to "practice" a few times.
•  Take good care of yourself. Returning to work can be very stressful on your mind and body, especially when baby is still waking you up at night! Be sure to drink plenty of water, limit your caffeine to 6-8 oz per day and eat healthy snacks throughout the day. You may even want to consider taking probiotics and extra Vitamin C to protect from your new exposure to work and daycare germs.
•  Keep a record of your daily pumping output while at work. It is normal for supply to vary
by a few ounces everyday, but
if you are noticing a decline in your milk output, contact a Lactation Consultant.
•  When you are at home with the baby, nurse! Don't use bottles unless you are away from your baby (like for a date!) It is important that you and your baby have plenty of time to relax and reconnect by directly nursing. Also, your baby will need this time to regulate your milk supply.
Remember, breastfeeding is mental; the hormone oxytocin (the love hormone) must be released in order to express optimal amount of milk to. Of course, we love our baby, not our pump, so this can be difficult! In order to make pumping work for you, try to transport yourself mentally
back to your baby. Look at pictures and videos on your phone or call and check in with your caregiver. Relax, breathe, and enjoy this break time. Tell yourself that you are taking this time to give your baby a wonderful gift: your breastmilk.
Resources:
1.  www.workandpump.com
2.  www.kellymom.com
3.  www.llli.org/NB/NBworking.html
4.  www.milkmemos.com  (great book too!)
302-658-8321
TheBirthCenter.com/services/breastfeeding-support/
Katie Madden is a Registered Nurse (RN) and an International Board Certified Lactation Consultant (IBCLC) at The Birth Center in Wilmington, DE.
Katie has been providing care to Breastfeeding Families for over 8 years in the hospital and Birth Center setting. Katie provides breastfeeding education, private consultations, and support groups at The Birth Center. Katie believes that breastfeeding is a multifaceted art. When providing consultations to mothers and their newborns, Katie cares for all aspects of the breastfeeding relationship: physical, psychological, and emotional. Katie believes, "There are way too many rules and regulations around breastfeeding. The truth is no matter what you read or what advice you are given, if it doesn't hurt and the baby is gaining weight properly, breastfeeding is going well!"
The Birth Center:  Holistic Women's  Health Care LLC
1508 West 7th St., Wilmington, DE 19809
302-658-2229
Save the Date For The Birth Center Fundraiser Consignment & Auction
•
September 8, 2012, 1pm – 5pm
•
Buzzware Village Center, Arden, DE