Business in Profile — December/January 2012
|
Meet some of the finest doctors in Delaware including the King of "Love Doctors," Ron Sayers!

---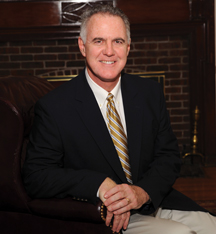 Anthony B. Furey, DO
Cardiology Physicians

Dr. Anthony B. Furey joined Cardiology Physicians in March 2011.  Dr. Furey has been a Cardiologist in Delaware since 1996.  Dr. Furey grew up in Chadds Ford PA. He attended Bishop Shanahan High School and Lafayette College where he obtained a Bachelor of Science Degree in Biology.  During his four years at Lafayette, he lettered in Varsity Basketball and was Captain of the 1983 squad.
Dr. Furey attended Philadelphia College of Osteopathic Medicine. His post doctorate training involved internship at Doctors Hospital in Columbus, OH, and Internal Medicine residency at Lehigh Valley Hospital in Allentown, PA.  His Cardiology fellowship was completed at The Graduate Hospital of the University of Pennsylvania in Philadelphia, PA.
Dr. Furey is board certified in Internal Medicine and Cardiology by the American Board of Internal Medicine. He has been recognized as board certified in Adult Echocardiography by the American Society of Echocardiography and Nuclear Cardiology by the American Society of Nuclear Cardiology.
Dr. Furey's professional associations include membership in the American Osteopathic Association, Delaware Society of Osteopathic Medicine, Delaware Medical Society, American Society of Echocardiography, American Society of Nuclear Cardiology, American Association of Cardiovascular and Pulmonary Rehabilitation, and Fellow of the American College of Cardiology.
Dr. Furey's interests involve clinical and consultative cardiology along with echocardiography, transesophageal echocardiography, and nuclear cardiology.
Dr. Furey is the Medical Director of the Christiana Care Cardiac Rehabilitation program. He was named "Outstanding Specialty Teacher" in 2002 by the Christiana Care Family Medicine program and has been named Delaware Today's "Top Doctor" in Cardiology in 2003 and 2010.
Dr. Furey and his family reside in Wilmington, DE. He and his wife Katherine were married in 1990. They have three children; Brannock born in 1993, Conor born in 1996, and Corinne born in 2001.
---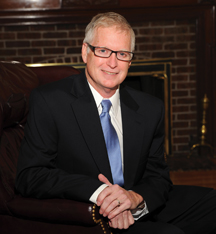 Charles J. Simon, MS, OD
Simon Eye Associates

Charles J. Simon, MS, OD, is the founder and CEO of Simon Eye Associates.  A native Delawarean, Dr. Simon grew up in Dover, Delaware, graduating from Dover High School.  He then attended the University of Delaware, obtaining an undergraduate degree in Biological Sciences, and a graduate degree in Nutritional Sciences.  An additional degree in Visual Sciences and a Doctorate in Optometry was earned from the Pennsylvania College of Optometry.
Dr. Simon completed externships in primary care at the JFK Hospital Eye Clinic, and in electro-diagnosis and low vision at The Eye Institute, all in Philadelphia.  He continued with post-doctoral studies at the National Eye Institute in Bethesda, Maryland.
He began practicing Optometry in 1982, along with becoming an Assistant Professor at the University of Delaware.  Since starting his own practice, he has expanded from his first office on Bancroft Parkway in Wilmington to become a multi-location practice serving all of Delaware and surrounding areas.  Simon Eye Associates now employs 14 Doctors and over 100 staff members.  Dr. Simon attributes the growth of the practice to his firm commitment to satisfying the eye health needs of his patients.  The mission statement of the practice reflects this belief:
Dr. Simon is a member of both the American Optometric Association and the Delaware Optometric Association.  Past memberships include Student Optometric Service to Haiti and Omicron Nu National Honor Society.  His awards include the Clinical Excellence Award, Outstanding Graduate Student, Outstanding Young Men of America, and Oxford's Who's Who.
Dr. Simon and his wife Marina live in Hockessin with their three Chihuahuas.  He enjoys oil painting, running and biking in his spare time.
---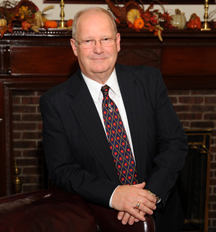 Ron Sayers
Sayers Jewelers and Gemologists

Ronald Lee Sayers, goes by Ron Sayers is 66 years old and originally from Pennsylvania.   At age 5 his parents, Leroy and June Sayers moved to Smyrna Delaware and opened Sayers Jewelers.   From the beginning Ron was given chores in the store such as counting envelopes, inserting letters and adding stamps.
Ron Graduated from John Bassett Moore High School in Smyrna then went on to Wesley College in Dover which was a 2 year school at the time and then transferred to Delaware State College and graduated with a business and accounting degree.  After joining the family business full time in 1968 Ron began taking courses at the Gemological Institute of America (GIA ) where he earned his Graduate Gemologist degree.
In 1967 Ron married Ellen Killen from Leipsic, Delaware.   Ron and Ellen have three boys,  Ronnie, a commercial waterman,   Rodney, a boilermaker and Tom,who works in the family business and is also a GIA Graduate Gemologist.
Ron and Ellen have worked side by side in the family business since 1968.  In 1989 They purchased the business from Ron's parents and it became Sayers Jewelers and Gemologists.   Ron, Ellen and son Tom along with seven other employees run the thriving business today.   Sayers was the first jeweler in Kent County to have a gem microscope in their store and Ron was the first jeweler in all of Delaware  to have a high tech Laser welder.   Ron and son Tom also design and manufacture custom jewelry on the premises using state of the art Cad-Cam designing as well as hand carved designs.   Sayers is proud to have customers in 48 states.
Ron has served as Past President of the Smyrna-Clayton Rotary club and currently sits on the board of the Central Delaware Chamber of Commerce and Bayhealth Medical Center.
Interests include snowmobiling, skiing, motorcycles, photography, scuba diving, flying, boating and grandchildren.
---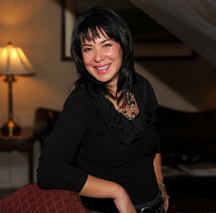 Michelle Parsons
ReNove Medical Spa

Dr. Michelle Parsons practices Wellness and Cosmetic Medicine in Rehoboth Beach.  Graduating from Jefferson Medical College 17 years ago, she is Board Certified in Emergency Medicine after receiving her training at Christiana Medical Center, practicing as an Emergency Medicine Physician in Delaware and Maryland.  Enjoying the continuity of care in private practice, Dr. Parsons went on to receive additional training in hormone and endocrine evaluation, vitamin deficiencies, nutrient replacement therapy, and cosmetic medical procedures.
"There is so much to treating the overall health and well being of a person than just addressing their symptoms when an acute illness occurs.  I like to focus on what is going on with a person's health every day. It's the little things that are really important in the long run. What kind of nutrients we are taking in and how that affects how our bodies and minds work.  Another example of how closely our minds and bodies are intertwined was demonstrated in a study that showed how a cosmetic medical treatment, such as a rhinoplasty, can have the same benefit to mood and well being as 10 years of intensive psycho-therapy.  Our bodies and minds are very closely related and I really embrace this concept in my practice."
Dr. Parsons lives in Bethany Beach area with her husband and young son, who is a fifth generation Sussex Countian. Dr. Parsons sees patients in her office in Rehoboth Beach during the week. Appointments can be made by calling 302-227-1079. Please visit her practice website to see what wellness and health services are available at www.RenoveMedSpa.org.  Dr Parson's wardrobe is from the  CAbi, spring collection, Jody Ryan.
---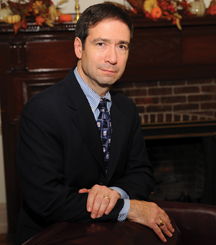 Jeffrey Minkovitz, MD
Eye Physicians

Jeffrey Minkovitz, MD is an ophthalmologist and partner at Eye Physicians and Surgeons in Wilmington, Delaware.  Dr. Minkovitz specializes in cataract and refractive surgery, and is one of only a few Delaware surgeons specially trained in corneal diseases and transplantation. He joined Eye Physicians in 1994, after completing a cornea and refractive surgery fellowship at the world renowned Wilmer Eye Institute of Johns Hopkins.  Previously, he graduated magna cum-laude from Harvard, earned his medical degree from the University of Massachusetts Medical School, completed his internship at Harvard's Mt. Auburn Hospital, and served his ophthalmology residency at Washington University.
Dr. Minkovitz participated in the early research on Excimer Laser photorefractive surgery beginning in 1994. He has offered this procedure to Delawareans since FDA approval in 1996, before Delaware had its own laser. These early pioneering individuals travelled to Wilmer Institute with Dr. Minkovitz, where he maintained his teaching and clinical appointment.
Dr. Minkovitz is a co-founder of the Center for Advanced Surgical Arts and serves on its medical advisory board. He is also on active staff at Christiana and Wilmington Hospitals.  While at Johns Hopkins University, Dr. Minkovitz received the Outstanding Teacher Award from Wilmer Eye Institute. He was also named Top Doc in ophthalmology by Delaware Today Magazine six consecutive years, including 2010, and has been an invited instructor at the American Academy of Ophthalmology Annual Meetings.
Dr. Minkovitz served as councilor to the American Academy of Ophthalmology, and has held several offices including president of the Delaware Academy of Ophthalmology.
---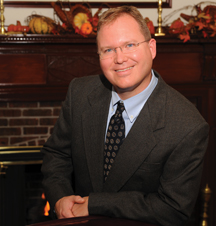 Charles Curry, MD
Delaware Eye Institute

Dr. Curry is a board certified ophthalmologist with Delaware Eye Institute in Rehoboth Beach, Delaware. His practice ranges from the surgical treatment of cataracts, to the medical treatment of such ailments as glaucoma and diabetic eye disease to ongoing and preventive care through routine eye exams.  Dr. Curry said, "Making sure I've addressed my patient's concerns is a high priority for me.  I want them to be informed and comfortable with the choices we make together."
After graduating from the Indiana University School of Medicine he completed his residency at Wake Forest School of Medicine in North Carolina where he acquired hands-on ophthalmology training with patients.  In 2003, he became certified with the American Board of Ophthalmology.   After five years of private practice in Indiana, Dr. Curry joined Delaware Eye Institute in 2007.  When not practicing medicine, Dr. Curry spends his time with his family, often camping and visiting water parks.
Delaware Eye Institute is the leading provider of advanced eye care in Southern Delaware.  Each year thousands of new patients, from infant to adult receive care ranging from routine eye exams to services for macular degeneration, glaucoma, and diabetes.  Delaware Eye surgeons perform thousands of surgeries for cataracts, retinal disorders, functional and aesthetic eyelid problems.
Please take time to view our website at DelawareEye.com to learn more about our doctors, our staff and our services.  With our goal of doing everything possible to enhance and preserve your vision, we look forward to helping you see your world more clearly.
---
Heather Rooks, DC
Wilmington Delaware
As senior clinic director, Dr. Rooks is skilled and experienced at treating the root physiological, biochemical, and hormonal imbalances associated with Type 2 Diabetes and with Hypothyroidism.
Dr. Rooks uses breakthrough diagnostic testing and analysis that's rarely done in conventional settings, to uncover the hidden, underlying causes a person may be experiencing from Type 2 Diabetes and Hypothyroidism.
She also takes great pride in delivering personalized healthcare treatment to patients as well as providing an environment that supports and inspires patients to reverse their poor health.
Dr. Rooks graduated from the University of Delaware, with a BA in Biology and has a Minor in Women's Studies. She attended Life University for her Doctor of Chiropractic degree, and has extensive Postgraduate education in Functional Endocrinology.
Outside the office, Dr. Rooks enjoys being with her Cream French bulldog, Romeo, traveling and consciousness raising activities, spiritual retreats and humanitarian mission trips. She also loves Yoga and any kind of fitness.
---
Royal Photography
302-438-1308
Roy McDowell, owner
[email protected]
Royal Photography's owner, Roy McDowell, brings a wealth of experience, both creative and business, along with an unmatched ability to put people at ease, to every occasion he photographs.
Over the past 18 years, Roy McDowell has captured "that" moment for more than 300 brides and grooms and preserved high school memories too numerous to count. Such exposure has led Roy to become one of the most recognizable photographers in Delaware. He creates a lasting impression, not only of an event, but of himself. The pride, precision, and passion he exudes has compelled brides-to-be to track down, "the photographer who took their senior portrait years before".Roy exhibits this same commitment and customer service when working with the many schools and businesses with whom he's managed contracts.
"The consumer drives the product I provide; not the other way around". With the help and support of family, friends, and business associates, Roy McDowell strives to achieve his goal of providing an unforgettable experience with superior photographs, exceptional customer focus, and lasting relationships.
---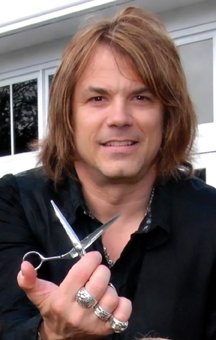 J. Christian
Owner of  J. Christian Studio
7465 Lancaster Pike,
Hockessin, DE
(302)-235-2306
Hair styling & make-up application were provided compliments of J. Christian Studio, where hair and art perform.
J. Christian is a Master Artist with more than 30 years experience in the beauty industry. Together with his wife Marcy, they own and operate J. Christian Studio, an upscale salon located in Hockessin, DE.
As an International Platform Artist and Master Educator for Sexy Hair Concepts, J. Christian travels here and abroad teaching other Stylists about hair fashion. He regularly teaches at the Institute of Courage, a hair academy established by Michael O'Rourke, founder of Sexy Hair Concepts located in the Topanga Canyon just outside Los Angeles as well as at the Paul Mitchell School in Delaware.
---